Chinese Central Television Station Will Not Air NBA Games When Season Resumes
China's Central Television (CCTV) announced that they will not air NBA games when the season resumes, according to a statement released on Tuesday.
"Regarding the recent rumors about the broadcast of NBA games, the relevant person in charge of the sports channel of the general station clearly stated that as of now, CCTV Sports Channel has no contact and interaction with the NBA. On issues concerning China's sovereignty, CCTV Sports Channel's attitude is serious, clear and consistent, and there will be no room for ambiguity and maneuver," the statement read, according to Diamond Leung of The Athletic.
The recent rumors that the statement mentions stems from the NBA naming Michael Na as the new CEO of NBA China. Na is the son of Ma Guoli, who has led CCTV Sports for 16 years. Many speculated that Na's hiring could lead to the NBA reuniting with CCTV Sports, but those speculations were shut down with Tuesday's statement.
The decision by CCTV follows the channel cutting NBA games from its schedule in October 2019 after a tweet from Houston Rockets owner Darryl Morey where he expressed his support for the Hong Kong protests.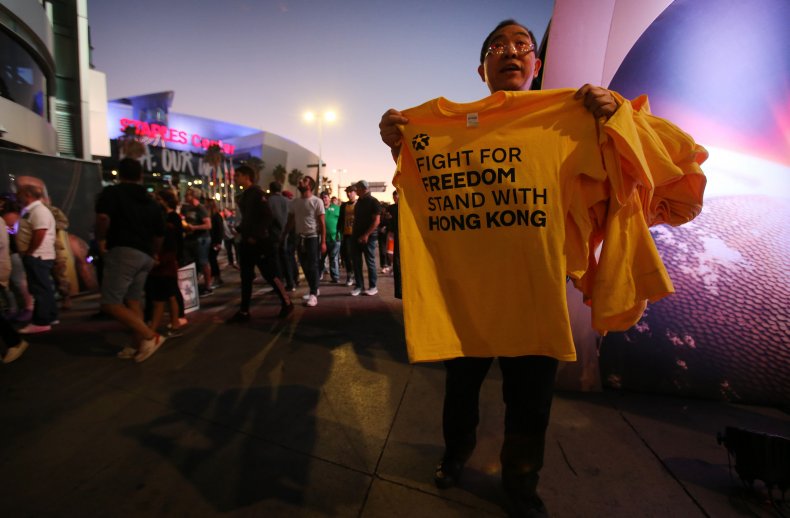 "Fight for freedom, stand with Hong Kong," Morey wrote in a tweet that was deleted shortly after, but sparked a firestorm of controversy between the NBA and China. The protests stemmed from the proposal of an extradition law that would allow authorities to detain and extradite criminals wanted in territories such as Taiwan and Hong Kong.
Following his tweet, several Chinese-owned companies cut their ties with the NBA and NBA commissioner Adam Silver confirmed that Chinese government officials called for Morey's firing.
In February, Silver spoke about the financial impact the NBA experienced following the controversy with China and said that the league had lost more than $300 million in revenue from China.
Despite the decision by CCTV, the NBA remains in limbo in regard to resuming the season that was stopped by the novel coronavirus pandemic, as Silver has yet to outline a plan for the NBA to resume. In comparison, Major League Baseball has proposed a plan to begin its season in July while the NFL released its schedule for the upcoming season last week.