Chinese Collectors Pay $170.4 Million for Amedeo Modigliani's 'Nu Couché'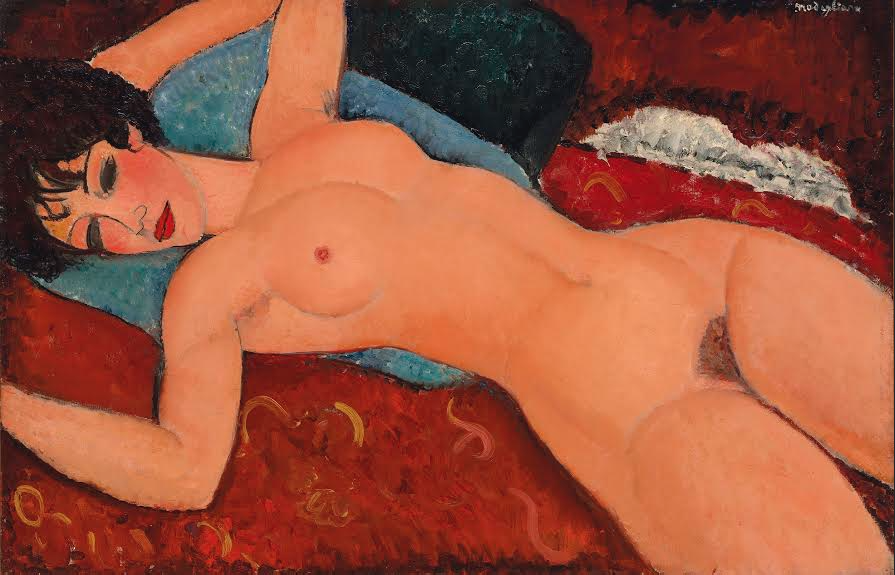 Chinese collectors have paid $170.4 million for Amedeo Modigliani's 1918 painting Nu Couché in an auction at Christie's New York, making it the second most expensive artwork ever sold and only the 10th to reach a nine-figure sale price.
In May, Pablo Picasso's Les femmes d'Alger (Version 'O') sold at auction for a record $179.4 million, surpassing the previous record for Francis Bacon's 1969 triptych, Three Studies of Lucian Freud, which sold in November 2013 for $142.4 million.
The sale sets a new record for sale of Modigliani's work. The Italian painter's 1919 work, Portrait de Paulette Jourdain, sold for $42.8 million at Sotheby's sale of the A. Alfred Taubman estate last week, beating the estimated $25 million. But Nu Couché fetched more than four times the price.
Christie's sold 34 lots for $491 million on Monday evening, including the $95.3 million sale of Roy Lichtenstein's Nurse. Christie's estimates that it will sell $1 billion worth of artworks over a week of sales in its auction titled "The Artist's Muse."
According to The Wall Street Journal, Chinese collectors Liu Yiqian and his wife Wang Wei bought Nu Couché about a year after they paid $45 million for a Tibetan tapestry at another Christie's auction. Their collection also includes two pieces from the Song Dynasty (960-1279) and five from the Yuan Dynasty (1271-1368). Wang Wei founded two private galleries in two locations in Shanghai: Long Museum Pudong and Long Museum West Bund.
The acquisition of Nu Couché​ represents a move into art works from a different tradition. "Our museum is just two to three years old and currently houses mostly Chinese traditional culture," Liu told The Wall Street Journal. "This is a great opportunity for us to collect a world masterpiece and will bring our museum to a new era."
China's billionaires are rapidly becoming more prominent in sale rooms across the world, purchasing a number of high-value Western masterpieces. Works by Picasso, Van Gogh, Monet and Jeff Koons have all been bought in recent years by Chinese collectors.
The Chinese billionaires in the art market
Liu Yiqian and his wife, Wang Wei (investors and art collectors)
- In July, Liu bought a 500-year-old ceramic bowl that once in belonged to Emperor Qianlong.
- Purchased a Tibetan embroidered silk Thangka for $45 million at an auction in November 2015.
- Wang Wei's galleries hold more than 2,300 works, including contemporary pieces by Jeff Koons and Yayoi Kusama.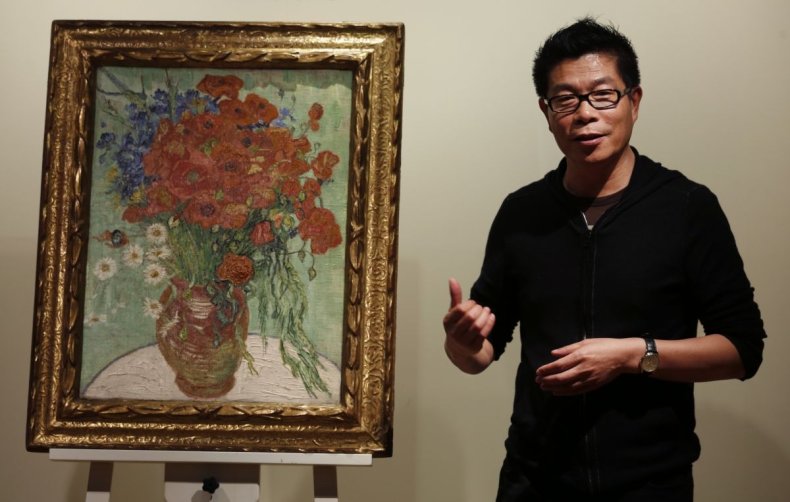 Wang Zhongjun (co-founder and CEO of entertainment company Huayi Brothers)
- Purchased a Pablo Picasso for $30 million in August 2015.
- Bought Vincent van Gogh masterpiece at Sotheby's in New York for almost $62 million in May 2014.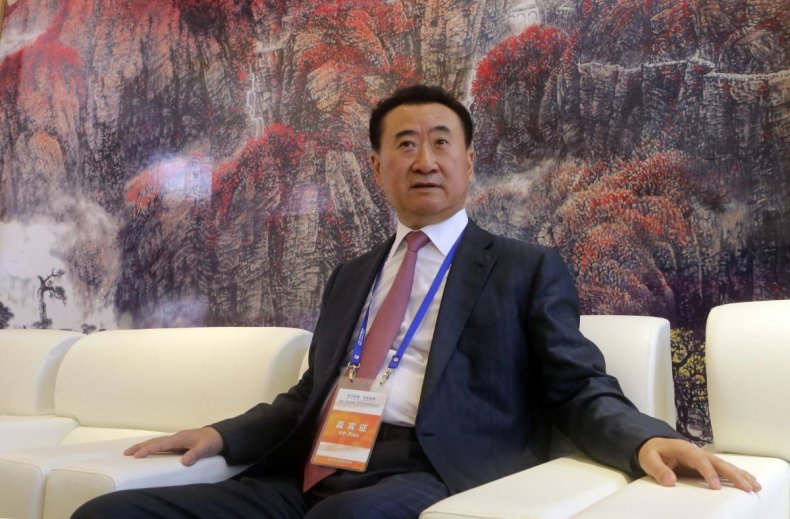 Wang Jianlin (head of Wanda, owners of cable channel AMC)
- Spent $28 million last year on the 1950 Pablo Picasso painting Claude and Paloma.
- In May, he bought the Monet painting Bassin aux nympheas, les rosiers at Sotheby's in New York for $20.1 million.