Chinese College Student Expelled for Lack of Patriotism: 'I Will Never Love My Country'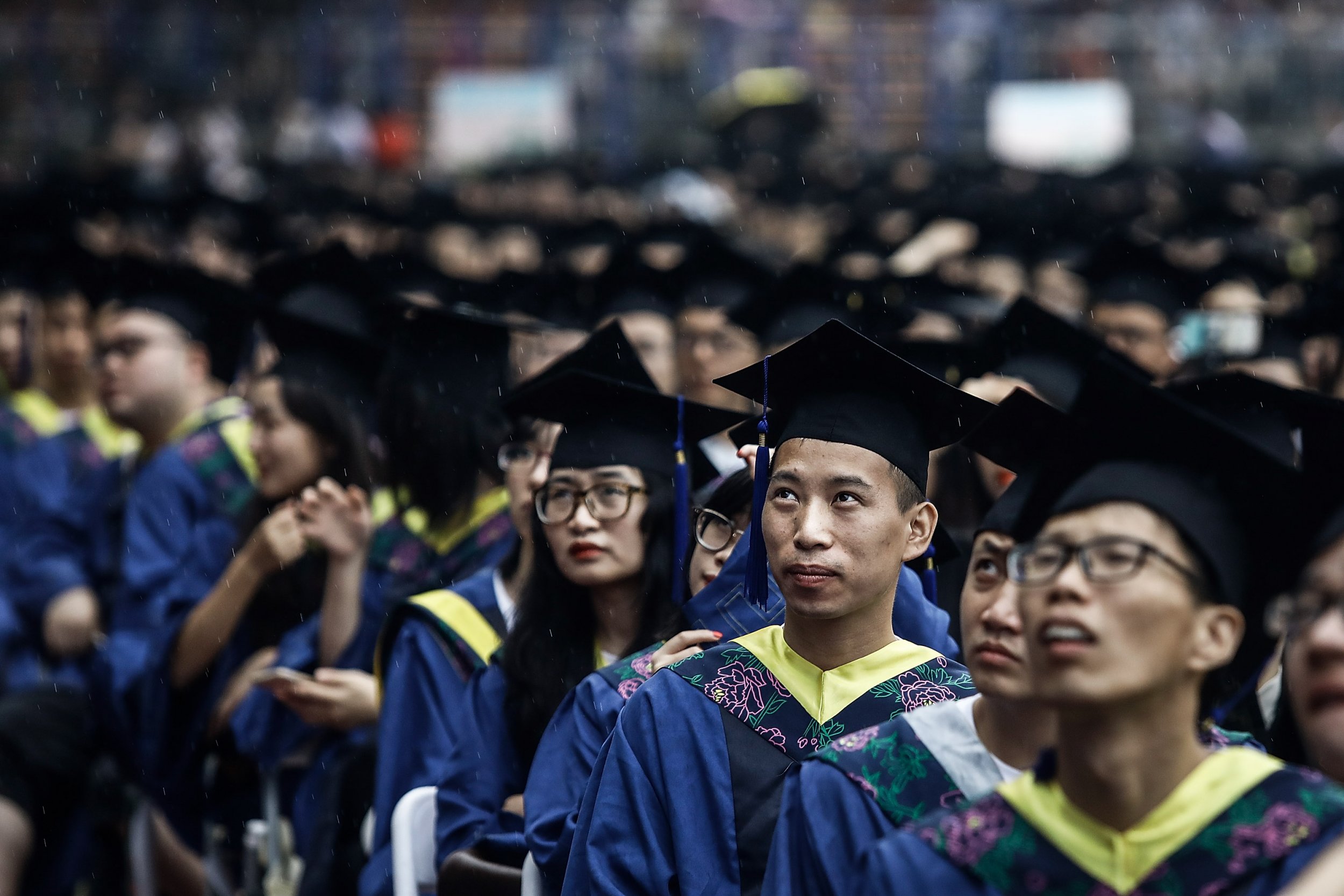 A college student in China has been expelled two weeks into his first semester, after the university's propaganda department took issue with his "unpatriotic" social media posts.
Wang Dong, 18, began his undergraduate civil engineering course at Hunan City University in the central city of Yiyang on September 9. But 10 days later, he was under investigation for social media posts considered "insulting" by those who reported them.
According to The South China Morning Post, Wang made one comment on Weibo—a Chinese platform similar to Twitter—in which he declared "loving my country is impossible, I will never love my country."
The state-run Party Committee Propaganda Department detailed his posts in a statement released Saturday, calling his comments "extremely erroneous remarks" that were insulting to the nation and had an "extremely bad influence."
The university then decided to expel Wang from his course, sparking a fierce debate inside the college as to whether this was a fair decision. The university's Weibo post announcing the decision received 19,000 comments, which the Post said were split roughly 50-50 in support or opposition.
Wang's Weibo profile now appears to have been cleared of all contentious content, including the posts that sparked the investigation. The Post reported the description section reads "Top ten patriotic youth," though before the space was filled with the words "This account is for criticizing China."
Wang's case came amid increased censorship in Chinese schools and universities, as the Communist Party seeks to curtail student dissent.
In 2016, President Xi Jinping—for whom presidential term limits have now been abolished—called for greater ideological control over the Chinese education system. The president said schools and universities should "serve the rule of the Chinese Communist Party" and "promote socialism," creating political "strongholds" for the authoritarian government.
Last year, a group of China's top universities set up Communist Party departments to maintain ideological orthodoxy in each institution. A government team toured 29 of the country's best colleges to check the political environment in each, after which a report was produced praising some and criticizing others.
Beijing has also sought to exercise greater control over foreign-run institutions and remove foreign textbooks from junior and middle schools.
Staff who fail to adhere to the Party's rules have been removed and even jailed. In August, an economics professor at Guizhou University—Yang Shaozheng—was fired after being accused of "spreading politically harmful expressions." Others have been forced to flee abroad, but even there are not totally safe from the Party's reach and can be pressured by threats on their family and friends still living in China.