The Chinese Communists Get American Aid | Opinion
Even though the Chinese Communist Party (CCP) is likely responsible for the coronavirus pandemic through its cover-up of COVID-19's origins, the communist totalitarian dictatorship has turned this worldwide crisis into a great benefit for itself.
In the beginning of the pandemic, communist China—as the world's dominant medical supply manufacturer—hoarded and later sold critical medical products to countries crippled by the virus. China's "vaccine diplomacy" continues to advance its Health Silk Road as it exports hundreds of millions of copies of its vaccines abroad, while chiding Western countries for "vaccine nationalism."
Further, as countries responded to the pandemic, Chinese and Indian troops clashed along the disputed border in the Himalayan region. China also escalated tensions and made illegal claims South China Sea, further tightened its totalitarian control over Hong Kong and militarily provoked Taiwan.
Exploiting an international crisis in pursuit of a global strategy is not a novel approach for the Chinese communist dictatorship. Following the 2008 financial crisis, the CCP exploited the recession for its own gain.
Similarly, in the wake of the COVID-19 pandemic as the United States rapidly distributed emergency loans as part of the Paycheck Protection Program (PPP) to help struggling businesses, the dictatorship saw an opportunity for American money and took it.
According to a Horizon Advisory report, as much as $419 million of PPP funds were awarded to companies owned or invested in by entities in communist China. Due to China's totalitarian system, there is no such thing as a wholly independent business that is free from the supervision and control of the Chinese Communist Party.
From a sample of PPP recipients, the report identified more than 125 recipients of emergency loans from the Small Business Administration and Treasury Department that entities connected to the Chinese dictatorship owned or invested in. At least 32 entities controlled by the Chinese government received more than $1 million in loans each.
The report stated, "These [People's Republic of China] entities span State-owned enterprises (SOEs); companies with ties to China's military and military-civil fusion programs; companies that the US government has identified as national security threats; companies complicit in China's genocide against the Uighur minority in Xinjiang; and media outlets owned by, or that take direction from, the CCP."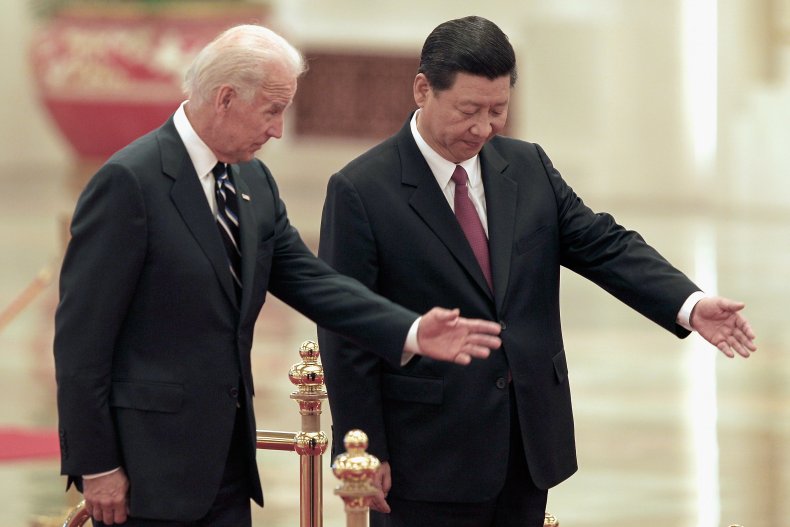 The United States Department of Defense has published a list of companies connected to China's military. At least eight entities affiliated with companies on the DOD's list received Paycheck Protection Program loans.
Moreover, according to the Horizon report, "The identified recipients linked to [China]-based ownership span critical and strategic industries including aerospace and defense; pharmaceuticals and medical technology; legacy and emerging automotive manufacturing; advanced manufacturing and manufacturing components (e.g., semiconductors, robotics); telecommunications; financial technology; entertainment; and media."
Many of these industries are critical to the Chinese communists' Made in China 2025 industrial plan, which aims to make China the world's dominant high-tech manufacturer.
It is a tragedy that loans intended to help save American businesses ultimately aided communist China's goal of replacing America as the world's most powerful country. But to be fair, these hundreds of millions of dollars weren't stolen—the money was freely handed over due to the absence of proper protections.
The Small Business Administration should work with outside researchers and experts to put together a list of known China-affiliated companies and ensure these loans are repaid in full.
Second, the Small Business Administration and Treasury Department should put more protections in place to ensure that loans are not awarded in the future to entities affiliated with American adversaries.
American businesses should not be second fiddle. It is the responsibility of the U.S. government to ensure the security of Americans in times of crisis, not enable our opportunistic adversaries to profit.
The United States government must act now to develop the systems that will ensure the American taxpayers are not subsidizing a dictatorship.
To read, hear, and watch more of Newt's commentary, visit Gingrich360.com.
The views expressed in this article are the writers' own.