Chinese Constitutional Scholar Arrested After Criticizing Government's Coronavirus Response
On Sunday, Zhang Xuezhong, a constitutional scholar in China, was arrested after criticizing the Asian government's coronavirus response.
According to the South China Morning Post, Zang wrote an open letter to representatives of the country's legislature. The letter was posted on the popular social media app WeChat and it garnered the attention of deputies of the National People's Congress.
"He was taken away on Sunday night. Three police cars came to his house," Wen Kejian, Zhang's friend and political analyst told the South China Morning Post.
In his letter, Zhang criticized the Chinese government for not having a modern constitution and suggested that "the outbreak and spread of the COVID-19 epidemic is a good illustration of this problem."
"Since January 3, 2020, the [Chinese] foreign ministry had been regularly notifying the U.S. government about the epidemic, but the disease control department was not notifying the people of [China] at the same time. Such an irresponsible attitude towards their people's safety is rare," Zhang added in his letter, according to SCMP.
In addition to his letter, Zhang wrote, "the best way to fight for freedom of expression is for everyone to speak as if we already have freedom of speech," on his WeChat message.
Another one of Zhang's friends, who requested anonymity, confirmed to the SCMP that Zhang had been taken away by the police and that "he is mentally prepared after his open letter."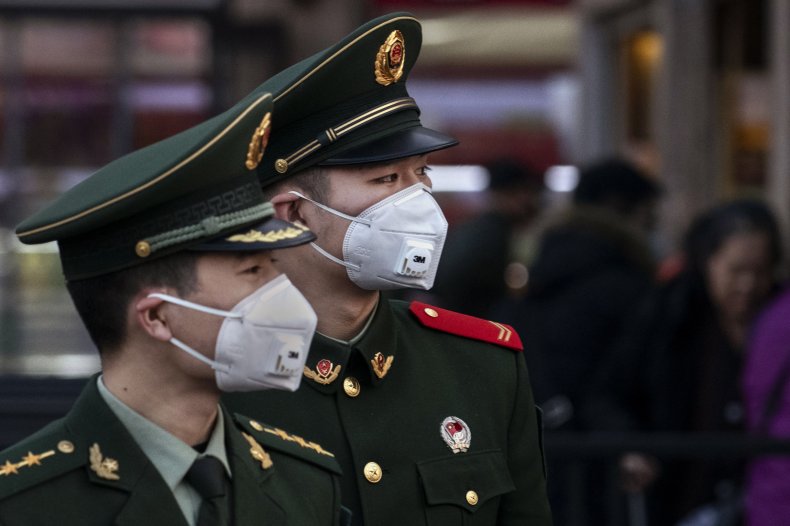 This is not the first time Zhang has been critical of the Chinese government and in 2013, he was removed from his teaching position at East China University where he taught political science and law. Zhang was found publishing books and articles, that were "in violation of laws on teachers' behavior," the SCMP said.
Zhang was also accused by the university of, "forcibly spreading his political views to the school staff and teachers, and also using his position to spread his political views among students."
Throughout the coronavirus pandemic, which originated in Wuhan, China, the Asian government has continued to be very harsh in its handling of criticism regarding its response to the novel coronavirus pandemic. In early April, Chinese authorities began an investigation into Ren Zhiqiang, a former real estate agent, for criticizing the country's coronavirus response. In an essay, Ren called the coronavirus pandemic a "crisis of governance" within the Chinese Communist Party.
"Without a media representing the interests of the people by publishing the actual facts, the people's lives are being ravaged by both the virus and the major illness of the system," he wrote in his essay.
China also recently expelled journalists from The New York Times, The Washington Post and The Wall Street Journal, as a response to President Donald Trump's administration, who placed a limit on the number of Chinese journalists allowed to be employed by Chinese-run media outlets in the U.S.