Chinese Counterspies Roiling U.S. Intelligence Operations in Beijing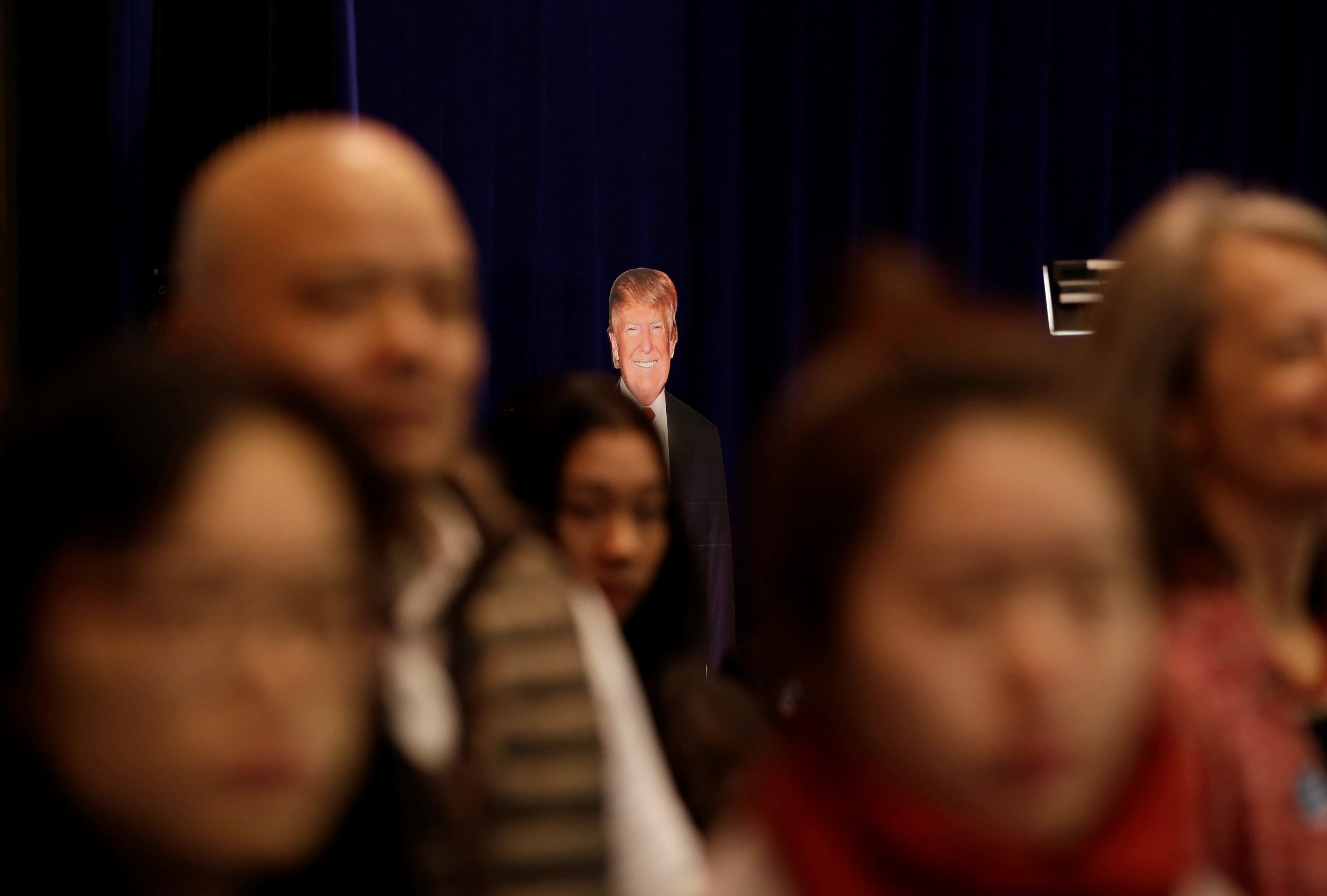 China's spy agency has been so aggressive in targeting the U.S. embassy in Beijing that CIA employees are afraid to talk above a whisper in their own, technologically insulated offices out of fear of bugs, according to multiple sources.
Security problems began to surface even before completion of the new embassy in August 2008, says a former senior U.S. intelligence China specialist, who spoke with Newsweek only on condition of anonymity because the sensitivity of the issue. Undercover Chinese agents began targeting carousing U.S. workers imported for the job and tempting them with sex workers.
Related: China imprisoned or killed multiple CIA sources to the U.S. between 2010 and 2012
"We were constantly having to send people home for fraternization," the former official said. "That was a very big problem, keeping construction crews on site, because the Chinese clearly were trying to target them, but we kept a pretty careful handle on all of that."
The Chinese effort marked a new aggressive chapter in the strategy of Beijing's Ministry of State Security, responsible for both foreign intelligence-gathering and domestic counterintelligence. Previously, its main tactic was to induce or blackmail Chinese Americans working for the CIA, FBI or Defense Department into spying for the motherland. Identifying possible recruits was made immeasurably easier in 2014, after Chinese hackers reportedly broke into the computer systems of the U.S. Office of Personnel Management and stole the personnel files of 21.5 million federal employees.
But Chinese security forces began sweeping up U.S. spying operations in China four years earlier, around 2010, The New York Times reported over the weekend, "killing or imprisoning more than a dozen sources over two years and crippling intelligence gathering there for years afterward."
Reasons for the security breach were intensely debated among American officials, the Times reported, with some believing that China had "cracked the encrypted method that the CIA used to communicate with its assets," while others "suspected a traitor" had penetrated the CIA. The mole theory was one "that agency officials were at first reluctant to embrace—and that some in both agencies still do not believe," said the Times. The CIA and National Security Agency, which is responsible for maintaining overseas U.S. communications security, declined official comment, as they routinely do on such highly sensitive matters.
Suspicions about a mole in the CIA's China spying operations are not new. Newsweek reported exclusively in March that the CIA "went through a very big mole scare" beginning around 2013 "because very high-level [Chinese] sources were getting wrapped up." A former senior U.S. intelligence analyst said, "Once that started to happen, they felt that there was something internal, and that's when they started really clamping down on whom they were hiring." The official asked not to be quoted by name on such a sensitive subject.
Former top CIA lawyer Robert Eatinger also told Newsweek in March that he remembered an "intense interest" at the agency in uncovering suspected moles for China around the time he was retiring in 2015. "I don't remember whether it was the last one, two or three years that I knew of it," he said then. "They were pretty aggressive trying to identify who it might be." He and other U.S. intelligence veterans consulted by Newsweek declined to talk more specifically about particular cases.
Even before construction began on the sprawling U.S. embassy compound in Beijing a decade ago, special security measures were being put in place to prevent a security breach, a former CIA official says. The State Department was determined to avoid a repeat performance of its experience in Moscow in the early 1980s, when so many bugs were found in the Soviet-supplied building materials that the new embassy had to be scrapped. According to a Times account, it been transformed into "a giant antenna" capable of broadcasting internal embassy communications directly to Soviet eavesdroppers.
For the Beijing embassy, "we brought everything in from the United States, whether it was a screw or screwdriver or large objects," says the former CIA official, whose account was corroborated by two other former officials who served in China.
But U.S. security agents soon grew alarmed at Chinese efforts to entice members of the construction crews into sexual assignations that could compromise them, the analyst said. And today Ministry of State security agents still keep a close watch on the off-hours behavior of American visitors, in addition to slipping into their hotel rooms to rifle through personal belongings and siphon data from their computers, says a federal law enforcement agent who has frequently visited China.
"Yes, entrapment is a favorite Chinese tool," said the former senior U.S. intelligence analyst. "Even in the big hotels in Beijing, there are plenty of prostitutes available" to U.S. officials or business people. Chinese intelligence agents "certainly use [the tactic of] getting them up to the room…and then [comes] a knock on the door," he said.
A congressional staffer who visited the embassy within the past two years said CIA employees were "directed to talk in a whisper" even in their own offices, which occupy two floors of the main building, an eight-story glass-enclosed edifice, out of fears of electronic listening devices. "It was really spooky," the staffer says.
"I'm quite convinced that in the building of that embassy we were secure," the former analyst said, "but that's not to say the Chinese weren't constantly looking for an opportunity."
And so would any intelligence service, U.S. spies often say with a chortle. Look at what happened in Washington, D.C., they say. At the same time American officials were protesting Russian bugs in the U.S. embassy in Moscow, U.S. agents were tunneling beneath the Soviet embassy complex in Washington. "And everybody cheered at that," a former top CIA operations official says, speaking on condition of anonymity because the caper remains highly classified.
As it turned out, Kremlin officials knew all about the tunnel under its Washington embassy, according to later reports: Its own mole in the FBI, Robert Hanssen, had tipped them off.