Chinese E-Commerce Giant to Launch 'Pay With a Selfie' Technology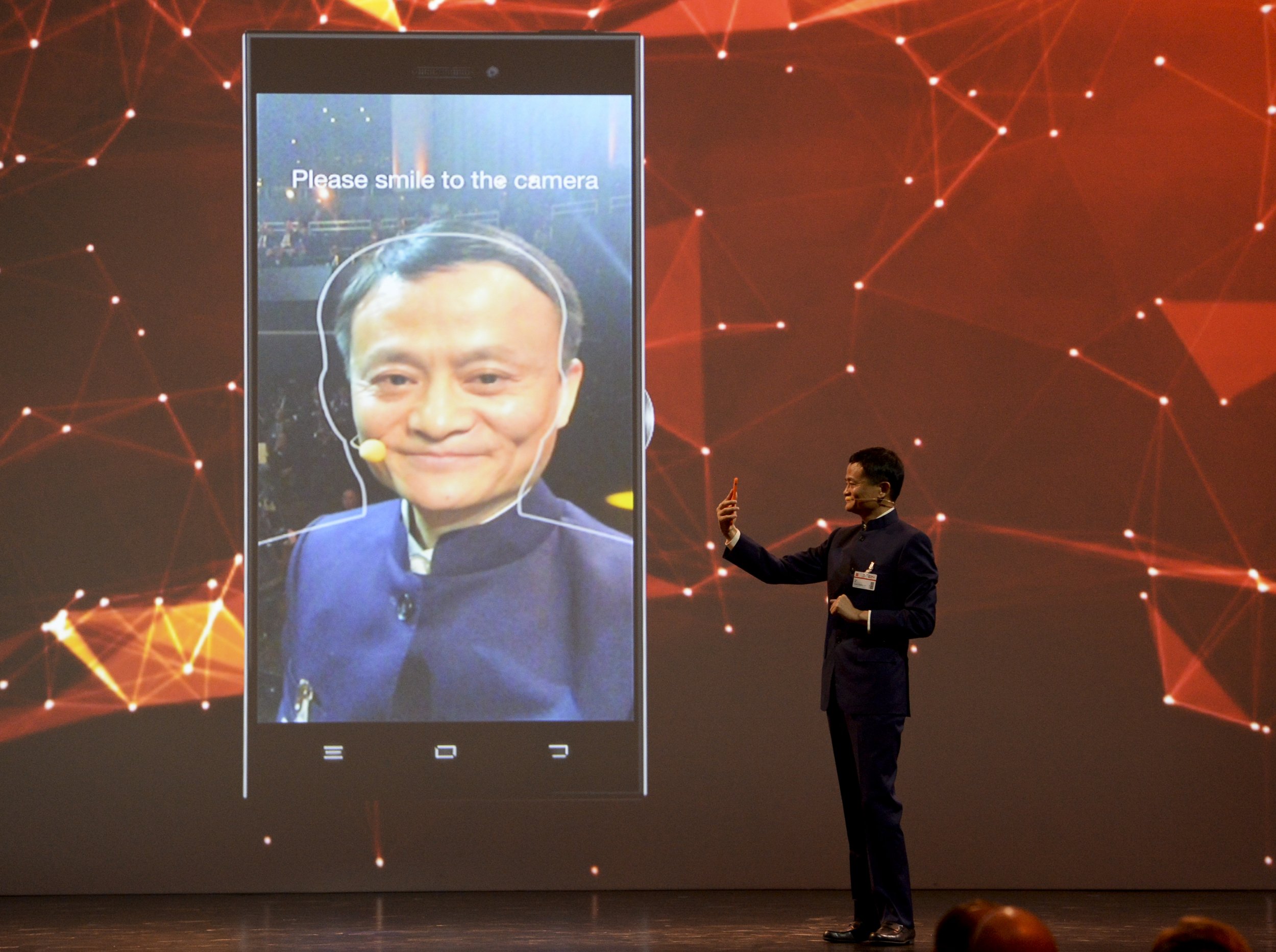 Chinese tech and e-commerce giant Alibaba is developing facial recognition technology which allow consumers to pay by taking a selfie.
The software, called Smile to Pay, was unveiled on Sunday evening by Alibaba founder Jack Ma at a German technology conference.
Ma demonstrated the technology by taking a photo of his face to purchase a 1948 Hannover stamp from Alibaba's website, according to the South China Morning Post. He said that the product would avoid problems of security and forgotten passwords often associated with online payments.
"[Using] online payments to buy things is always a big headache," he said. "You forget your password, you worry about security, today we'll show you a new technology, how people in the future will buy things online."
There is no date set for the technology's launch, though Alibaba have said it will introduced in China first before being rolled out worldwide. It is being developed by Ant Financial, an affiliate of Alibaba. According to American news agency CNBC, the firm is also trialling other payment technologies. These include the use of trigger phrases to authorise mobile payments or even using photos of tattoos or pets to verify transactions.
Ma was speaking at the CeBit conference in Hannover, the world's largest information and communications technology fair. His presentation was followed by German chancellor Angela Merkel, who spoke about the role of the digital economy in both Germany and China.
Alibaba already has an online payment service, Alipay, which processes more than 80 million transactions per day from its 300 million registered users.
Smile to Pay will enter a crowded market of innovative mobile payment technologies. American software giants Apple launched their Apple Pay service last October, and research by Business Insider has shown that the number of locations supporting the service has almost tripled in its first six months.
Newer iPhone models come with fingerprint scanners which can be used to make payments and access bank accounts. Samsung also unveiled its own Samsung Pay technology alongside a new Galaxy S6 mobile phone at the Mobile World Congress in Barcelona, which closed earlier this month.
Alibaba was founded by Ma in 1999 as an e-commerce channel connecting Chinese producers with foreign consumers. In September when the firm began public trading on the U.S. stock market, Alibaba closed at a market value of $231 billion at the end of the first day's trading, more than Amazon and eBay combined.