Chinese Experts Turn To 'White Trash' Book to Understand Trump
A leading Chinese think tank is turning to the best-selling book White Trash in an effort to understand the motivations of President Donald Trump.
Author Nancy Isenberg's analysis of the history of class relations in America features prominently on the Chinese Academy of Social Sciences (CASS) reading list, The Sydney Morning Herald reported, as China grapples with the most unpredictable president in recent history.
In a Monday briefing on the looming trade war, Zhao Mei, the managing editor of The Chinese Journal of American Studies, told reporters what had been gleaned from the book. "They think Chinese stole their jobs and companies moved from the U.S. to other countries," she explained. Zhao said Ohio offered an example of the plight of poor whites in America, where people have not worked for several generations but never leave the state.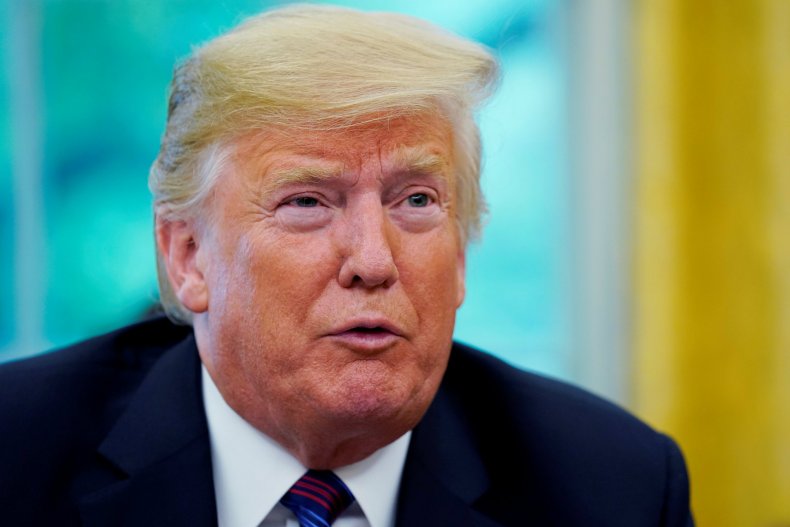 "Trump represents that political class, and I don't know how China should respond," Zhao added. Many commentators have turned to Isenberg's best-seller since Trump won the 2016 election, hoping to piece together a coherent narrative for his success.
Meanwhile, allies and adversaries alike are trying to come up with a response to the president's scattergun diplomacy. Yu Yongding, of the CASS Institute of World Economics and Politics, exhibited the frustration of Chinese policy-makers.
He lamented Trump's "stupid decisions" on trade, suggesting the president was being led by domestic discourse rather than economic realities. "The tensions are related to President Trump himself, whether he can win the midterms or escape impeachment," Yu added.
Wu Baiyi, director of the Institute of American Studies, said China was confused by the president's behavior, noting that the U.S. side had "not shown sincerity" in its discussions about trade with China.
The analysts' comments speak to the increasing frustration in Beijing. When talk of a trade war first emerged, the media were warned to avoid personal criticism of the president. However, as the dispute drags on and its scope balloons, China has become more direct in its opposition.
In May, Chinese negotiators believed they had reached an agreement with their American counterparts to lower the trade surplus and avoid the extension of tariffs. But Trump has since escalated his rhetoric, commenting Monday that the Chinese "want to talk" but "it's just not the right time to talk right now, to be honest with China."
Last week, the administration imposed further tariffs worth some $34 billion. The total value of goods now under sanctions is around $100 billion. Not content with that, Trump has now threatened to impose a 25 percent tariff on $200 billion of Chinese consumer goods next month.
Yu said China would wait out Trump's offensive, suggesting Beijing would not respond by escalating the trade war further. But he warned the White House that such extensive sanctions would also damage the U.S. economy. "If you kill a thousand enemies, you will lose 800 of your own soldiers," he said.