Chinese Graveyard Offers 'After Death' Virtual Reality Tours of Heaven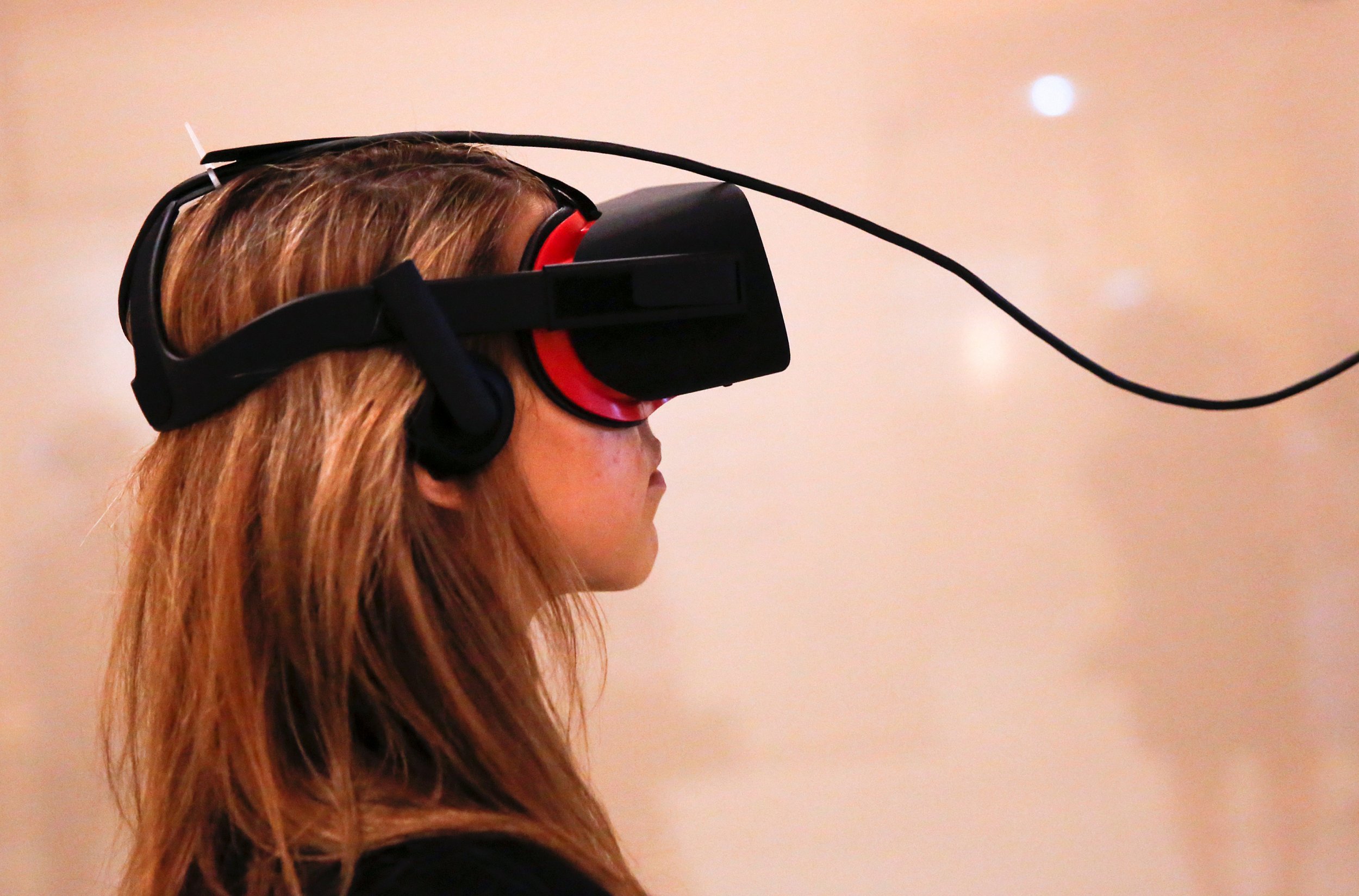 Virtual reality technology routinely lets users travel to otherworldly landscapes from the safety of their living rooms. Some games send players into the ocean to fend off shark attacks, others will launch them into the blackness of space. Now, one new experience provides a unique glimpse into the real unknown: the afterlife.
Babaoshan Cemetery, in Beijing's Shijingshan District, has launched a new VR experience to do just that. Donning a headset, the project is designed to let players experience death like never before, even promising a view from a version of heaven. A public demonstration of the tech took place in March, the Global Times reported.
The cemetery and funeral home, which reportedly hosts to both revolutionary heroes and high-ranking government officials, gave users two different scenarios.
The first is from the perspective of a hospital patient in bed, when suddenly the screen goes dark as the player sees bright lights and is transported to a heaven-like area that then shows flashbacks from a computer-generated past life. The second shows a guide to the funeral procedures and the facilities on offer at Babaoshan.
A video published by Australian outlet 9News shows the VR demo in action. The project has been met with some skepticism and controversy in the country. Chinese citizen Ma Tina told the Global Times: "I feel the VR experience is just a novelty. I can't see the meaning in feeling what it's like to be cremated or put in a coffin."
But some experts working in the innovative field believe that such content, including the after-death experience, has the potential to be used as a form of therapy.
Sean Duffy, technical director at Holosphere, a company that has used VR to help patients deal with chronic pain, told Newsweek: "While this experience could be seen by some people as morbid, we've seen evidence that immersive technologies can be therapeutic—experiencing difficult scenarios in a controlled setting can actually have positive impacts on the perception of things like fear, and pain.
"The cemetery experience may be an optimistic take, as we don't know what happens after death, but its reception will depend on the viewer's individual feelings," he added. "It will certainly get people thinking and talking more openly about a subject which to some is difficult but is an inexorable part of life."
Other developers agreed with the idea the cemetery's demo could be used to inform, rather than frighten. "To create such a real simulation of death was always going to cause a stir, but it is something I'm sure a lot of people are willing to experience, Alexander Tomic, co-founder of VR gaming company ALEA, told Newsweek.
"It is a cool idea, and I think it will reassure people regarding death," he continued, adding: "VR is all about delivering an immersive and entertaining journey."