Chinese Hackers Steal U.S. Navy Secrets, Exposing Plans for Underwater Warfare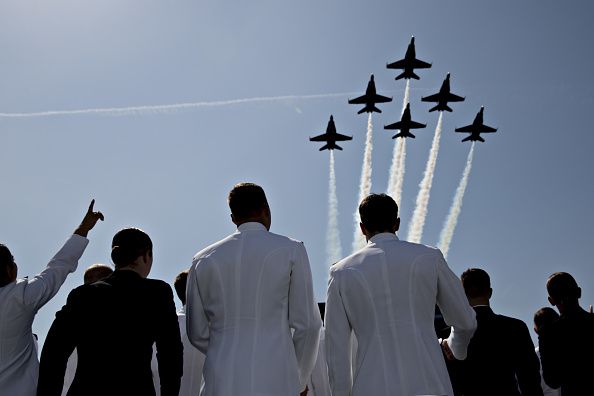 China's government hacked the computer system of a contractor working for the United States Navy, stealing large quantities of data that could reveal U.S. plans for undersea warfare, according to reports.
The hacking took place in early 2018, and sources told the Washington Postthat secret plans for developing anti-ship missiles for submarines were taken in the breach.
As many in the U.S. focus on Russian government efforts to compromise U.S. information systems, some experts say that the government should be paying more attention to Chinese operatives. China is quickly emerging as the most credible economic and military rival of the U.S., and the state has a formidable network of spies and hackers stationed around the globe.
Cyber security experts also say that Chinese hackers have re-emerged in recent months, launching fresh attacks against U.S. targets.
"In the last few months, we've definitely seen...a re-emergence of groups that had appeared to have gone dormant for a while," Cristiana Brafman Kittner, an analyst at FireEye, a cybersecurity firm, told reporters Friday. FireEye follows the activities of Chinese hackers closely and has said that the country is boosting its efforts to steal financial data from U.S. companies.
China denied its involvement in the hacking, but U.S. security firms and intelligence organizations say the hacking efforts are government run. U.S. officials have been warning Congress about the U.S. vulnerability to Chinese state-sponsored cyber attacks since at least 2011, but the attacks have likely been taking place for much longer.
"Since 2004, Mandiant has investigated computer security breaches at hundreds of organizations around the world. The majority of these security breaches are attributed to advanced threat actors referred to as the 'Advanced Persistent Threat' (APT). We first published details about the APT in our January 2010 M-Trends report. As we stated in the report, our position was that 'The Chinese government may authorize this activity, but there's no way to determine the extent of its involvement,'" reads a report from 2013 by the U.S. cyber security firm Mandiant.
"Now, three years later, we have the evidence required to change our assessment. The details we have analyzed during hundreds of investigations convince us that the groups conducting these activities are based primarily in China and that the Chinese Government is aware of them."
Meanwhile, the U.S. relationship with China has grown increasingly tense over differences in trade policy. President Donald Trump has slammed China for stealing U.S. intellectual property and has levied tariffs against steel and aluminum imports.
The recently revealed hack of the Navy contractor also raises questions about whether the U.S. military can trust the contractors to keep classified information safe.