Chinese Hotel Cleaners Using Toilet Brush to Clean Cups and Basins Spark Outrage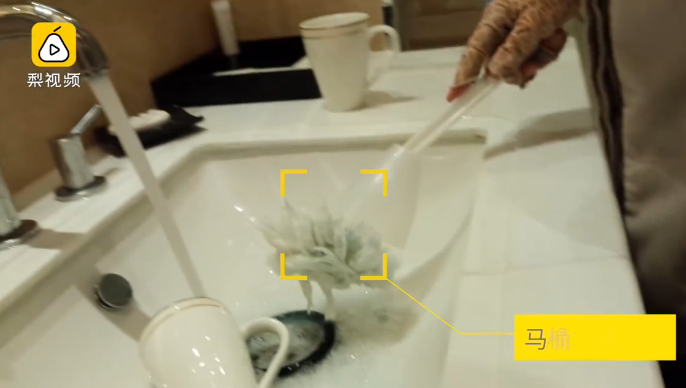 Three Chinese hotels sparked outrage across the country after covertly-taken footage was posted to social media showing their cleaners using toilet brushes to wash cups, among other unsanitary practices.
Staff at the Shangri-La Hotel and the Kempinski Hotel were filmed using a worn toilet brush to clean cups, while a cleaner at the Sheraton Harbin Xiangfang Hotel was caught using the same cloth to clean both the water basin and inside the rubbish bin.
The footage quickly went viral after it was posted to Pear Video, China's most popular video-sharing platform, at the end of last month by a journalist working undercover as a hotel intern.
According to the South China Morning Post, the Harbin government conducted an investigation after the video was released and found that the hotels were in violation of municipal hygiene, tourism, food and drug safety health codes. The hotels were issued a warning and fined an undisclosed amount.
Since the scandal went public, other investigative videos have been uploaded onto social media. Earlier this month, footage of a restaurant recycling leftover soup in Chongqing, in southwest China, emerged on social media, Asahi Shimbun reported.
The video reportedly showed staff pouring discarded food into a large pot in the kitchen and reselling it to customers.
"I saw a cigarette butt and a toothpick in the pot with the soup," said a witness.
According to the newspaper, members of the public expressed their outrage by posting comments condemning the restaurant.
"Severely punish them!" one user wrote.
Another user, who seemed to have accepted the surge of unhygenic practices, wrote, "Every hotel and restaurant does the same things."