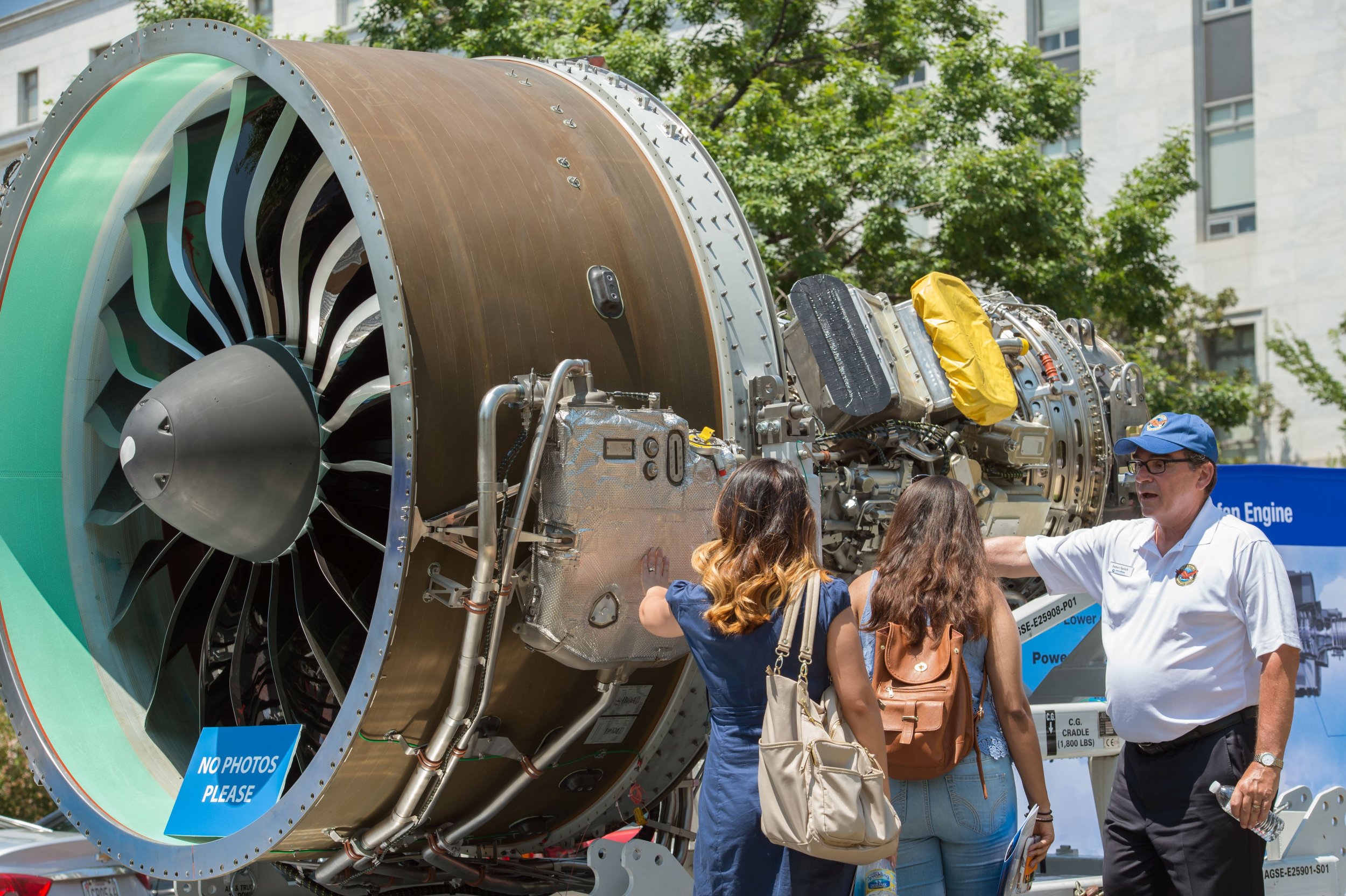 Chinese intelligence officers for years hacked into the private computer systems of U.S. airline companies to steal confidential information, the Justice Department said Tuesday.
Announcing a series of indictments, federal officials named several suspects with alleged links to the Jiangsu Province Ministry of State Security (JSSD), which is the provincial foreign intelligence arm of China's Ministry of State Security (MSS). The intrusions took place between January 2010 and May 2015.
The thefts, U.S. law enforcement said, had been focused on technology underlying a turbofan engine used in U.S. and European commercial airliners. The state-sponsored hackers had broken into the networks of companies that manufactured key parts for the jet engine. The targets included aerospace companies based in Arizona, Massachusetts and Oregon.
At the time, a Chinese state-owned aerospace company was working to develop a comparable engine for use in commercial aircraft manufactured in China and elsewhere, the DoJ said. At least one defendant, named as Zhang Zhang-Gui, is accused of going rogue and hacking an unnamed San Diego-based technology company "for their own criminal ends."
"For the third time since only September, the National Security Division, with its U.S. Attorney partners, has brought charges against Chinese intelligence officers from the JSSD and those working at their direction and control for stealing American intellectual property," said John C. Demers, Assistant Attorney General for National Security. "This is just the beginning."
In a Justice Department statement, U.S. Attorney Adam Braverman called state-sponsored hacking "a direct threat to our national security. This action is yet another example of criminal efforts by the MSS to facilitate the theft of private data for China's commercial gain.
"The concerted effort to steal, rather than simply purchase, commercially available products should offend every company that invests talent, energy, and shareholder money into the development of products," said Braverman.
John Brown, FBI Special Agent in Charge of the San Diego Field Office, said: "The threat posed by Chinese government-sponsored hacking activity is real and relentless." Brown said American authorities are "sending a strong message to the Chinese government and other foreign governments involved in hacking activities" that their efforts will be uncovered and punished.
China has long been known to use hacking to steal intellectual property. The aim of its covert operations is often to provide an economic advantage, according to cyber firm FireEye, which tracks such schemes. In 2015, the U.S. and China made a landmark agreement to halt intellectual property theft, whether direct efforts or supporting third-party attempts.
Beijing's efforts have continued regardless. This cyber theft is a central grievance for President Donald Trump, who regularly cites such activities when promising to take a harder diplomatic and economic line against China.