Chinese Man Dons 240-Pound Bee Suit, Fails to Set Record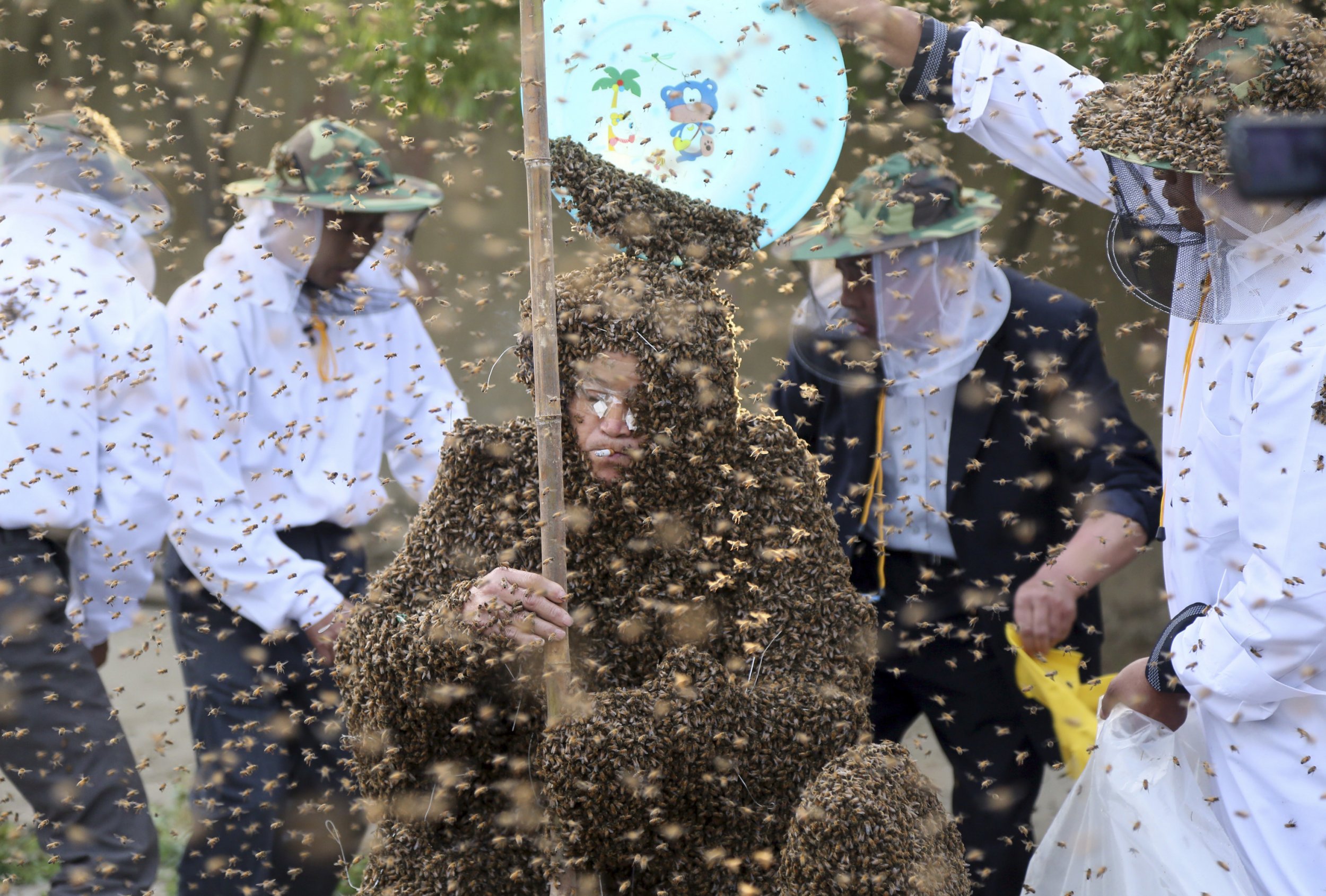 Chinese beekeeper Gao Bingguo has not, contrary to a report on ABC's Good Morning America, set a Guinness World Record for 'heaviest bee mantle,' despite having reportedly covered himself earlier this week in an estimated 240-pound suit of 1.1 million bees, a Guinness World Records representative tells Newsweek.
Because Gao had not submitted an application to the international organization to adjudicate his record-breaking attempt, the record for the "heaviest mantle of bees" is actually held by another Chinese man, who donned a roughly 140-pound suit in May 2014, the representative said via email.
Ruan Liangming was filmed by Guinness World Records and another show when he covered himself in an estimated 637,000 bees, including approximately 60 queen bees, in Fengxin County in China's Jiangxi Province. Ruan broke his own record, which he had set in 2012.
Before Ruan, the record was held by Vipin Seth of India, who wore a mantle of 613,500 bees in March, 2009.
Others have worn heavier bee suits than Seth's but, like Gao, were not recognized by Guinness.
Gao built his bee mantle by attaching "a number of queen bees" to his body, ABC reports. Using queen bees to attract worker bees is common when forming bee mantles and bee beards, says Kim Flottum, editor-in-chief of Bee Culture. Distressed, the queens emit alarm pheromones that attract other bees. A beekeeper of 35 years, Gao was reportedly stung more than 2,000 times during his attempt. Honeybees die after stinging people.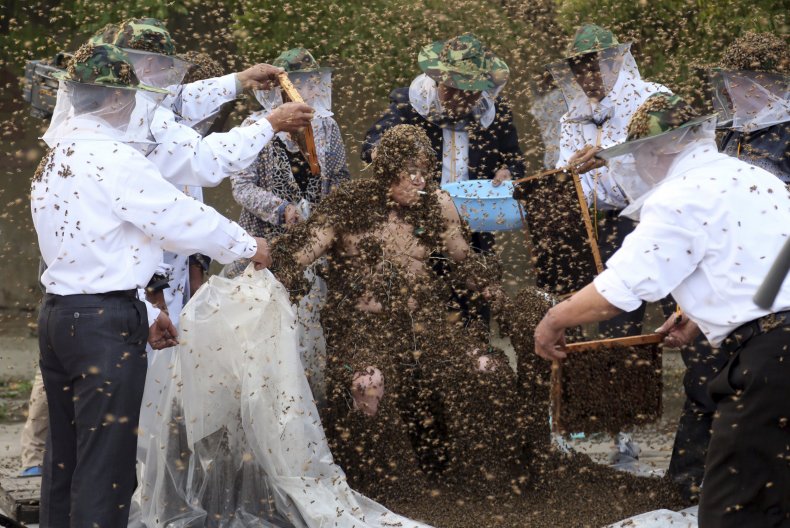 "There's a technique and a strategy and equipment that people use that renders this essentially harmless for both the bees and the person wearing the bees," Flottum says. "[Gao] used none of those and as a result he got stung as much as he did.
"By far, the majority of people who put bee beards on are very careful. You're a beekeeper because you like bees. Killing bees is not a good thing to do and beekeepers don't like doing it and do everything they can not to."
The current Guinness World Record holder for bee stings is Johannes Relleke of Zimbabwe (then Rhodesia), who was stung 2,443 times in January 1962.