Chinese Man Sues After Getting Electroshock Therapy to 'Cure' Homosexuality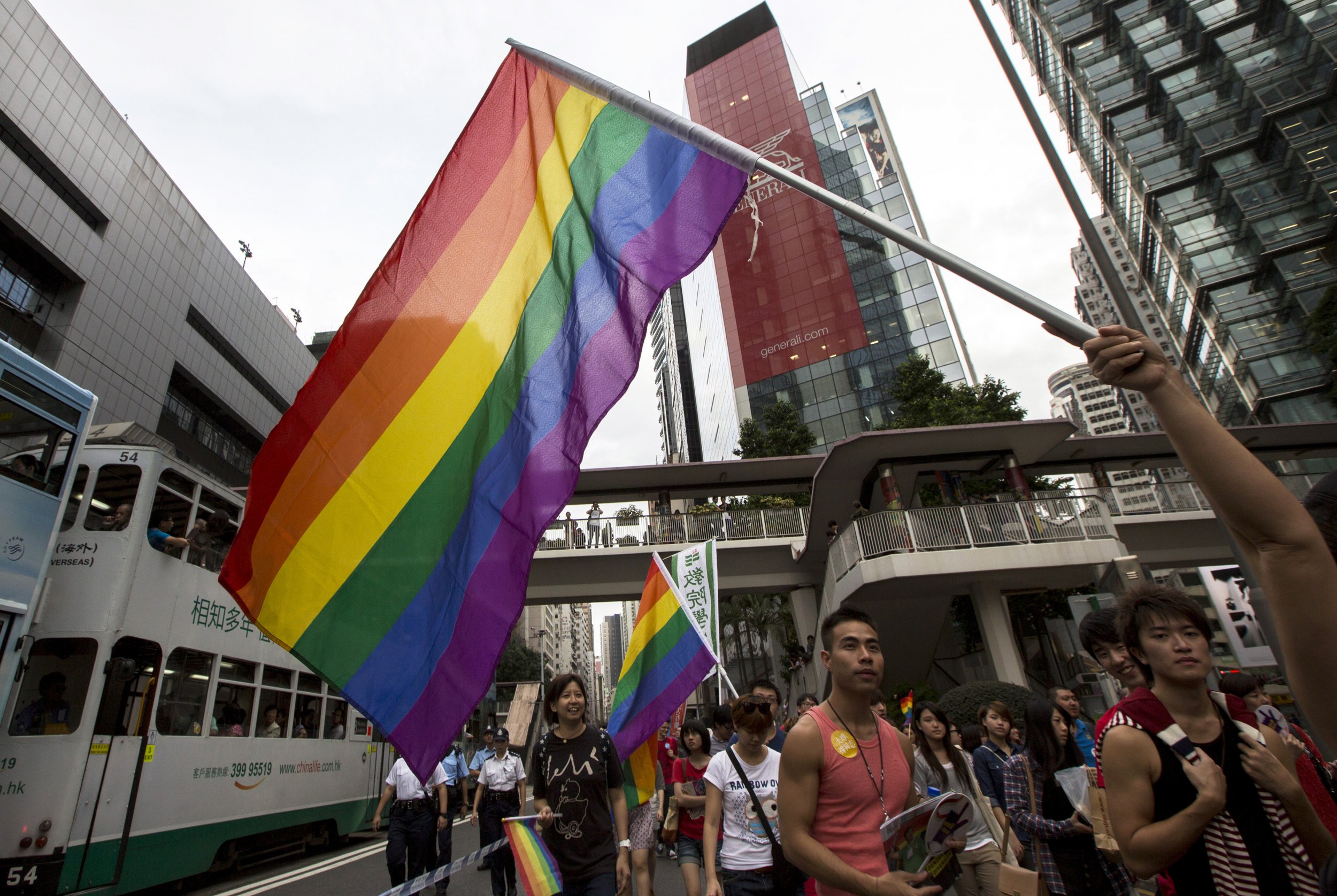 A gay Chinese man, Yang Teng, 30, is suing a psychological clinic that gave him electric shocks as a part of gay conversion therapy. Teng is also going after Baidu, China's major search engine, for joint liability in advertising the clinic's services. According to the Beijing LGBT Center, this is the first documented court case in China against gay conversion therapy.
In 2001, China removed homosexuality as a classified mental disorder from the Chinese Psychiatric Association guidelines. Same-sex partnerships, however, are still not legally recognized by the nation.
Speaking to the Associated Press, Teng said the therapy—which included hypnosis and shock therapy—left him physically and mentally hurt. Pressured by his parents to get married and have a child, he voluntarily went to therapy back in February. Li Duilong, Teng's lawyer, says his client is suing for personal and health rights infringement after the clinic assured him that "electric shock treatment was not dangerous, but then harmed his health."
Teng is asking for over $2,300 to cover his travel costs to Chongqing, expenses and therapy costs. He is also demanding a public apology from both Baidu and the clinic online. Part of his argument, says his lawyer, is that homosexuality is not a disease and shouldn't be treated as one. A ruling should come within six months.
Gay conversion therapy is also practiced in the United States, although more states are overturning legislation barring same-sex unions. The American Psychological Association, along with other leading medical organizations, disputes the premise and claims of conversion therapy, and says its practitioners pose "serious potential to harm young people because they present the view that the sexual orientation of lesbian, gay and bisexual youth is a mental illness or disorder."
This morning, nine former ex-gay leaders signed a letter of partnership with the National Center for Lesbian Rights to end the emotionally and psychologically damaging practice in the United States. The #BornPerfect campaign, which launched last month, aims to support and mentor LGBT individuals, particularly young people.
"We now stand united in our conviction that conversion therapy is not 'therapy,' but is instead both ineffective and harmful. We align ourselves with every major mainstream professional medical and mental health organization in denouncing attempts to change sexual orientation or gender identity. We admonish parents to love and accept your LGBT children as they are," the letter reads.
Yesterday, former ex-gay activist Yvette Cantu Schneider apologized for her advocacy work in the movement via a GLAAD.org op-ed, and signed the letter banning gay conversion therapy. "There are very few 'ex-gay' people I know who would surprise me by re-coming out," she said in an interview with GLAAD's Jeremy Hooper.
The New York Senate shot down a bill banning gay conversion therapy last month, but LGBT Nation reported that Michigan State Representative Adam Zemke (D-Ann Arbor) proposed a bill last week barring health professionals from using gay conversion tactics on minors. New Jersey and California have similar legislative bans on gay conversion therapy for those under 18.
The partnership letter notes that people who practice this form of therapy often have little or no training to counsel others, and "operate instead from a strict religious perspective, believing homosexuality to be a sin."