Chinese Manufacturer Denies Sending Counterfeit N95 Masks to U.S. During Coronavirus Outbreak
Shanghai Dasheng, a Chinese manufacturer, has denied responsibility for the counterfeit N95 masks that arrived in America bearing the company's name.
In March, boxes of N95 masks were unloaded in Los Angeles to help front-line health care workers respond to the coronavirus outbreak. Stamps falsely indicated they were certified as safe for health care workers by the U.S. government, according to an Associated Press investigation, but they had ear loops instead of a band that stretches across the back of the head, meaning they were fake.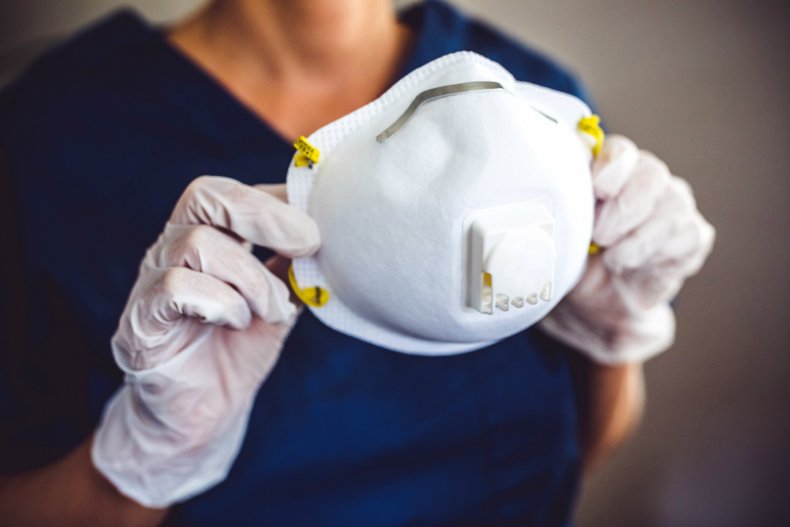 While information about the masks claimed they were produced by Shanghai Dasheng, the company said Wednesday in a statement it didn't export N95 masks with ear loops to the U.S.
"The N95 masks exported by the company to the U.S. market are all headband masks (with bands) that stretch across the back of the head. We have never exported N95 masks with ear loops to the United States," Wu Shengrong, chairman of Shanghai Dasheng, told the China Internet Information Center, a state-run web portal.
The AP said it couldn't independently verify if Shanghai Dasheng was producing counterfeits or if someone was using the company's certification numbers without its permission. It's a possibility that the U.S. Centers for Disease Control and Prevention (CDC) floated in a warning back in March, and Wu said some face masks were illegally using the Dasheng brand.
A warning on the company's website said it doesn't have "any distributors, dealers or branch factories. Beware of counterfeits." It also posted several authorization letters on its website that the company claimed were fake.
Newsweek reached out to Shanghai Dasheng for comment but did not receive a response before publication.
Masks with ear loops are cheaper to produce than those with bands across the back of the head, but they aren't as effective in filtering out airborne particles. The CDC is warning people that some N95 masks are being marketed and sold as being approved by the National Institute for Occupational Safety and Health (NIOSH), although they have never received such approval. One telltale sign that a N95 mask may be a counterfeit is if it has ear loops, as the ones purportedly from Shanghai Dasheng had.
At least one mask was using Shanghai Dasheng's NIOSH approval number "without their permission," according to the CDC. The counterfeit "Sound" mask claimed to be NIOSH-approved, but the CDC said Sound wasn't a NIOSH approval holder or a private label holder.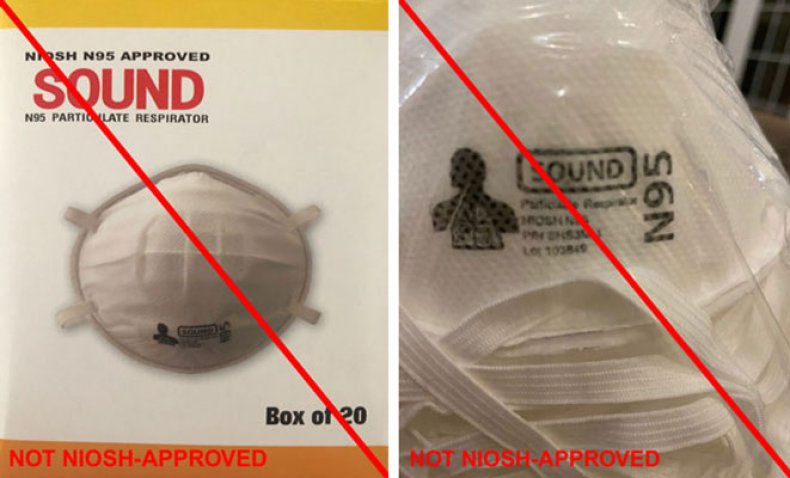 Among the recipients of the masks were Direct Relief, an international humanitarian aid organization; Lawrence General Hospital in Massachusetts; and West Virginia firefighters and paramedics, according to the AP. Despite Shanghai Dasheng's claim that it didn't export the masks, one recipient, Mark Kwoka, a Florida-based importer, told the AP he believes his shipment came from the company's factory. He based his belief on information he obtained from his partners in China and said it's "kind of getting out of control."
Back in January, Wu called factory workers back from their Spring Festival holiday leave to ramp up production of N95 masks. In a statement posted on the Shanghai Municipal People's Government's website, Wu said the company had "no other choice" and had people working around the clock.
Shanghai Dasheng's daily output of N95 masks is now about 500,000, according to Wu, and America accounts for an estimated 5 percent of its exports.