Chinese Medicine is Using Donkey Skins to Boost Libido—and Africa's Animals Are at Risk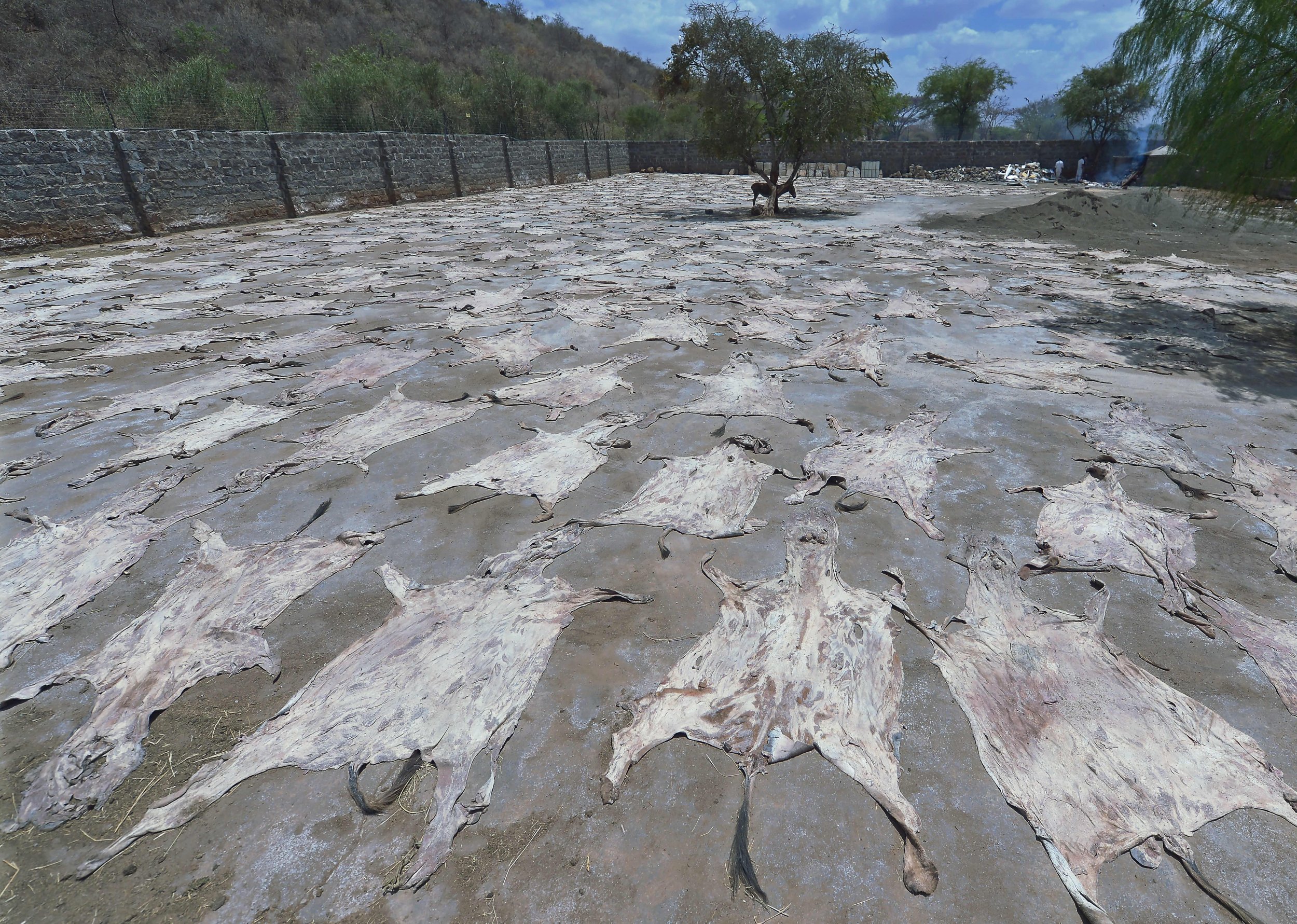 Demand for a form of traditional Chinese medicine is putting the donkey population at risk in South Africa and other parts of the continent.
In recent years, the market in ejiao—a product made from boiled-down donkey skins mixed with herbs and other ingredients—has grown massively in China, putting millions of donkeys at risk of slaughter or poaching.
In South Africa, poor farmers who rely on donkeys as beasts of burden and modes of transport have reported having their animals stolen, only to later find their skinless carcasses.
South Africa's Society for the Prevention of Cruelty to Animals has confiscated more than 1,000 donkey hides en route to China in the past year, chief inspect Mpho Mokoena told Voice of America (VOA). Mokoena fears that the growing trade in donkey skins could signal the extinction of the animal in South Africa. "In two years there won't be [any] donkeys in South Africa," she told VOA.
The slaughter of donkeys and trade in their skins is on an upward trend in other parts of Africa, too. A January report by U.K.-based charity the Donkey Sanctuary found that demand for donkeys in Africa has risen so much that, in the West African country of Burkina Faso, the cost of a single animal almost doubled from £60 ($76) in 2014 to £108 ($137) in 2016.
Read more: Take Two Herbs and Call Me in the Morning
The global donkey population stands at around 44 million, the vast majority of which are working animals, but the Donkey Sanctuary report estimated that global demand for donkey skins is between 4-10 million, with at least 1.8 million donkey skins being traded per year.
Four African countries—Burkina Faso, Mali, Niger and Senegal—have banned donkey exports, as well as Pakistan. The consumption of donkey meat is also considered haram (forbidden) in Islam, meaning that the slaughter of donkeys in many countries with large Muslim populations is frowned upon.
Donkeys are under threat largely due to the rise in popularity of ejiao, according to the report. In China, some believe that ejiao has various health benefits, from anti-aging properties to boosting sex drive, and it is even marketed as a gynecological treatment that can reduce reproductive diseases in women. Demand is so high that ejiao can sell for up to £300 ($382) per kilogram, according to the Donkey Sanctuary report.
Traditional medicine in China and other parts of East Asia is associated with the decline of other animal populations and wildlife agencies have said that wild rhinoceros could be wiped out within a decade as a result of increased poaching. Rhino horn can sell for up to $60,000 per kilogram—more valuable by weight than gold or diamonds—due to myths that it can solve a wide range of medical ailments, including cancer and hangovers.
Tiger bones are also reputed to be a remedy for arthritis in traditional medicine, while ivory from elephant tusks is also used in some medications, as well as being prized for ornamental purposes in China.