China Displays Global Expansion With Military Showcase in Africa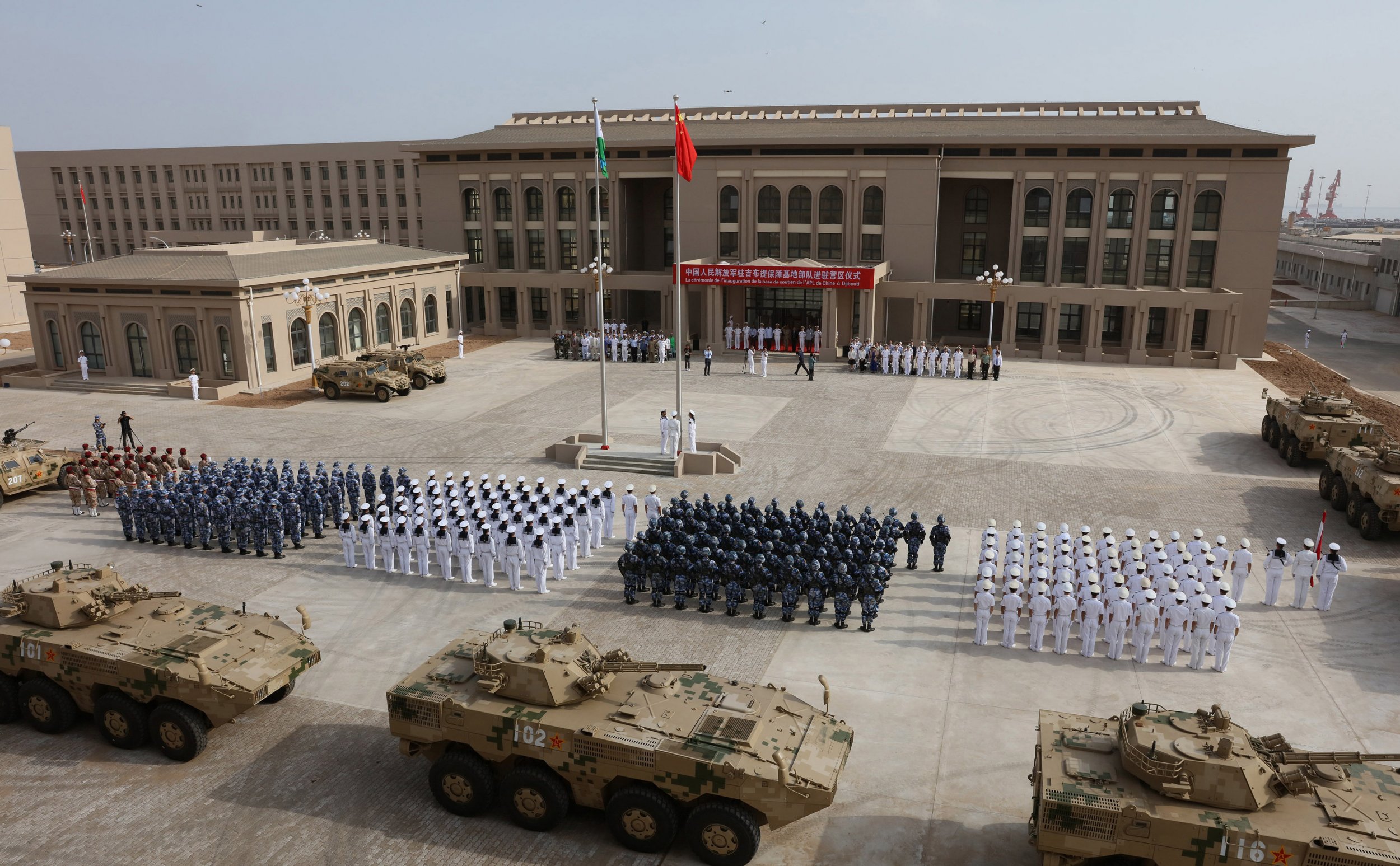 Images of tanks firing live rounds and soldiers engaging in target practice in the deserts of Djibouti, east Africa played on Chinese state television Friday.
The soldiers were from China's only overseas military base, which was completed in the country only months ago.
Beijing-based military analyst Zhou Chenming told The South China Morning Post that the exercises were likely a prelude to more sophisticated drills to be held later this year.
"The overseas troops will engage in regular military exercises just like troops serving [in China]. But their practice should soon have a different focus, rather than basic shooting training, because their mission in Djibouti is to protect China's interests in Africa, as well as peacekeeping," Zhou said.
China's overseas military expansion was the focus of a July Pentagon report, which said that Beijing may soon seek to establish a network of similar facilities around the world.
China first started constructing the Djibouti base in early 2015. Located near one of the world's busiest shipping channels, the Chinese Foreign Ministry said the move would allow China to contribute to regional peace and stability, and extend its efforts to combat Somali pirates.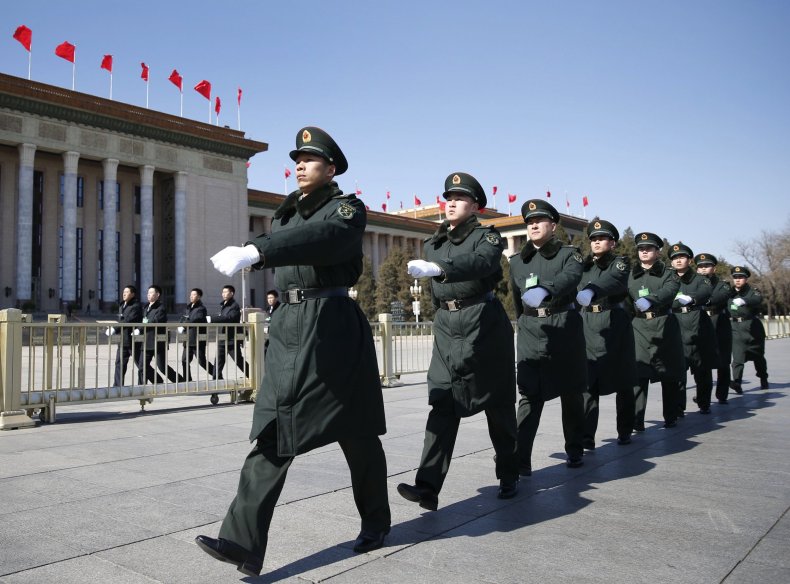 According to the Pentagon report, the Djibouti base, "along with regular naval vessel visits to foreign ports, both reflects and amplifies China's growing influence, extending the reach of its armed forces," and it may be the first of many such overseas bases.
"China most likely will seek to establish additional military bases in countries with which it has a longstanding friendly relationship and similar strategic interests, such as Pakistan, and in which there is a precedent for hosting foreign militaries," the report says.
In Pakistan, China is investing heavily in the port of Gwadar, and building a network of roads and power plants as part of the China-Pakistan Economic Corridor project.
To extend its intelligence and logistics reach, China's People's Liberation Navy is looking to establish more hubs "to be able to operate across the greater Asia-Pacific region in high-intensity actions over a period of several months," the Pentagon report states.
The report also alleged that in 2016 China spent $40 billion more of defense than the $140 billion it claimed.
Chinese Foreign Ministry spokeswoman Hua Chunying accused the Pentagon of making 'irresponsible remarks about China's national defense development in disregard of the facts."
According to experts, China may also be seeking to place a military presence in Chinese-run ports in other Indian Ocean nations, including Myanamar and Sri Lanka.
The U.S. is not the only regional power to have expressed concern about China's expansion of its military reach, with India objecting to the development of the Pakistan port, claiming the planned trade route cuts through the disputed territory of Kashmir, and New Delhi reportedly concerned that the Djibouti base could be used to conduct surveillance of India's western territory.
China though maintains that it does not seek U.S. style military hegemony, and has moved to soothe concerns.
In a landmark speech in 2015, President Xi Xinping said: "We Chinese love peace. No matter how much stronger it may become, China will never seek hegemony or expansion. It will never inflict its past suffering on any other nation."
Experts though are convinced of China's ambition to establish itself as the pre-eminent regional power.
"China wants the capability to negate American primacy in the region, and after that to become the strongest military in the region," Sam Roggeveen, a Chinese military expert at the Lowy Institute for International Policy told The Guardian in June.
"For now China's ambitions remain regional, but it is becoming clear China has broader global aspirations, and while they are still in the early stages, they beginning to take shape."