The Chinese Military is Getting Rid of 300,000 Troops to Pay for New, High-Tech Weapons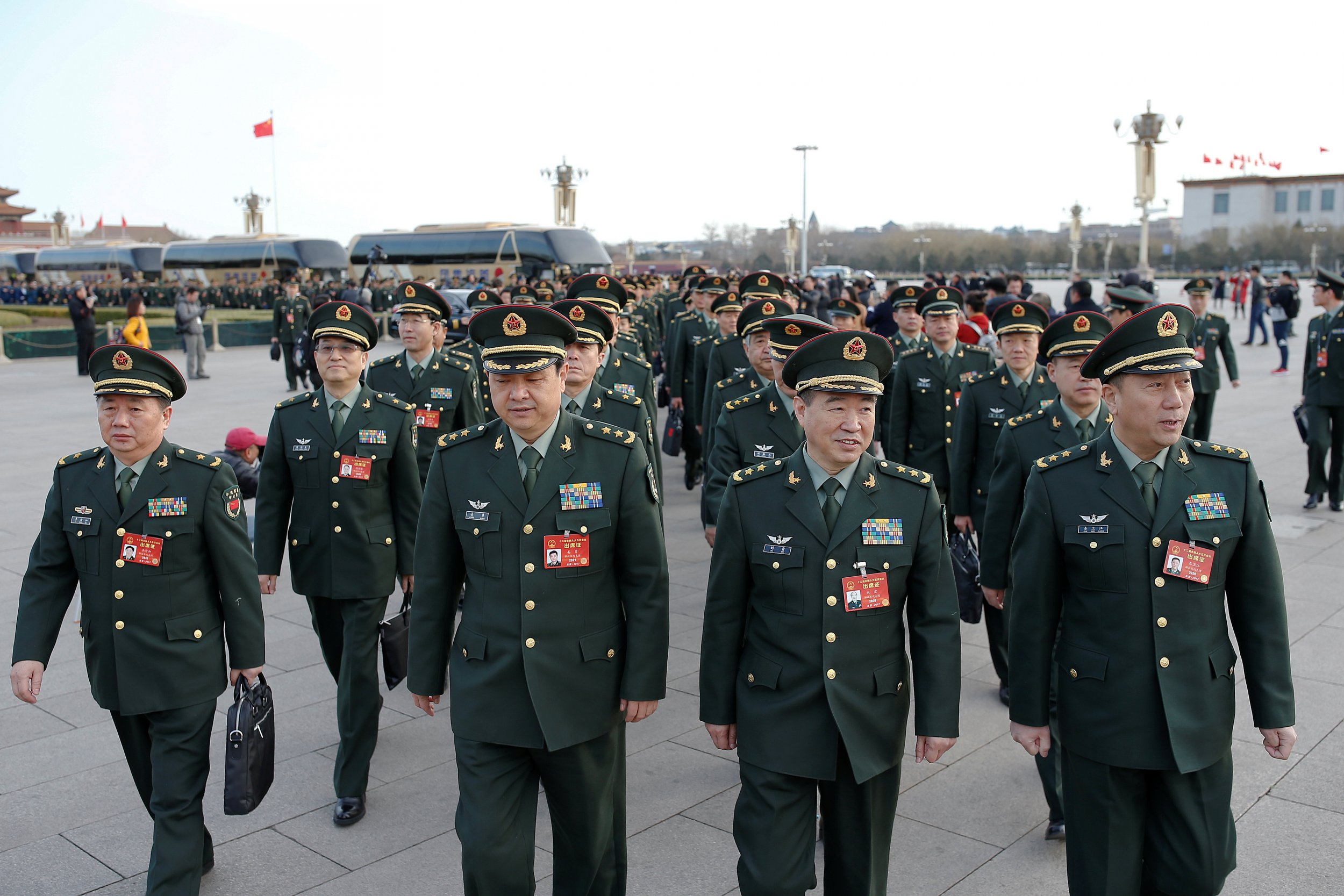 China wants to buy new high-tech weapons for its navy and air force, but to do that, it needs to lay off 300,000 troops. The Chinese Defense Ministry announced Thursday that Beijing's plan to reduce troop levels would be completed by the end of the year.
Ministry spokesman Wu Qian said there were "detailed arrangements" to ensure the layoffs would be carried out without delay, Reuters reported. "This year it will achieve its set aims on schedule," Wu told a regular monthly news briefing, without providing further details.
President Xi Jinping announced in 2015 that the People's Liberation Army needed to become leaner and more strategic. He said at the time the military was "loyally committed to its sacred duty of defending the security of the motherland and the peaceful life of the people, and loyally committed to the sacred duty of safeguarding world peace." But some soldiers pushed back against the reductions, slowing down the process. Veterans held demonstrations in Beijing in February demanding unpaid retirement benefits.
China is seeking to transform its military from a massive, land-based army of 2.3 million troops into a modern, high-tech force able to defend the homeland and interests overseas. China announced last year it was buying four advanced Su-35 fighters from Russia as part of $2 billion deal covering the purchase of 24 jets in three years. Beijing is already the world's second-biggest military spender, dropping $215 billion on defense in 2015, according to the Stockholm International Peace Research Institute.
The troop reduction was "presented as a gesture to peace, but is anything but," June Teufel Dreyer, a University of Miami political science professor who served on the United States-China Economic and Security Review Commission, told Bloomberg. "The more modern their weapons, the fewer personnel needed. Less money spent on personnel means more money for airplanes, submarines, frigates, missiles."