Chinese Military Plane Crashes Into City Leaving at Least 12 Dead: Report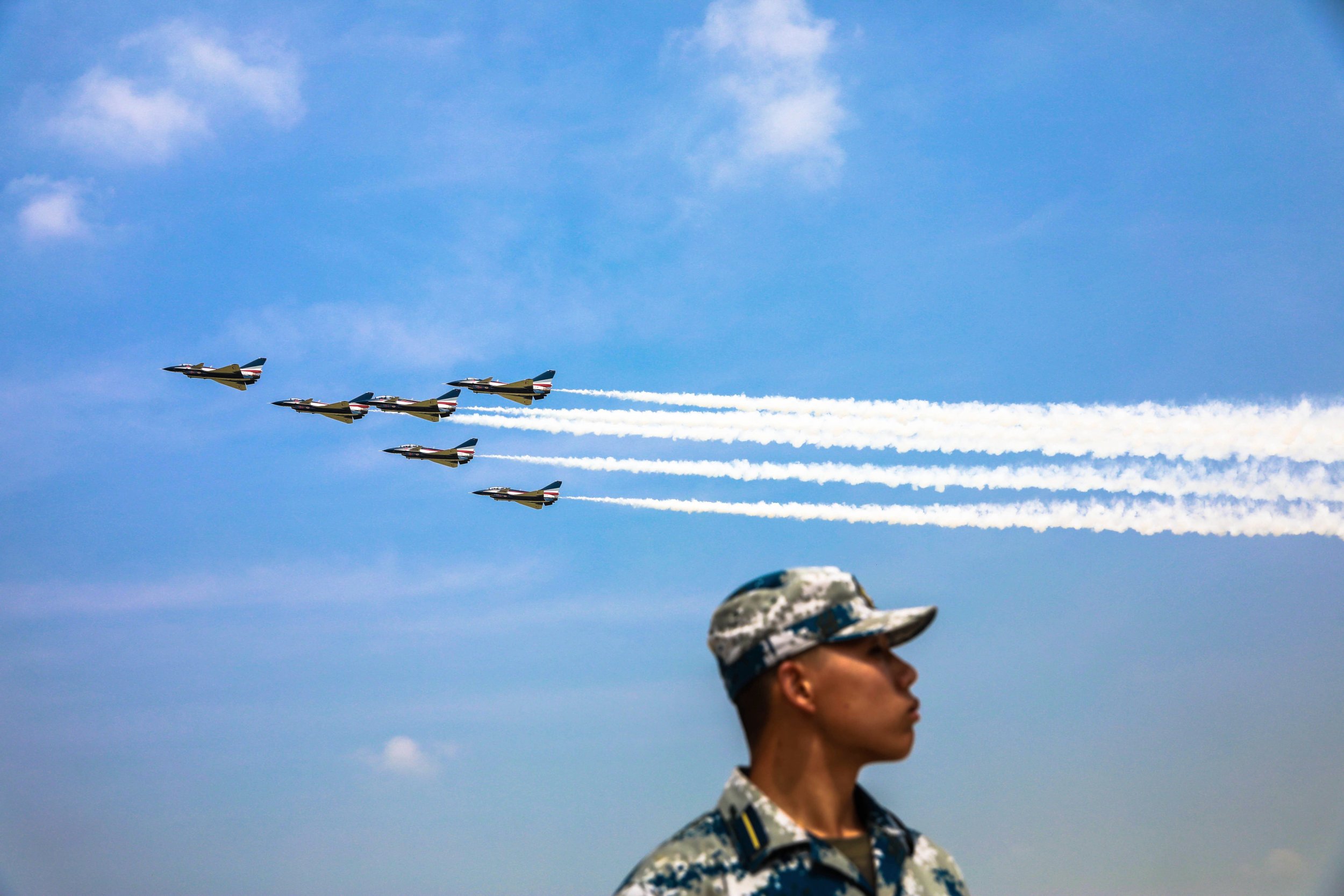 A People's Liberation Army (PLA) military plane crashed in southwest China's Guizhou province during a training session this week, leaving at least 12 crew members dead.
While the PLA air force did confirm that a Chinese military aircraft crashed during an exercise on Monday, it has not yet released details on the number of casualties or the type of plane that was involved.
Military sources close to the air force told South China Morning Post that at least a dozen people have been killed in the accident.
One of the sources, who requested anonymity, reportedly also confirmed that the aircraft was a new type of refueling plane modified from a Y-8 transport aircraft.
"There were about a dozen men and women on board, and none of them managed to escape when the plane went down," the source told South China Morning Post. "There are no ejection seats on those aircraft, so the pilots and crew members would have been relying on the parachute packs on board. But they wouldn't have had enough time to jump because the aircraft fell so fast."
A second source, who also requested anonymity, told the Post that the crash has damaged military morale and exposed the gap between the air force's ambitions and their "imperfect" technology.
"We must recognize that in China, there is a fatal gap between the air force's combat-ready training and its imperfect aircraft development," the second source said. "Both the Y-8 and J-15 have some problems, including the engines, aircraft design and modifications. But instead of carrying out more test flights, the pilots are pushed directly to fly the warplanes, even though they're imperfect because there is this political mission to 'build a combat-ready fighting force.'"
In recent months, the Chinese air force has intensified drills and training exercises. Last month the military ramped up "island encirclement patrols" near Taiwan that escalated invasion fears.
"The recent 'island encirclement' patrols are very unusual," Macau-based military observer Antony Wong Dong said in December. "The air force is conducting very practical and well-planned patrols near Taiwan to collect up-to-date military intelligence."
Watch the military aircraft crash below: