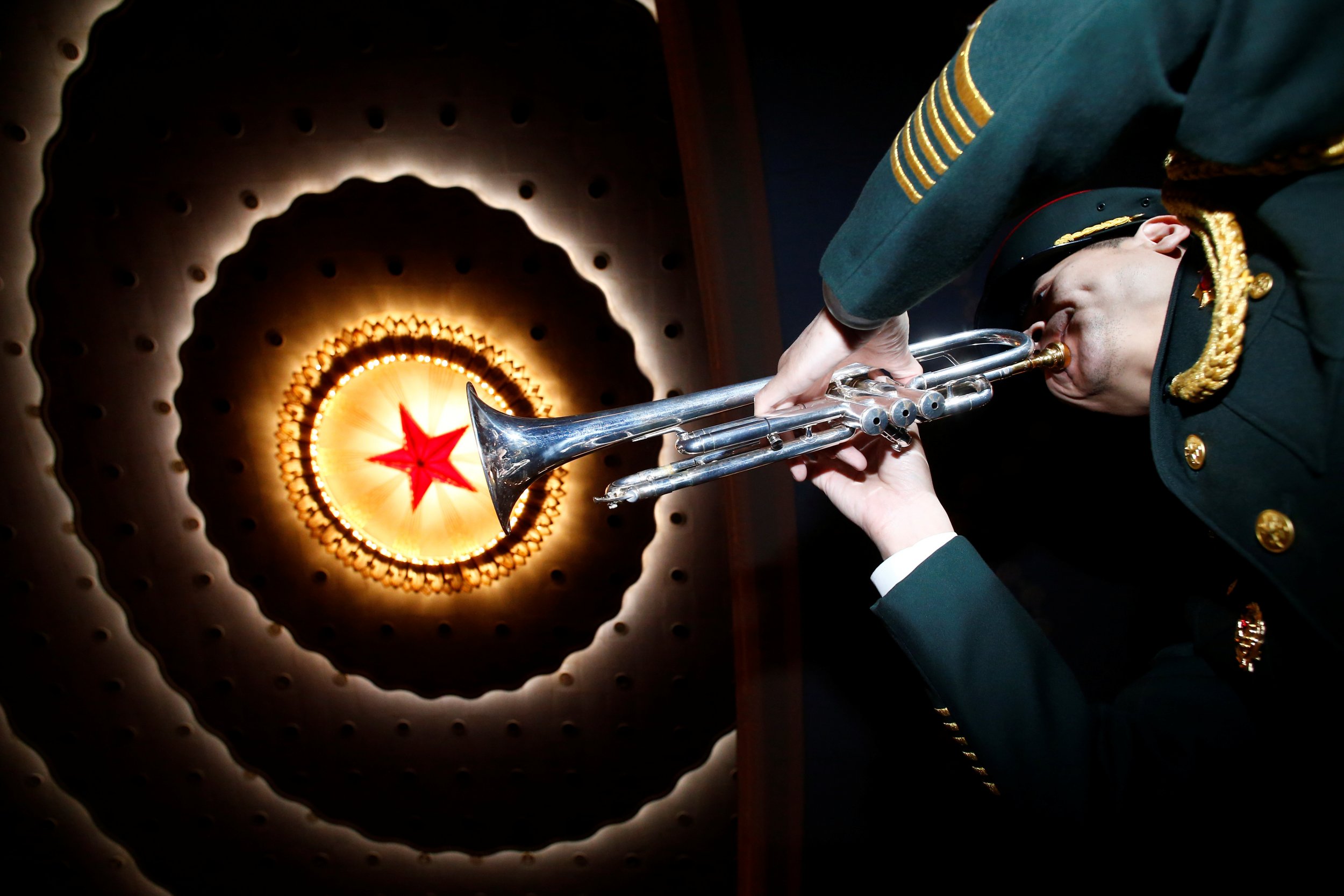 China's President Xi Jinping has announced the commencement of long-anticipated plans to restructure the nation's massive military into a more efficient and high-tech fighting force.
The reshuffle was decided by the Chinese Communist Party's Central Committee and Central Military Commission, both of which Xi heads. The plan would see the establishment of 84 units at the combined corps level. These units, headed by major generals or rear admirals, would fall under the five military area commands and 15 agencies that were already regrouped last year from seven military area commands and four military departments, respectively, Reuters reported Wednesday. The reforms would introduce a greater focus on electronic warfare and help the military transition into an "indestructible combat force" by 2020, Xi said, according to an article published Tuesday by China's official Xinhua News Agency.
Related: How the U.S., China, Japan and the Koreas Are Reacting to the Crisis in Asia
Since 2015, Xi has publicly strived to steer the Chinese military, which claims the world's largest standing army, into a more strategic force by cutting 300,000 personnel and shifting its tactical priorities for the modern era of warfare. One new area, the Strategic Support Force, would "provide command, control, communications, computers, intelligence, surveillance and reconnaissance support to commanders and will oversee space, cyber and electronic warfare activities," National Defense University's Institute for National Strategic Studies published in a report released last month.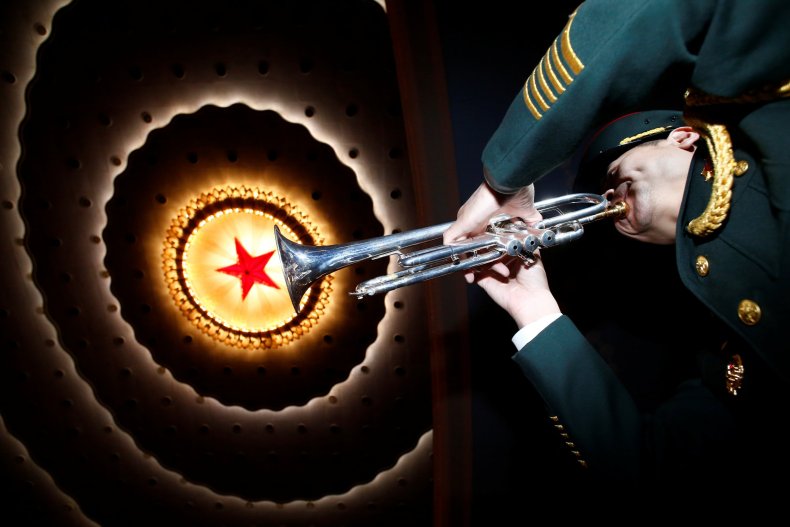 The report also detailed China's efforts to improve the joint operations capability of the four main branches of the People's Liberation Army: the army, navy, air force and rocket force. Once responsible for seven military regions—Shenyang, Beijing, Lanzhou, Jinan, Nanjing, Guangzhou and Chengdu—they have been reorganized into five theater commands in eastern, southern, western, northern and central China. The reforms also accompanied the previously announced "One Belt, One Road" policy that would devote Chinese military resources to securing the trade paths and economic highways of the historic Silk Road that extends across Asia toward Africa and Europe.
This week's reports of Chinese military reforms came amid media speculation that the nation's second aircraft carrier would soon set sail. China's Type 001A, which was thought to be named Shandong, would be the country's first domestically built aircraft carrier and may be launched as soon as Sunday, the anniversary of the navy's foundation. The country's first and only operational aircraft carrier, the Type 001 or Liaoning, was repurposed from an old Soviet Kuznetsov-class warship, according to The National Interest.
Beijing has been on high alert as tensions escalated significantly this past week on the Korean Peninsula between nuclear-armed, communist North Korea and the U.S., which backed Asia-Pacific allies South Korea and Japan. China has traditionally been North Korea's greatest ally, but Pyongyang's development of nuclear weapons and its pursuit of intercontinental ballistic missile technology in defiance of the U.N. Security Council has left Beijing increasingly frustrated. China's Foreign Minister Wang Yi pleaded Friday for calm in the region.
President Donald Trump, once a vocal critic of China, has asked for Beijing's support in handling North Korea, but also said he dispatched a naval "armada" toward the Korean Peninsula, sparking fears that the White House could authorize a preemptive strike as it did in Syria earlier this month. After conducting training in Australia, the U.S. Navy fleet was headed to the Western Pacific, according to Reuters.