A Chinese national living in Virginia has been sentenced to one year in federal prison for conspiring to defraud Apple out of $1 million.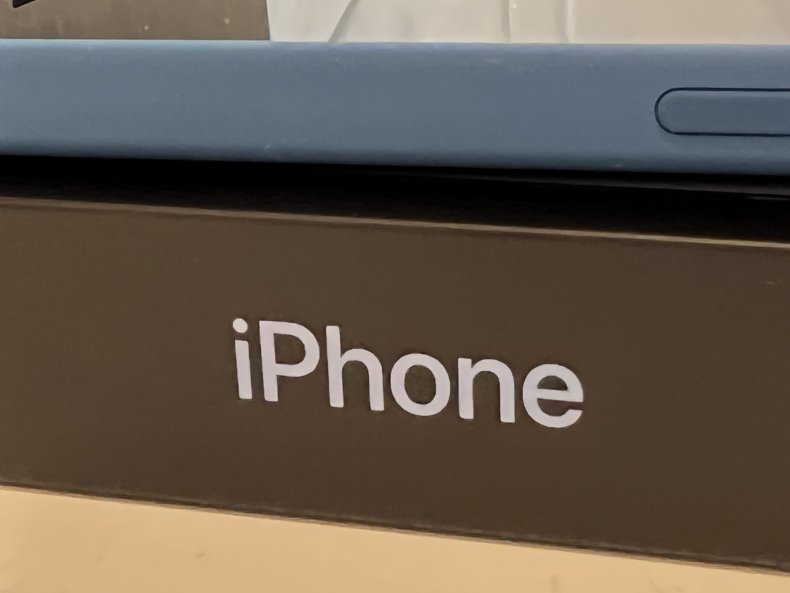 On Thursday, Teang Liu, 38, was sentenced to a year and a day in prison after he pleaded guilty to one count of conspiracy to commit mail fraud in February 2021, according to the Department of Justice (DOJ). The scheme, the department said, involved Apple's iPhone.
In announcing Liu's sentence, the department detailed the illegal procedure. Liu, Haiteng Wu—who recruited Liu—and Wu's wife, Jiahong Cai, would receive shipments of fake iPhones from Hong Kong, which contained International Mobile Equipment Identity and serial numbers that matched real iPhones.
One of the three involved in the unlawful enterprise would then take the fake phones to an Apple store and claim that their fraudulent devices were in fact real in order to obtain a replacement, a real iPhone from the tech giant. Once the real phones from Apple were in their possession, they would then be sent back overseas, to places like Hong Kong, the department stated.
The DOJ said this deceptive project went on for two years, from approximately June 2016 to June 2018. During that time, the three individuals were able to successfully con Apple out of nearly $1 million.
The department said they had every intention of continuing their plan, swindling Apple out of even more money. It also said that Liu's particular part of the enterprise involved commercial mail agency mailboxes. He opened a number of these mailboxes, a vast majority of them at UPS Stores, and would use fake ID cards to do so.
He also took the knock-offs to Apple and obtained the real phones, primarily in Florida and the Rocky Mountain area.
In addition to his prison sentence, Liu has been ordered to pay back nearly $580,000 in restitution. He will be on supervised release for one year after prison term, the department stated.
All three were taken into custody in late 2019. In May 2020, Liu, Wu and Cai pleaded guilty to conspiracy to commit mail fraud.
Wu, the department said, received his sentence in February 2021. He received time served, which amounted to about 26 months. Cai was actually removed from the country after spending about five months in a D.C. jail.
Liu came to the United States in 2011 and obtained a master's degree from George Washington University in 2014.
Newsweek reached out to the DOJ for comment, but did not hear back before publication.