Chinese New Year 2018 Animal: Year of the Dog Zodiac Sign, Meaning Explained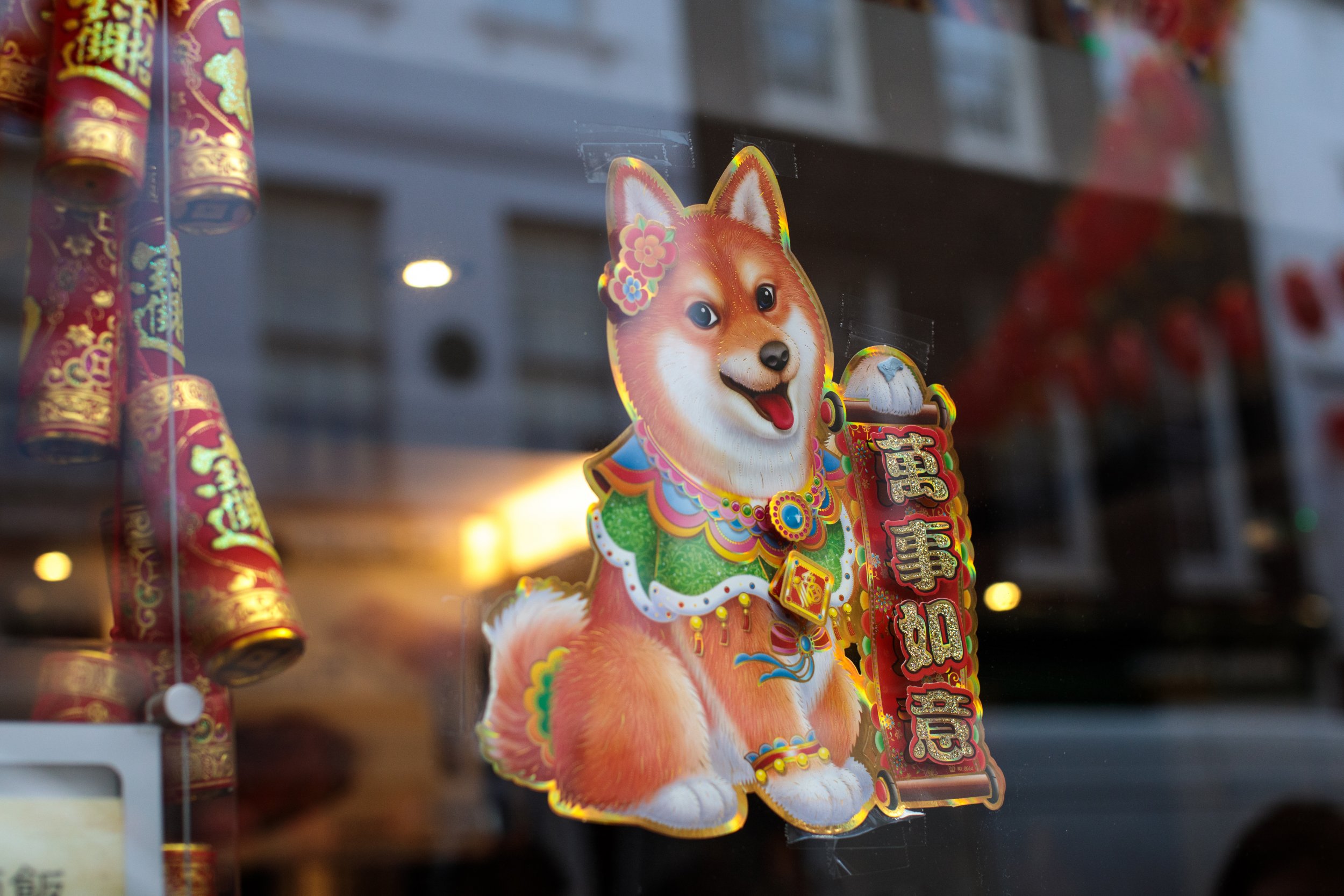 Chinese New Year 2018 on Friday, February 16, rings in the Year of the Dog, which is the 11th of a dozen zodiac animals in the Chinese calendar.
As one myth has it, the Jade Emperor decided to place animals in the order they arrived at his party. The monkey, rooster and dog were in another country helping a god defeat evil spirits, and afterward they headed to the emperor's party together. Since they arrived at the same time, the emperor decided to order them based on when they met the other country's god. The dog became 11th, after the rooster, whose year was 2017.
More-recent years of the dog prior to 2018 are 2006, 1994, 1982, 1970, 1958, 1946 and 1934.
In Asian astrology, a person's birth year and the zodiac animal it represents determines many personality traits.
"Each animal has different meanings, but we think people born in dog years are very sincere, they're very loyal to friends," Mei Li, the marketing manager of Chinese Community Center in Houston, previously told Newsweek.
The dog's most defining characteristic is loyalty. People who were born in a Year of the Dog supposedly never abandon their family, friends or work. They are just and honest people and popular in social circles.
"Everyone needs a dog friend for advice and help. They are also good at helping others find and fix their bad habits," the website ChineseNewYear2018.com states. "Despite how they act, they are worried and anxious inside. However, they will not let this stop them. Once they decide on something, no one can persuade them against it."
Chinese New Year is celebrated with public displays of the zodiac animal.
Late last year, a "Trump Dog" statue, with golden hair flipped near the front so it resembled U.S. President Donald Trump, was erected in a shopping mall in the city of Taiyuan, in northern China, according to China Plus News.
The Chinese Year of the Dog could be particularly noteworthy for Trump, who was born in the Year of the Dog. The anniversary of an individual birth sign is said to signal a year of good fortune.
Celebrations extend over two weeks from Chinese New Year's Day.