Chinese New Year 2019: Celebrating the Year of the Pig, in Pictures
More than a billion people across the world have started celebrating the Lunar New Year, welcoming in the Year of the Pig.
The occasion is marked with extravagant ceremonies across Asia, with smaller celebrations happening in all corners of the world, from fireworks, dragon costumes and red lanterns, to family reunions—and lots of dumplings.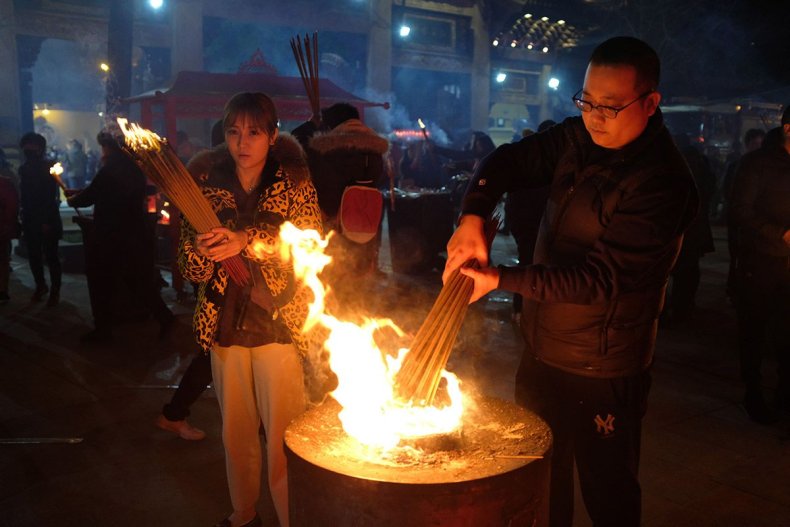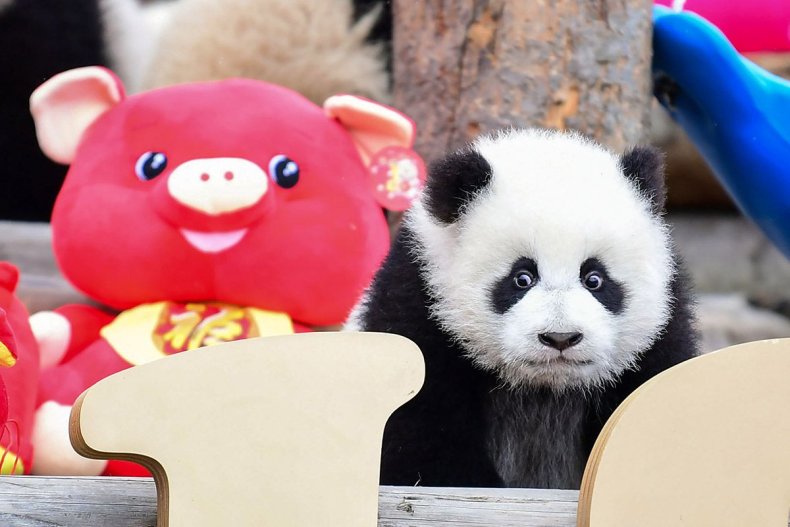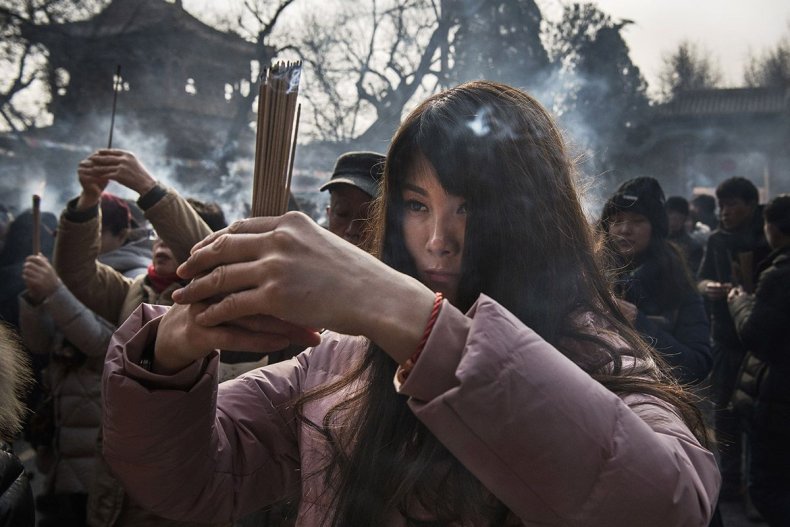 In China, where the Lunar New Year is the nation's most important holiday, millions of people return to their hometowns to see their families—an integral part of the tradition. This is often the only time students and migrant workers get to return home.
The week-long New Year holiday is surrounded by a 40-day travel frenzy known as "Chunyun," during which the total volume of journeys is almost three billion. It is the largest annual migration of people in the world. In 2015, 1,000 railway tickets were sold each second in the run-up to the event, according to the official Chinese New Year site.
Unlike most holidays in the West, such as Christmas or New Year's Eve, the date of the Lunar New Year is not fixed in the calendar and usually takes place any time between January 21 and February 20.
Although China has officially moved to the Gregorian calendar like the rest of the world, the lunar calendar is still used to calculate traditional holidays and sometimes even birthdays.
The celebrations last 15 days—making it China's longest holiday. Many families visit Temple Fairs in public parks to watch traditional performances such as dragon dances and Chinese opera.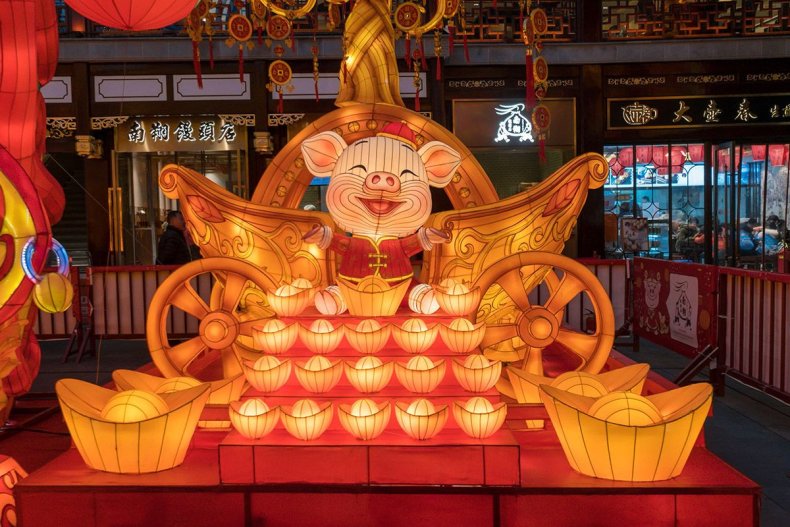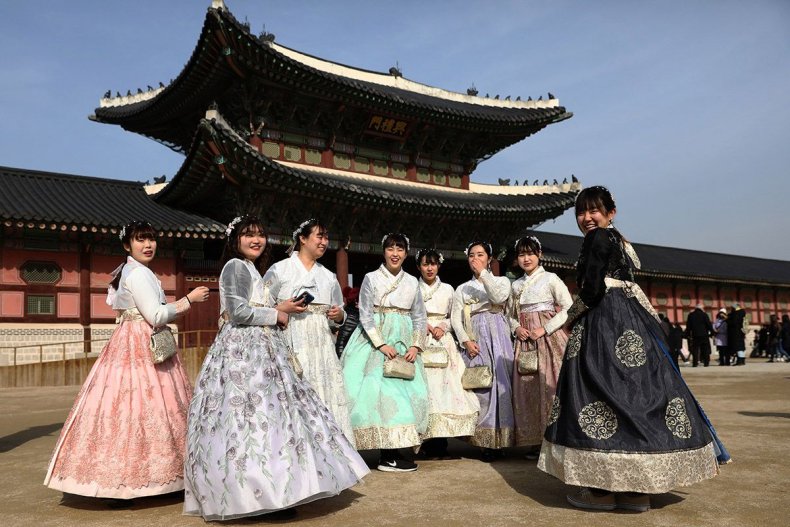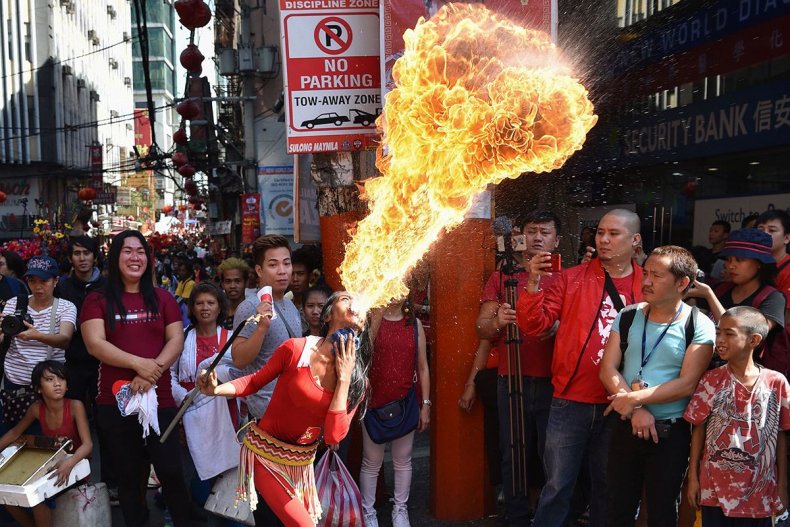 The pig is the last of the 12 Zodiac symbols associated with Chinese New Year. It symbolizes optimism, enthusiasm and a determination to work hard.
Here Newsweek presents photos of Lunar New Year celebrations in China, Vietnam, the Philippines, South Korea and across Asia.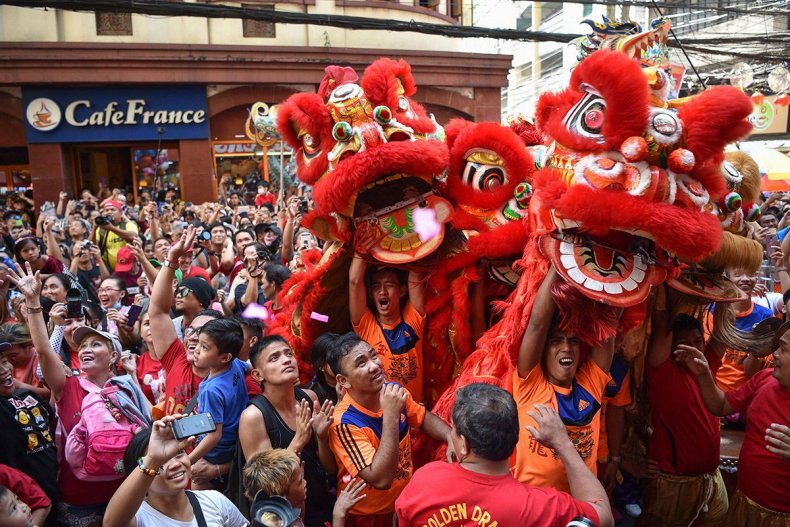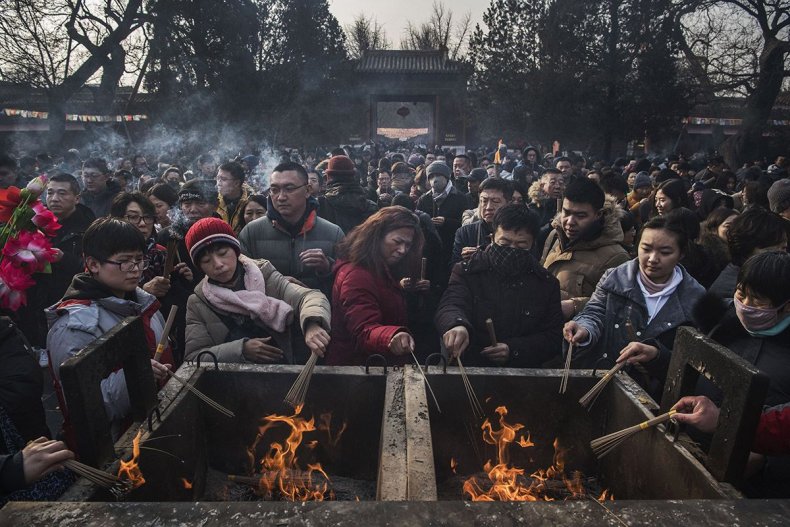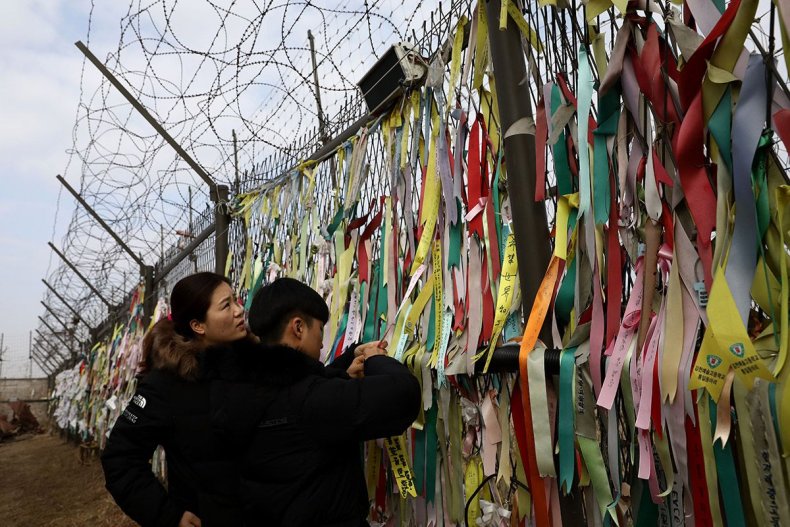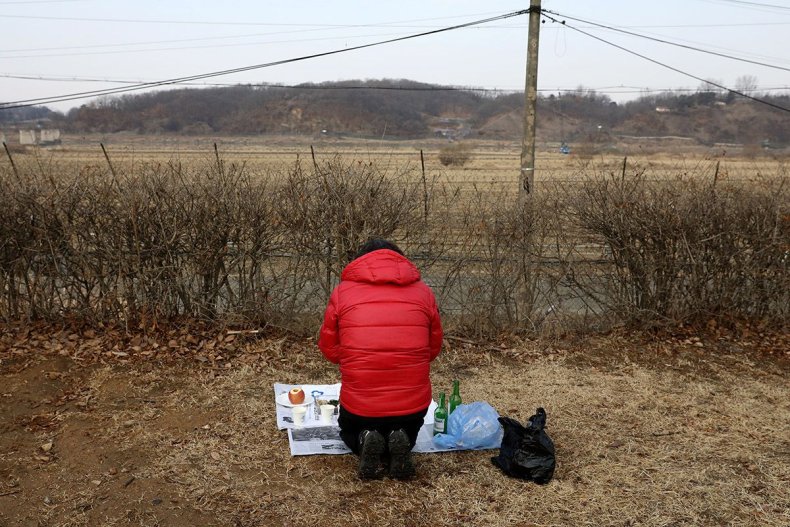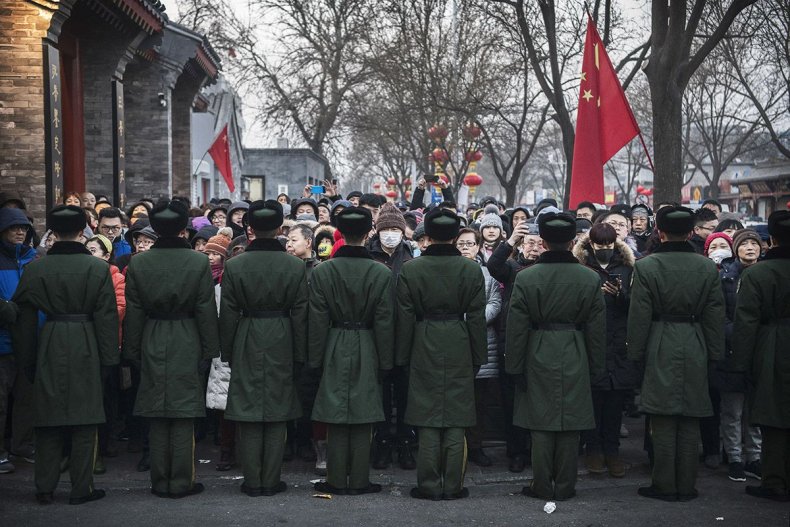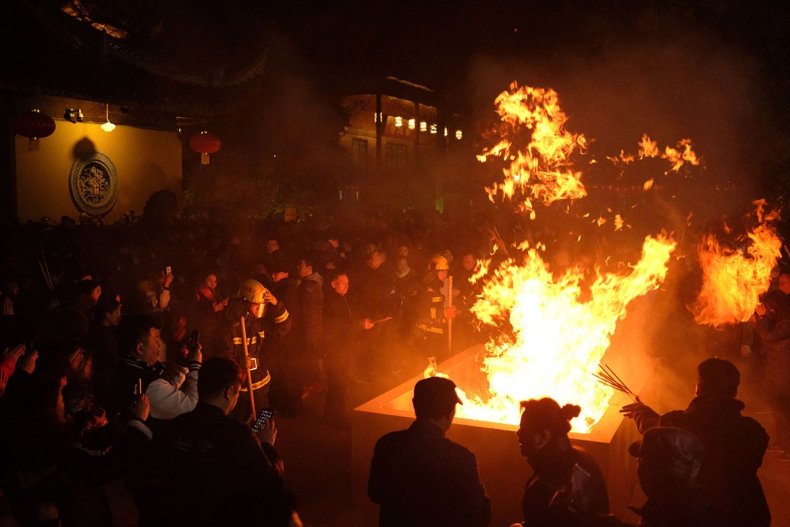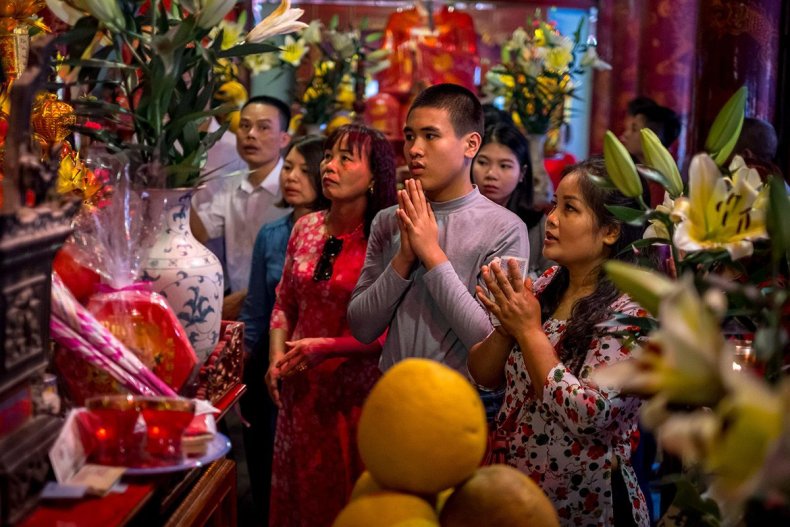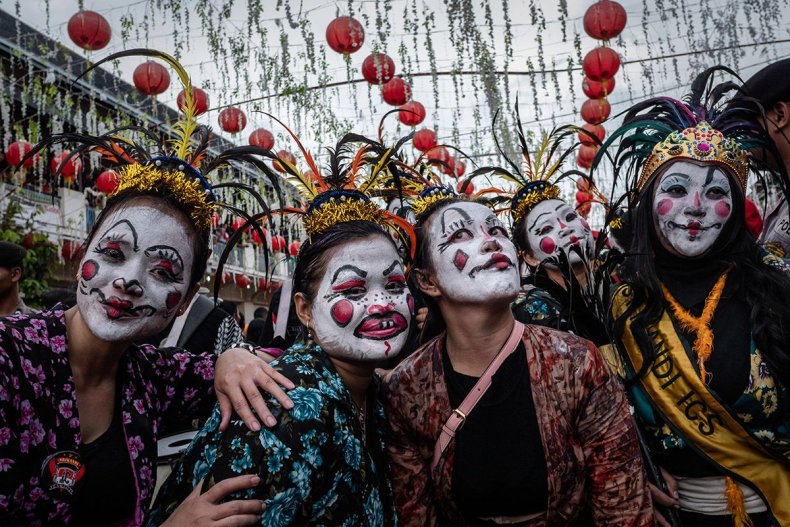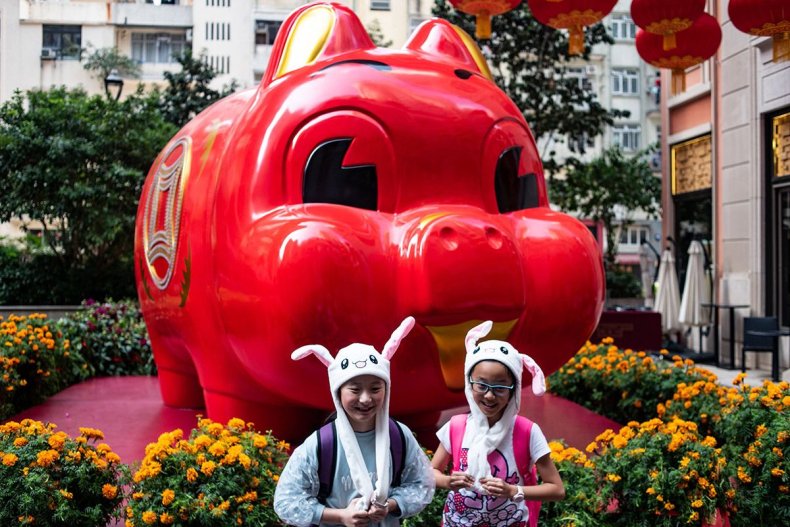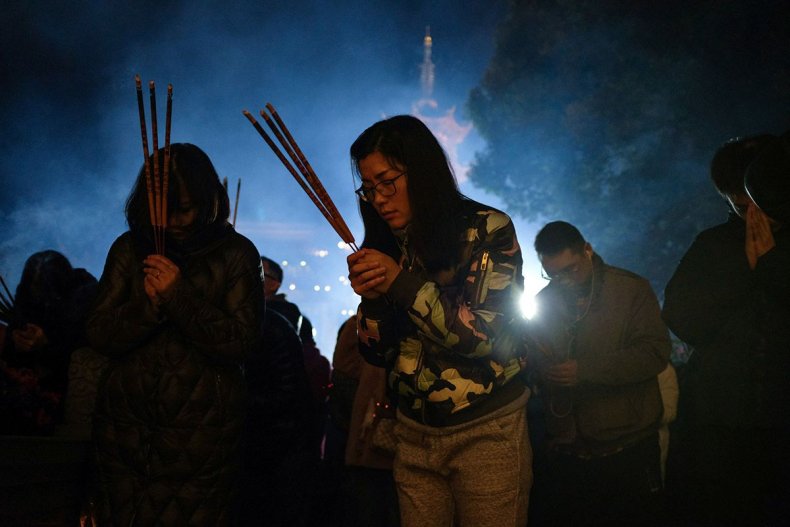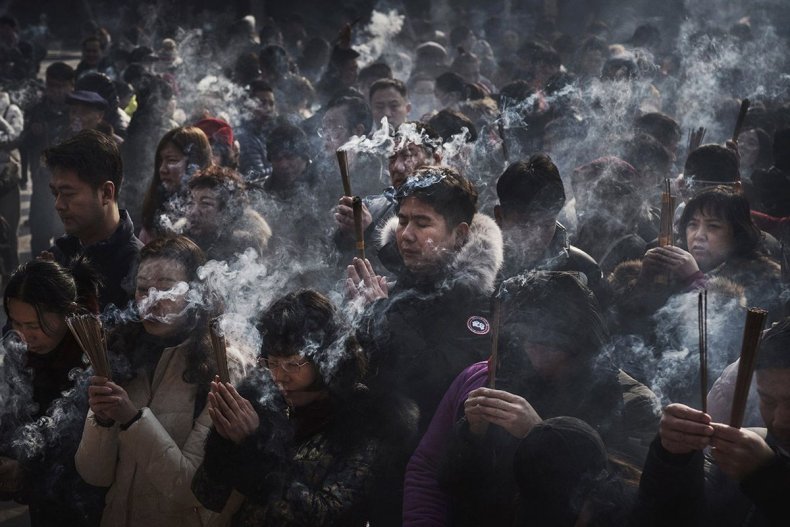 Chinese New Year 2019: Celebrating the Year of the Pig, in Pictures | World