Chinese New Year: 'World's Smallest Dog' Sculpture Fits On a Pencil Tip For Year Of The Dog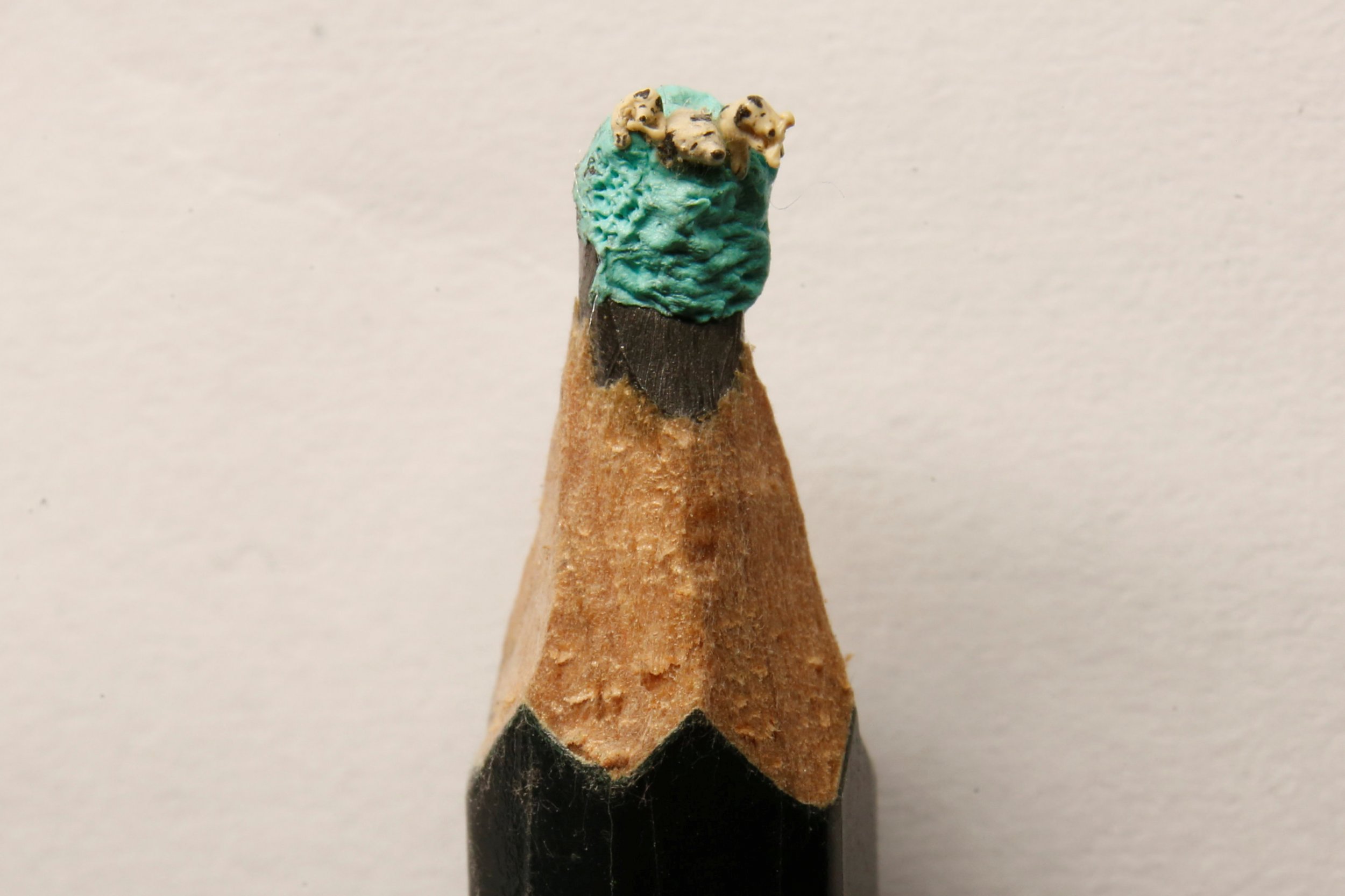 A Taiwanese artist has created what he believes is the world's smallest dog sculpture to celebrate the Chinese New Year. He has made three tiny pups measuring about 0.039 inches each—small enough to sit on the tip of a pencil.
The resin sculpture is intended to usher in the Year of the Dog, which begins on Friday, February 16.
Chen Forng-Shean has been creating tiny animal sculptures inspired by the Chinese zodiac calendar for over 20 years. In spite of this experience, the intricate figurines can still take a number of attempts to get right.
Forng-Shean told Reuters: "The difficulty in creating the dogs was that they [each] measure one millimetre, making it necessary to use a powerful magnifying glass, a pointy steel needle and a tiny knife to carve them. While carving their four legs and their heads, I often failed, there were more than 10 failed attempts. Those three are the ones that I was satisfied with."
The Chinese zodiac calendar cycles through 12 creatures, including a dragon, tiger and monkey. The Year of the Dog will run from Friday until February 4, 2019, when the Year of the Pig begins.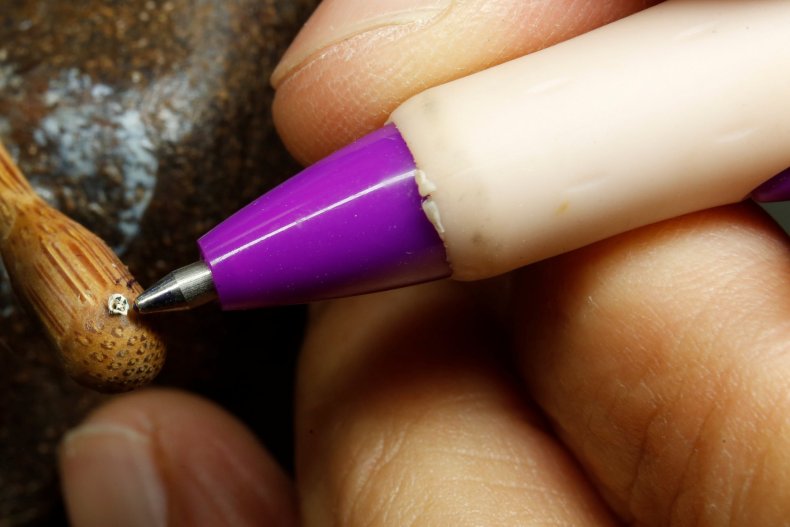 Babies born in the Year of the Dog are traditionally believed to be loyal and hard-working, but stubborn and sensitive. Famous dogs include Bill Clinton, George W Bush and current U.S. President Donald Trump.
Commenting on the motivation behind his tiny sculpture, Forng-Shean said: "The three dogs convey a feeling of reunion and harmony. The new year is upon us, they represent an auspicious symbol. I also hope that they can bring to peace and security to the Chinese speaking world. I think that these three dogs are the artwork that I am most proud of to date, because they represent a boundary in sculpting, as they [each] measure one millimetre."
Forng-Shean has carved in miniature for more than 35 years, creating around 200 tiny artworks.