A Chinese Olympian who was heard repeatedly swearing during a badminton match has attempted to explain the expletives as "bad pronunciation."
Chen Qingchen, 24, was shouting a slang term that loosely translates to "f***" in Mandarin throughout her women's doubles match against South Korea on Tuesday.
Chen was apparently swearing in frustration when she and teammate Jia Yifan, lost their first game in the competition.
During the second game, she yelled the expletive several more times at high-intensity moments, including when she and Jia scored points.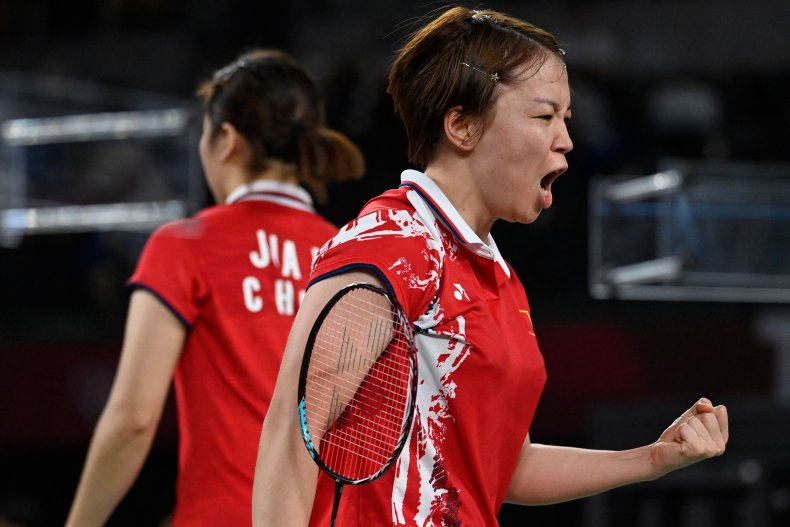 Chen, the world No 3 in women's badminton doubles, apologized for the outbursts in a statement released after the game.
"I was giving myself encouragement for scoring," she said. "I didn't expect that my bad pronunciation probably caused misunderstanding for everyone. I'm getting nervous. Thank you for your support. I will also adjust my pronunciation."
It remains unclear, however, what the badminton player had meant to say instead.
The Chinese pair defeated South Korea's Kim So-yeong and Kong Hee-yong on Tuesday and went on to win their quarter-final against Japan's Yuki Fukushima and Sayaka Hirota on Thursday.
Their semi-final is on Saturday—and will be a rematch against the South Koreans.
The International Olympic Committee doesn't have rules about swearing during matches. However, the Badminton World Federation's code of conduct states that athletes should not use words "commonly known and understood in any language to be profane or indecent and uttered clearly and loudly enough to be heard by the umpire or spectators."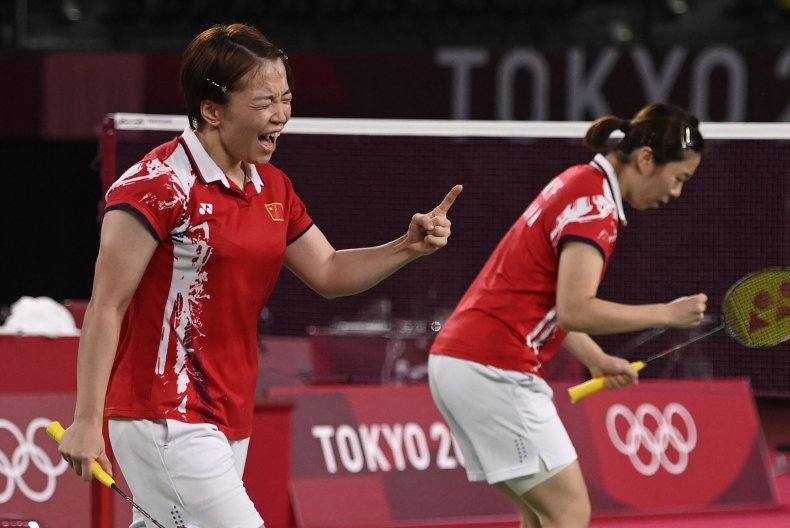 Many Chinese fans were unfazed by the uproar, however, and footage from the match has gone viral across social media. Clips of Chen swearing have been shared more than 100,000 times on Chinese microblogging site Weibo.
The Tokyo Games have not been entirely PG, with British swimmer Adam Peaty caught using the f-word during a live interview after his victory in the men's 100m breaststroke on Monday. A day later, Australian swimmer Kaylee McKeown did the same after winning the women's 100m breaststroke. She later apologized for the mishap.
According to some scientists, swearing makes us stronger and can increase physical performance.
Richard Stephens, a psychobiology researcher from Keele University in the U.K., found that uttering profanities increased physical performance by up to 8 percent and made participants more tolerant to pain, in a study released in 2017.
In earlier research, Stephens had found that swearing helps with pain management. "We did a study a number of years ago looking at why people swear when they hurt themselves and we found out it helps people cope with pain—they can cope with the pain for longer," he told Newsweek in 2017. "They showed raised heart rate, making us think the mechanism of the pain relief was to do with acute stress and the fight or flight response."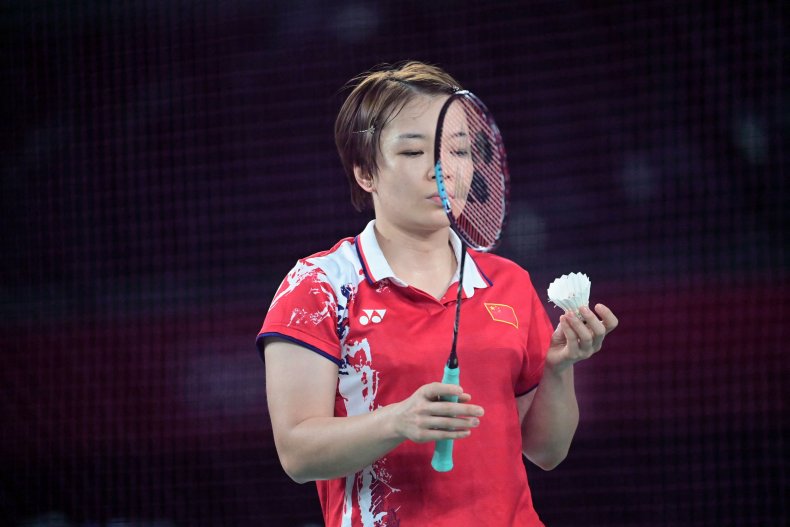 Uncommon Knowledge
Newsweek is committed to challenging conventional wisdom and finding connections in the search for common ground.
Newsweek is committed to challenging conventional wisdom and finding connections in the search for common ground.