Chinese Pianist Li Yundi Erased From TV After He's Arrested With Sex Worker
China's "Piano Prince" Li Yundi has been all but removed from a local TV show following his arrest for soliciting a sex worker.
Li, 39, and a 29-year-old sex worker have confessed to the illegal activity, the BBC quotes Beijing police as announcing. Li and the sex worker were apprehended after police received a tip-off from the public.
The Times of London has reported that Li has been ordered to spend 10 to 15 days in administrative detention, a punishment that requires no court hearing.
Following the arrest, Vice World News journalist Viola Zhou took to Twitter to share screenshots from an unnamed TV program, that showed the entire figure of one of the people onscreen blurred out.
Captioning the images, Zhou wrote: "Pianist accused of soliciting prostitute looks like this in the latest ep of hit Chinese reality show.. this kind of total erasure is happening so often that everyone finds it perfectly normal."
Li is currently appearing on the reality show Call Me By Fire, which follows 33 male celebrities who have been in the entertainment industry for over a decade as they compete to form a 17-member performance group.
According to The Times, Chinese network Mango TV removed the first seven episodes of the show.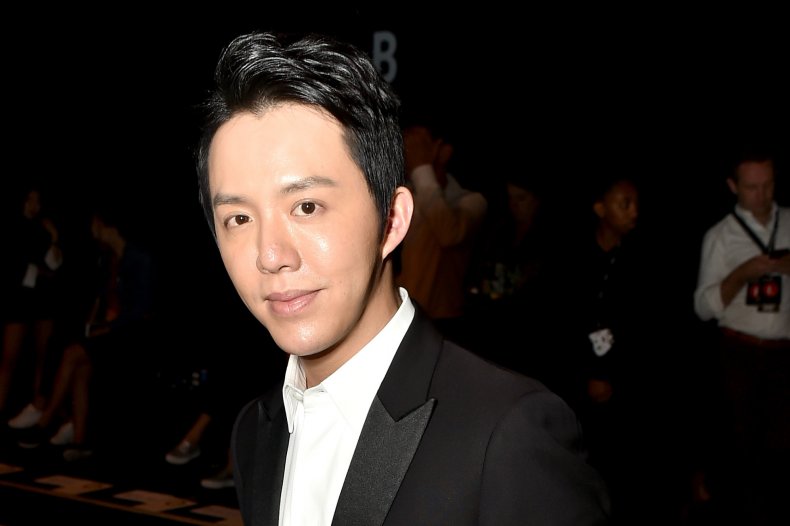 Following Li's arrest, the Chinese Musicians' Association stripped him of his membership, citing the "extremely vile social impact" of his crime.
Additionally, the China Association of Performing Arts advised members to boycott Li, sharing in a statement: "As a public figure, the act by Li Yundi showed that he had low awareness of the law and moral self-discipline.
"His act violated the law, was contrary to social morals and caused vile impact."
In 2000, Chongqing-born Li became the first Chinese person, and youngest pianist, to take the top prize at the International Chopin Piano Competition.
His career has taken him all over the world to perform, and he is a household name in the Chinese-speaking market.
The ruling Chinese Communist Party has been cracking down on the entertainment industry, demanding that celebrities promote socialist values and uphold high moral standards.
Chinese singer Song Dongye has complained on social media about his shows still being canceled five years after he spent 10 days in jail for drug use.
However, his complaints were dismissed in the overseas edition of the party newspaper the People's Daily.
A blog read, per The Times: "If a singer, after being banned for a period of time over offences such as drug use, can return to the stage, get admired by his fans and make a fortune, how will members of the public feel?
"Does that mean violating the law is a matter of no consequence and that you can return as a hero after several years of hibernation?"