China's Xi, Obama Vow Cooperation on Cyberattacks, Climate Change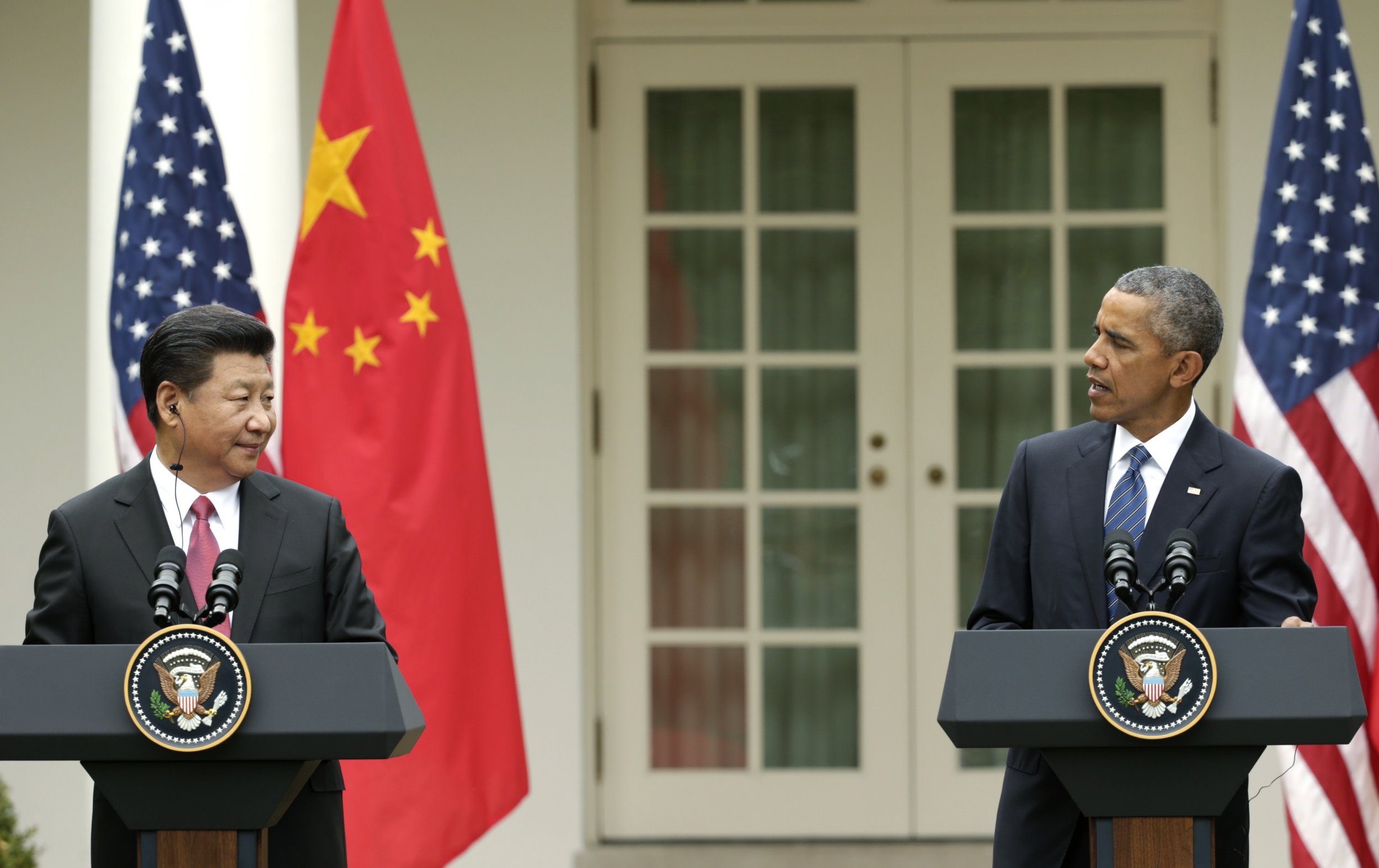 After a private meeting, President Obama said that the U.S. and China have agreed not to conduct or allow cybertheft of business and trade secrets.
President Obama repeatedly said that it was a candid discussion.
Obama met privately with Chinese President Xi Jinping Friday morning after a White House greeting ceremony. The world leaders announced a series of general agreements in an afternoon press conference. Obama said that the two sides agreed that "neither the U.S. nor the Chinese government will conduct, nor will support cybertheft" of intellectual property or trade secrets. Xi echoed his sentiment, pledging to set up and strengthen communication channels with the U.S. to discuss cyberattacks.
"Cooperation will benefit both sides," Xi said, claiming that China "strongly opposes and protests" illegal hacking. "We have broad common interests."
Xi repeatedly said that the two countries need to increase "cooperation" and "communication," but avoided specifics.
"We have made significant progress in agreeing to how our law enforcement and investigators are going to work together, how we're going to exchange information [and] how we're going to go after individuals or entities that are engaging in cybercrimes," Obama told reporters during a question-and-answer session.
"The question now is, Are words followed by actions?" the president added. "We will be watching carefully to make an assessment of whether progress has been made in this area."
"What we can guarantee is that we are not sponsoring these activities."
The two sides also announced their intent to cooperate on combating climate change ahead of an upcoming global summit in Paris on carbon emissions. On Thursday night The New York Times reported China's declaration of a new cap-and-trade program following a visit by Chinese officials to California, which has cap-and-trade laws.
Obama said that Chinese and American cooperation on climate change is "another major step toward the global agreement the rest of the world needs to reach [in Paris] in two months time." China and the U.S. are the world's two biggest carbon polluters, but the U.S. did not ratify the international Kyoto protocol on climate change. National cap-and-trade programs are politically contentious in the U.S. because of the perception that they would hamstring industry. In his remarks to Congress, Pope Francis urged national leaders to put aside their differences and cooperate in protecting the environment.
With rain and wind stirring under a cloudy sky, a slightly tense mood hung over the press conference, as the leaders acknowledged continuing disagreements between the two countries.
"We had a candid discussion about human rights," president Obama said. Xi demurred on naming any agreements the two sides had reached on Chinese crackdowns on freedom of the press and assembly as well as the Chinese government's treatment of Tibet and the Dalai Lama.
"We need to respect the rights of all countries to choose their own development path independently," Xi said.