A former top Chinese general, Fang Fenghui, is set to be prosecuted by China's military over charges of bribery as part of President Xi Jinping's broader campaign against corruption in his country's armed forces, ABC News reported Tuesday.
Fang, former chief of the Chinese People's Liberation Army's joint staff department, potentially faces life in prison and his reportedly likely to be convicted. The ex-military leader disappeared from public view around August, signifying his demise.
Since coming to power in 2012, Xi has sought to strengthen his position by going after military leaders. In China, the president is the leader of the military and Communist Party. By reorganizing the military, Xi seemingly hopes to strengthen his authority over both the ruling party and the armed forces.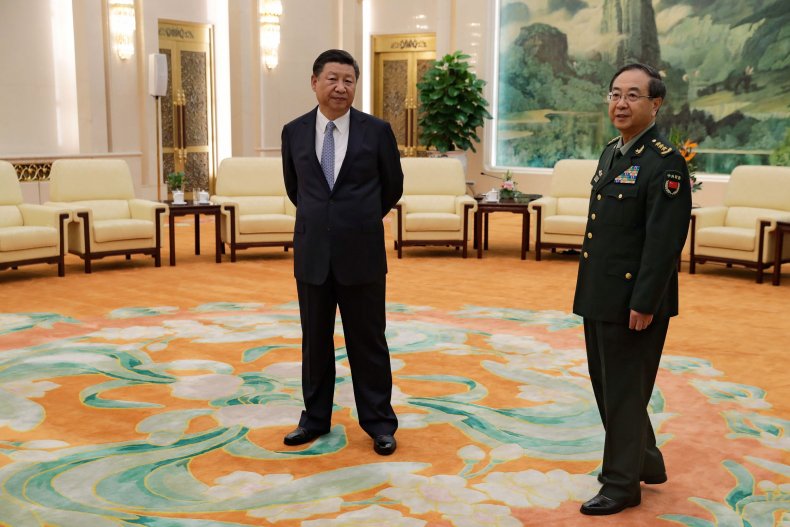 Tai Ming Cheung, a professor at the University of California, San Diego, who's an expert on China's armed forces, told The New York Times in October that Xi has taken greater "political control" of the military than almost any of his predecessors, perhaps even Mao Zedong.
Fang is hardly the first military leader to fall from grace as part of Xi's efforts. General Zhang Yang, who was one of the 11 men on the Central Military Commission that oversees the China's armed forces, killed himself in November while under investigation for bribery. Zhang was decried in Chinese media for his actions and painted as a traitorous coward. "In committing suicide to avoid punishment from the party and the country's laws, Zhang Yang's action was abominable," the People's Liberation Army Daily, the military's official newspaper, said at the time.
Xi is perhaps the most powerful leader China has had since Mao. In late October, Xi had a second five-year term confirmed by the Communist Party and he has no clear successor. At that time, Xi also had his name and political philosophy enshrined in the ruling party's constitution, a major sign of how powerful he's become.