Chinese President Xi Jinping Is Meeting India's Modi: Here's Why It's Important
Chinese President Xi Jinping is set to meet Indian Prime Minister Narendra Modi in the central Chinese city of Wuhan on Friday and Saturday, in an "informal" summit meeting that analysts have predicted will reset ties between the two nations.
In June last year, Indian forces attempted to prevent China from building a road in a part of the plateau claimed by Bhutan, which resulted in the two powers being locked in a tense standoff in the Doklam region. During the border crisis, Chinese state media published a series of articles threatening war and fueling fears of military clashes in the region. The dispute lasted over a month before, on August 28, both countries announced they had withdrawn all their troops from the site. Neither Beijing nor New Delhi confirmed how the crisis was resolved.
Just eight months later, the leaders of the world's two most populous countries are set to meet, with no aides, no set agenda and two days to discuss ways they can work together to take Sino-Indian ties to the next strategic level.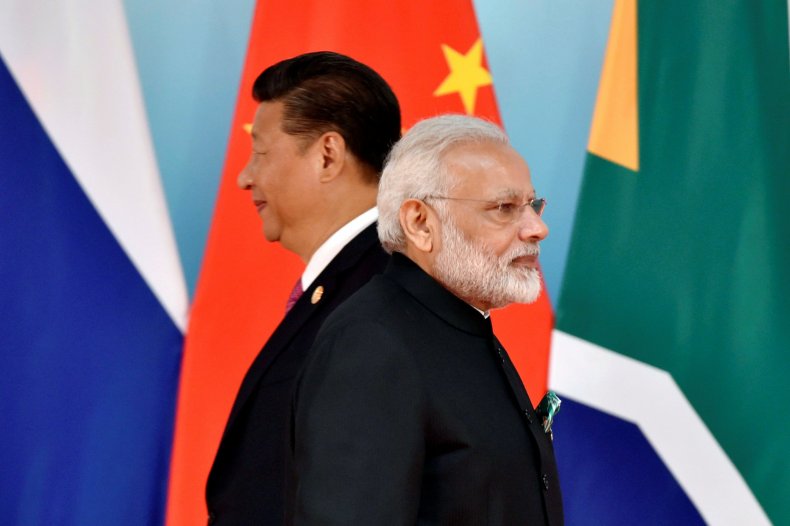 Although surprising, the meeting is not completely unexpected. Last September Xi and Modi's relationship began to repair during the 9th BRICS summit, held at Xiamen International Conference Center. Former South African President Jacob Zuma, Brazilian President Michael Temer and Russian President Vladimir Putin were also among the list of guests at the international relations conference, chaired by Xi. Since then, a wave of official visits to China by Indian officials, such as the foreign minister, defense minister and foreign secretary, further thawed ties.
On Monday, Subrahmanyam Jaishankar, India's former foreign secretary, told local news that the informal meeting shows a commitment of both leaders to improving their relationship.
"I think what is different about this particular summit would be that it is an informal summit, so the meeting will be in a very informal and casual environment," Jaishankar said. "The agenda would be open, they'll spend lot of time over two days and there'll be different kind of conversations, which would be much more personal and much more interactive in comparison with the formal meetings."
Lu Kang, a Chinese Foreign Ministry spokesperson, echoed Jaishankar's sentiment. "Our common interests far outweigh our divergences," he said.
Modi's motivations to stabilize relations with China are a lot more transparent than Xi's, although the meeting comes at a crucial time for both nations. The Indian PM, who has been in power since 2014, faces general elections next year. Despite having a substantial and loyal following, another military face-off with China could lose Modi voters he cannot afford. On the other side of the congress, Beijing is in the throes of escalating trade tensions with the U.S.
"Everything for Modi right now is about 2019," Manoj Joshi, a senior follow at the Observer Research Foundation in New Delhi, told the New York Times. "He needs stability. He doesn't want anything to make him look like he's not the 56-inch-chest guy."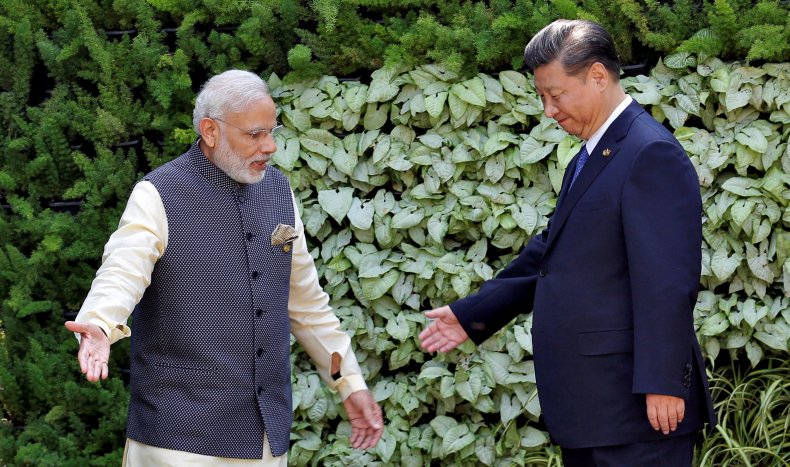 While most analysts agree that Modi needs Xi more than Xi needs Modi, that's not to say the meeting can't result in advantages for Beijing as well. For China's president, the Belt and Road Intiative (BRI) will undoubtedly be a topic of concern. Last year, India was the only country to reject Xi's ambitious plan, which focuses on cooperation between Eurasian countries.
Although its unlikely any binding decision will be made at the informal summit, both parties have enough incentive to rebuild ties. "At the informal summit, the two leaders will have heart-to-heart discussions on overarching issues and try to build mutual trust and consensus to resolve outstanding differences," Kong Xuanyou, China's Vice Foreign Minister, said.