Chinese 'Rooftopper' Films His Own Death During Skyscraper Stunt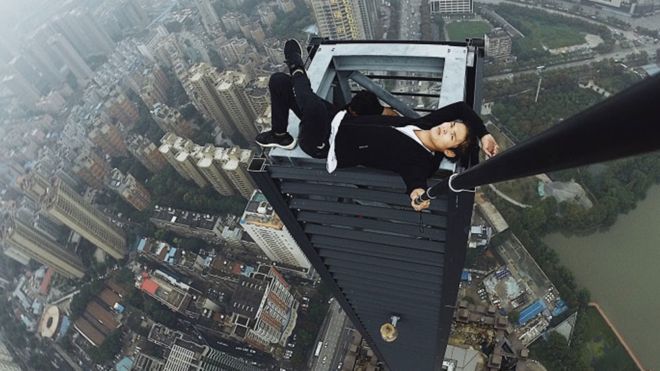 A famous Chinese "rooftopping" enthusiast unwittingly filmed his own death as he fell from a 62-story skyscraper during one of his trademark daredevil stunts.
Wu Yongning, 26, was performing pullups at the summit of the Huayuan Hua Center, one of the tallest buildings in Changsha, in central China, when he lost his grip and fell.
The incident was captured on a camera that Wu had carefully placed on another part of the building to record himself.
Wu had amassed thousands of followers on Weibo, a popular Chinese social media site, after posting dramatic short videos showing himself perched atop tall buildings without the use of safety equipment. The challenge he was participating in at the time of his death came with $15,000 in prize money, according to the Xiaoxiang Morning Herald, although the paper did not provide further details on the identity of the sponsor or the nature of the competition.
Get your unlimited Newsweek trial >
Wu died on November 8, but his death was only confirmed in a social media post by his girlfriend, Jin Jin, a month later, after fans became concerned that no videos had been posted to his channel for a month.
Local police investigating the case described it as an accident and have ruled out foul play.
Last Friday, Jin Jin wrote online: "Today is December 8th. It makes me think of November 8th, the day you left us and left this world."
Jin Jin told The Beijing News that Wu was due to ask her parents' permission to marry her two days after the stunt. His step-uncle corroborated, telling the South China Morning Post, "He planned to propose to his girlfriend [the day after the challenge]. He needed the money for the wedding, and for medical treatment for his ailing mother."
Get your unlimited Newsweek trial >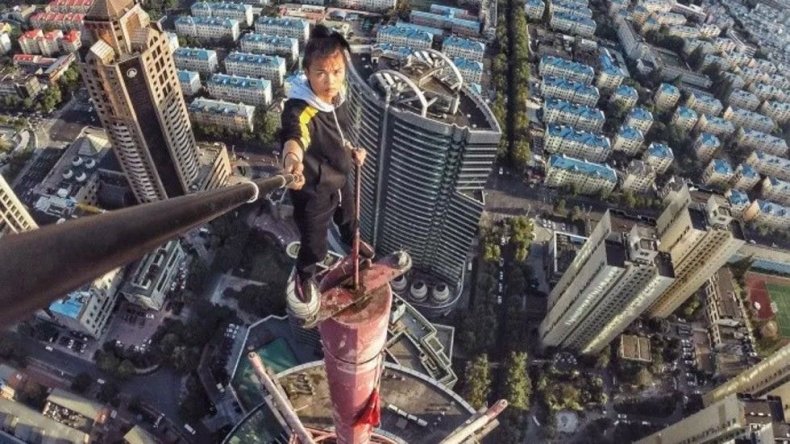 Wu was famous for fearlessly scaling high-rise buildings without any safety equipment, relying only on his "martial arts training and careful planning," according to one of his Weibo posts. More than 300 videos of him tiptoeing along skyscraper ledges or doing pullups as he hung from the sides of tall buildings have been widely shared by his fans.
Rooftopping, or "buildering," is the practice of accessing rooftops to take skyline photography or perform stunts. The performer often live-streams the footage or posts it to social media. The trend has spiked in popularity all across the world in recent years, and despite safety concerns, many climbers insist that the use of safety equipment detracts from the experience.
Chinese 'Rooftopper' Films His Own Death During Skyscraper Stunt | World