A Chinese State Media Anchor Will Debate Fox Business Network Host on U.S.-China Trade War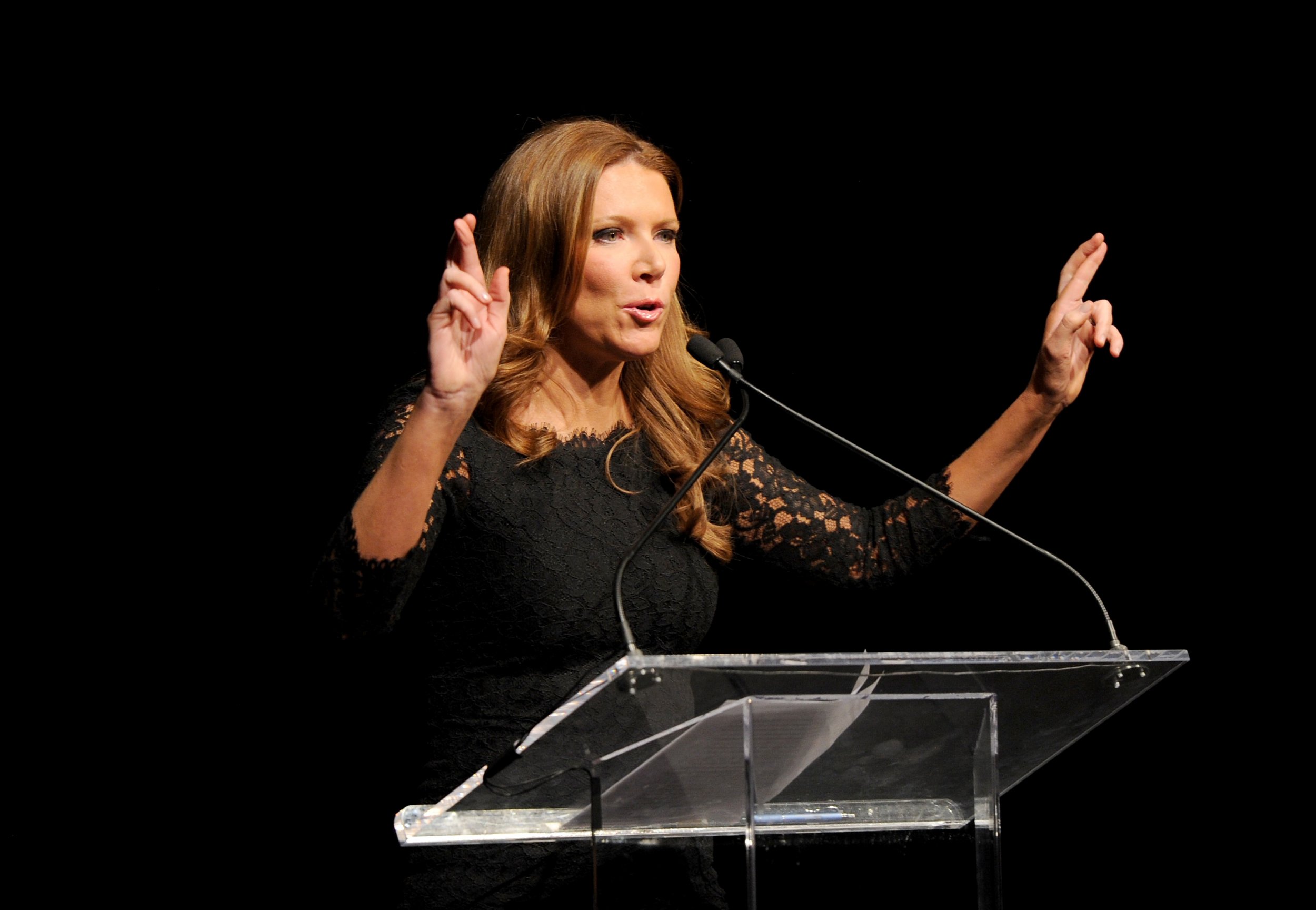 A Chinese state media anchor is set to debate a Fox Business Network (FBN) host this week on the U.S.-China trade war amid escalating tensions between the two nations.
FBN's Trish Regan and China Global Television Network's (CGTN) Liu Xin are facing off live on Wednesday evening on Trish Regan Primetime, to argue for their respective countries on tariffs and technology after weeks of back-and-forth jabs on television and social media.
Although most Americans may not be aware of the upcoming debate, many Chinese citizens appear to be eagerly anticipating the rare event. On Weibo, Beijing's equivalent of Twitter and Facebook, posts containing hashtags referencing the debate has been viewed more than 100 million times with some reshared by tens of thousands of people.
Regan and Liu butted heads earlier this month after the FBN host declared that Beijing stealing $600 billion worth of technological advancements forced the Trump administration to implement U.S. tariffs. Following the segment, Liu, a leading anchor at the top English-language channel of China's state television, downplayed Regan's points as "all emotion" with "little substance" during her own show, The Point With Liu Xin.
"Hey #China State TV - let's have an HONEST debate on #trade. You accuse me of being 'emotional' and not knowing my facts - wrong! You name the time and place, and I'll be there! #TrishRegan," the Fox Business host tweeted after Liu's comments aired.
Shortly after, Liu accepted Regan's offer, tweeting: "I hear you. Will get back to you very soon. But I don't want to play any mud throwing game, if that's what you prepare to do."
While the Western world views Liu as an unapologetic champion of China's agenda, many mainland citizens regard her as a national heroine defending her country from hostile foreign influences. Liu, whose husband is Turkish-German and children are both Western-educated, has previously spoken about how interactions with her family have taught her to persuade foreign minds to adopt Chinese ideologies through reasoning rather than aggression.
"You should speak with the warmth and elegance of a woman, and even a little gentleness," she said in 2017. "Use a bit of humor, bring out the facts and reasons, and try to win them over."
Chinese state media has increasingly been advocating for Beijing's policies under President Xi Jinping, who has publicly urged the country's reporters to sell China's story better to the outside world. CGTN launched in 2016 during Beijing's expanding propaganda push. Liu joined the network in 2017.