Chinese State Media Suggests President Trump Is a 'Fool'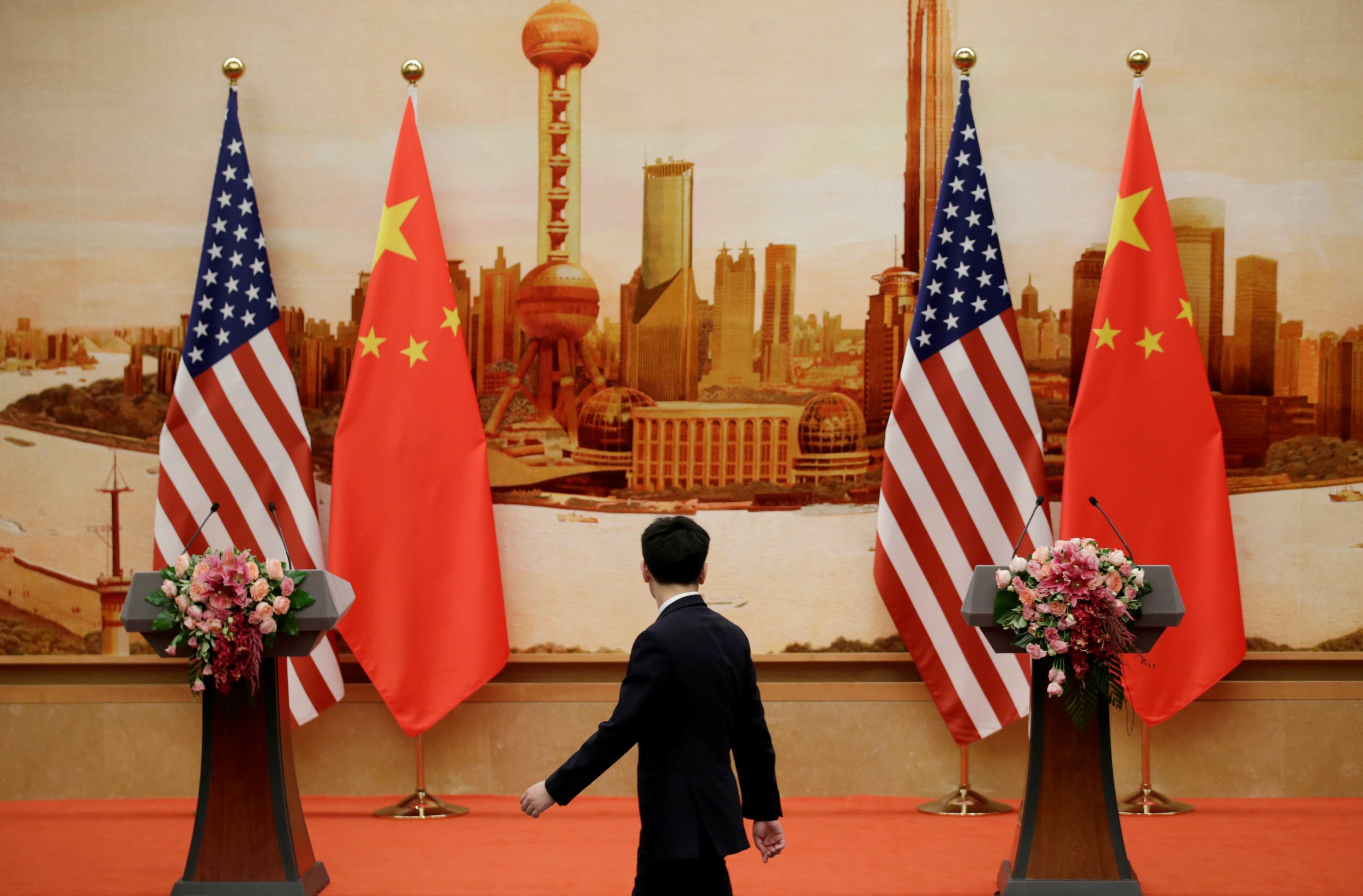 China's state news agency mocked President Donald Trump this week as tensions between Beijing and Washington mounted amid fears of an escalating trade war.
Trump announced Friday plans to impose 25 percent tariffs on $50 billion worth of Chinese products in retaliation for what he described as China's intellectual copyright theft. Washington warned it would go further if Beijing reacted harshly to its decision. Trump said the tariffs were "essential to preventing further unfair transfers of American technology and intellectual property to China, which will protect American jobs."
China, in return, said it would impose an additional 25 percent tariff on certain U.S. products worth $50 billion. The dueling announcements sent stock markets tumbling. The tariffs will hit products including aircraft tires and commercial dishwashers.
Unsurprisingly, China was not happy about the tariffs, the BBC reported.
"Following the path of expanding and opening up is China's best response to the trade dispute between China and the United States, and is also the responsibility that major countries should have to the world," said an editorial in Xinhua news agency.
"The wise man builds bridges, the fool builds walls," it commented. "With economic globalization there are no secluded and isolated islands. No country can lightly build fences to stop the tides of history."
The unflattering words didn't end there, the New York Times noted. Official Communist Party newspaper the People's Daily said Trump's administration had an "obsession with playing the disgraceful role of global economic disruptor."
"From the time of its first trade provocations until now, capricious behavior has become the norm from America. It not only wears away and squanders the country's reputation, but it also allows China to see more clearly the face of the Trump administration, one that is rude, unreasonable, selfish and headstrong," an editorial read.
Meanwhile, the English-language China Daily said it wasn't sure Trump would follow through, given his penchant for sweeping threats. "Given the frequent flip-flopping of the Donald Trump administration, it is still too early to conclude that a trade war will start," it said.