Chinese State Media Warns U.S. 'Playing Tricks' in Taiwan Could End in 'Extreme Conflict'
A Communist Party newspaper has warned the U.S. against "playing tricks" with Taiwan, vowing that Beijing could reunify by force if foreign countries escalate the situation.
In an op-ed on Monday, China's state-owned Global Times said, "Once the situation in the Taiwan Straits gets out of control and the mainland is determined to realize reunification by force, we will definitely be fully prepared to deal with possible intervention by US forces."
"Even if the US openly declares that it will use force in the Taiwan Straits, the Chinese mainland will never waver in its will to safeguard its sovereignty and territorial integrity," it continued.
The Global Times then urged the U.S. to reconsider its plans to "crush the will of the mainland by playing tricks."
"As the situation in the Straits has deteriorated, the risk of a full-scale war in the Straits due to accidental minor incidents is increasing," the publication wrote. "We believe that our will to deal with extreme conflicts in the Straits is far greater than that of the US."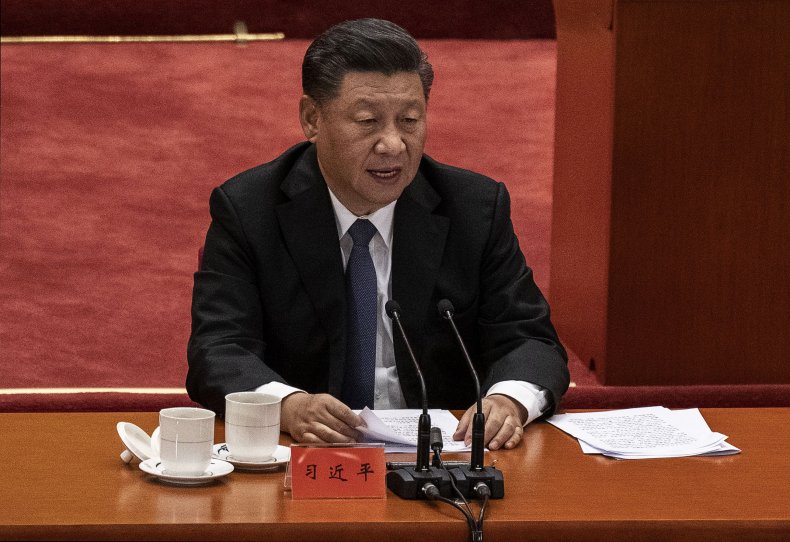 Taiwan became a self-ruled island in 1949, when Mao Zedong's nationalist enemies fled there when he declared the founding of Communist China.
Chinese communist leaders have sought to regain control of the region—which they view as a wayward province—and have never renounced the use of force to bring it back under Beijing control. Taipei is proudly democratic and has strongly rejected the notion that it is run by the mainland.
U.S. overtures toward Taiwan have further escalated tension between Beijing and Taipei.
China's warning comes after U.S. Secretary of State Antony Blinken expressed concern about the "aggressive actions by the government in Beijing, directed at Taiwan" amid escalating tensions in the region.
"We have a serious commitment to peace and security in the western Pacific and in that context, it would be a serious mistake for anyone to try to change that status quo by force," Blinken warned Beijing in a Sunday interview on NBC's Meet the Press.
On Tuesday, Chinese Foreign Ministry spokesperson Zhao Lijian warned the U.S. "not to play with fire on the Taiwan issue, immediately stop any form of U.S.-Taiwan official contacts, cautiously and appropriately handle the matter."
Taiwan said that China sent 25 warplanes including fighter jets into the region's air defense identification zone (ADIZ) on Monday, according to Reuters. One day later, Beijing sent an anti-submarine warfare aircraft and four J-16 fighter jets.
Newsweek reached out to the State Department for comment.