Chinese Stocks Plunge Further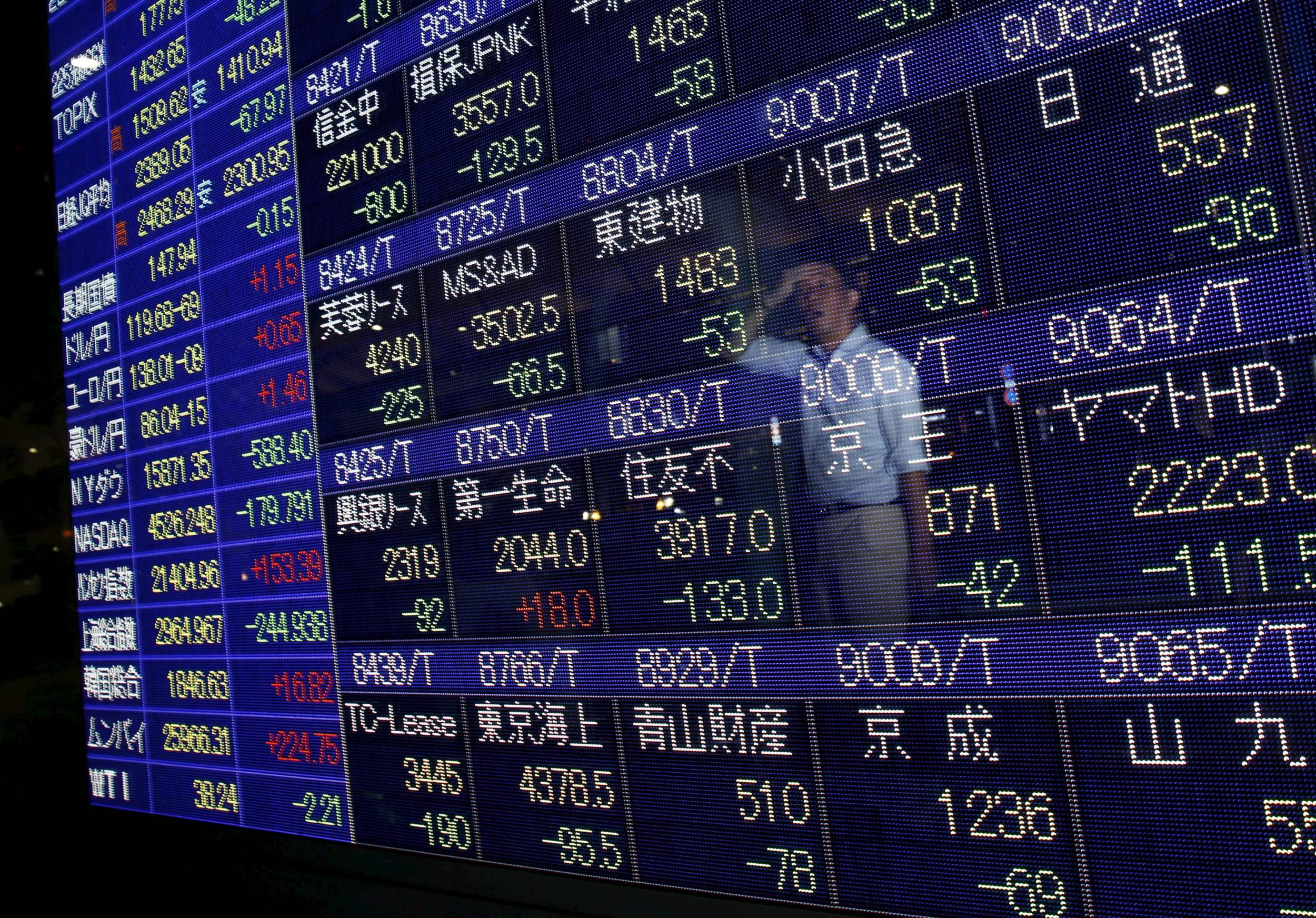 China's Black Monday rolled into Tuesday as the Shanghai stock market crashed to its lowest level since December. However, analysts say prophecies of another global financial crisis are premature.
Panicked investors continued to sell off Chinese shares as the Shanghai Composite Index—China's main stock exchange—fell by 7.6 percent on Tuesday, plummeting through a key support level of 3,000 points. China's major indices have now lost around 20 percent in August and are heading for their worst monthly performance in six years, according to Reuters.
The fall came after the Shanghai index lost 8.5 percent on Monday in the biggest one-day fall since the height of the global financial crisis in 2007. Tokyo's Nikkei index also closed 4 percent lower on Tuesday.
However, European markets showed signs of rebounding after dramatic falls on Monday. In morning trading on Tuesday, London's FTSE 100 index gained almost 2 percent, with French and German markets both rallying by more than 3 percent, according to the BBC. The effects of China's plunge had wiped 4.6 percent off the FTSE on Monday, with France's CAC40 losing 5.5 percent and Germany's Dax suffering losses of 4.96 percent.
Newsweek subscription offers >
Plunging Chinese stock markets have heightened fears of an economic slowdown in the country, which is the world's second-largest economy and second-largest importer of goods and services, behind the U.S. on both counts. China recently devalued its currency, the renminbi or yuan, in a move which was interpreted by analysts as attempting to boost exports and potentially sparking a global currency war. Beijing has also endured a spate of weak data recently, with exports falling by more than 8 percent in July, slowing industrial production and stagnating fixed asset investment. China has a debt bubble of $27 trillion and has spent an estimated $300 billion in a failed bid to halt the stock market slide, raising fears among investors that policymakers in Beijing do not know how to handle the current slowdown.
Gabriel Stein, director of asset management services at global economics think-tank Oxford Economics, says that the slide in Chinese stocks indicates that Beijing is currently incapable of propping up the market. However, he adds that while China's economic situation poses a significant threat to the rest of the world, the rallying of European markets on Tuesday morning indicates that global markets are in a significantly better position to deal with the problem than during the last financial crisis.
"The weakness in China is the greatest threat to the world economy this year, but the rest of the world is in considerably better shape. So the question becomes how important is China to the rest of the world? The answer is of course, it is of great importance, but we're not seeing 2008 all over again," says Stein.
Concerns over the state of China's economy have been compounded by the view that official data is unreliable and economic policy-making opaque in Beijing. Many analysts doubt that China grew at 7 percent during the second quarter of this year as claimed by official figures, according to The Wall Street Journal, with some suggesting the rate of growth was as little as 3.5 percent.
Newsweek subscription offers >
However, according to Julian Evans-Pritchard, China economist for Capital Economics based in Singapore, concerns about the state of the Chinese economy have been largely overstated. "If you look at a lot of leading indicators on China, things like credit growth and fiscal policy stance, a lot of them are actually pointing towards a recovery in economic activity," says Evans-Pritchard. "I'd imagine that as the outlook changes and people become less downbeat on China, that should take some pressure off markets."
He also warns against conflating falls in Chinese stocks with a slowdown in the broader economy, which is far more important to the rest of the world. Chinese stock markets are "very heavily divorced" from the country's economic system and fluctuations in stocks have little impact on Chinese households as relatively few invest in markets, according to Evans-Pritchard.
Chinese Stocks Plunge Further | Business