Christmas Banned on China Campus Over Communist Fears of 'Corrosive' Western Culture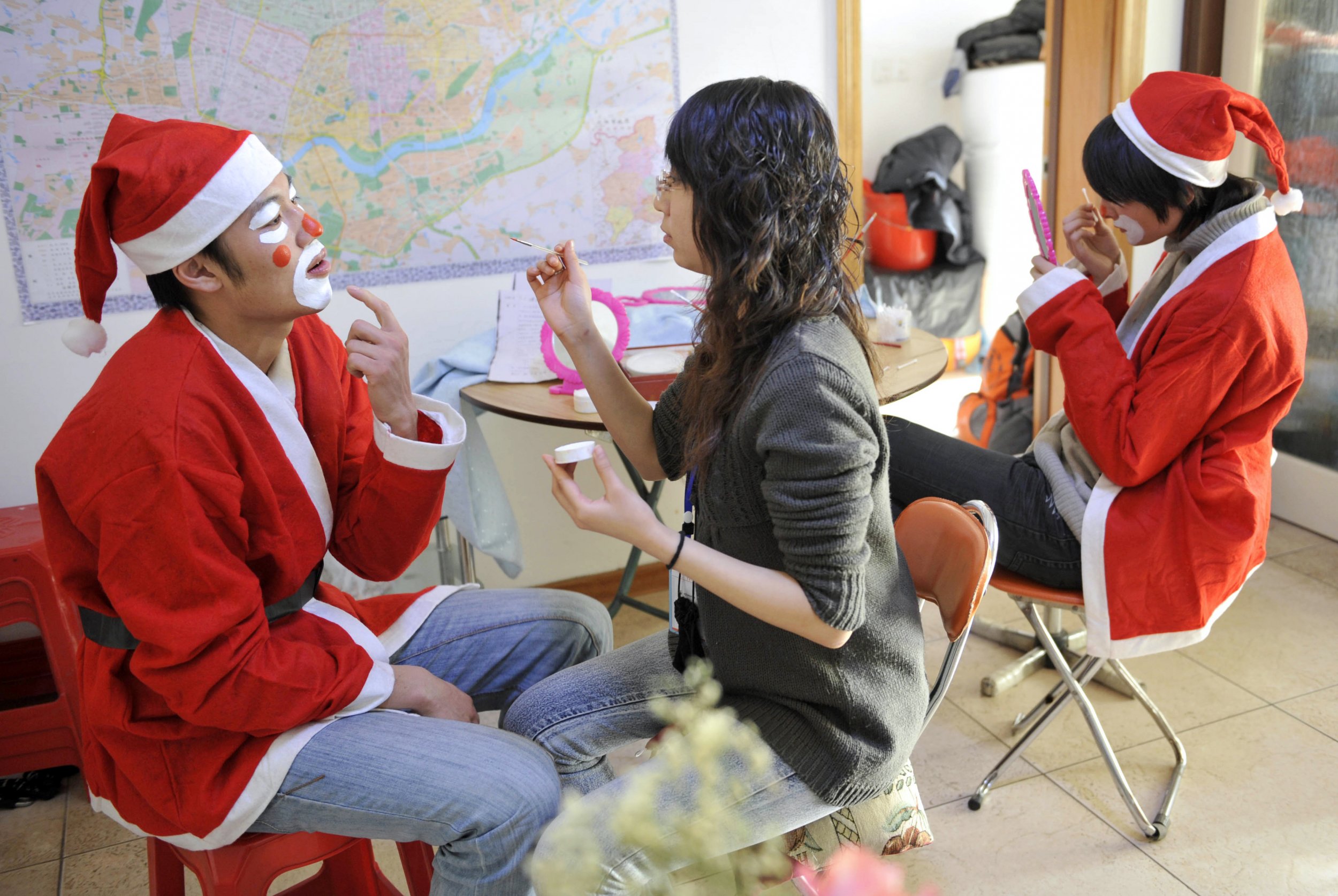 A Chinese university has banned Christmas celebrations in an effort to protect young people from what it calls the "corrosive" influence of Western culture.
China's Global Times reported that the Communist Youth League at Shenyang Pharmaceutical University, in northwestern China, had announced the ban to all students on Monday.
An online notice released by the university confirmed that student unions, associations and youth league branches will not be allowed to mark any Western religious festivals on the campus.
It critized young students who, in the past, had been "blindly excited" about both Christmas Eve and Christmas Day as well as condemning businesses that used the festive holidays in their promotional and marketing campaigns.
"[The ban] is in order to guide the youth league members in building cultural confidence and resist the corrosion caused by Western religious culture," it said.
Christmas is not an officially recognised holiday in China but has grown in popularity in the country over the last decade, particularly among young Chinese who follow Western cultural trends.
Many Chinese spend the day shopping, having dinner out with friends or even singing karaoke. The festival has also evolved some traditions particular to China, including gifting lucky apples wrapped in colored paper and decorated with gold ribbons or pictures of Santa Claus.
Christianity was supressed in China for decades under Communism and although conditions for Christians have improved since the economic and social reforms of the 1990s, life is far from easy for religious believers in the country.
It is not the first time a Chinese university has boycotted Christmas, two years ago Northwest University's Modern College, in Xi'an, banned Christmas celebrations on campus. Despite being widely criticised, the college held that it's actions were "utterly correct."
Students strung banners up around the campus that read: "Strive to be outstanding sons and daughters of China, oppose kitsch western holidays" and "Resist the expansion of western culture."
In 2014, youth in Wenzhou, in East China's Zhejiang province, were also forbidden from holding any Christmas-related events after the city education authorities announced a blanket ban covering all high schools, middle schools, primary schools and kindergartens.