Chinese War Epic Becomes 2020's Top-Earning Movie Globally, Handily Defeating 'Mulan' in China
This weekend, The Eight Hundred surpassed Bad Boys for Life to become 2020's highest-earning film globally. The war story brought in $17.7 million over the weekend, helping to bring its total worldwide gross to just over $425 million in only a month's time, with $419 million coming from its home country alone. (That global total just edges out Bad Boys for Life, which earned a little less than $425 million earlier this year.) The Eight Hundred opened in only select theaters in the U.S. on August 25, and is still being rolled out into theaters internationally.
Meanwhile, Mulan had a much rougher weekend at the Chinese box office, despite Disney's big publicity push in the country, along with it being set in China and featuring a Chinese cast. The live-action take on the much-loved animated classic brought in $6.5 million in its second weekend in China, a drop of 72%, for a total of $36 million there and $57 million worldwide. VOD and Disney+ will add to those totals, but it will nevertheless be seen as a disappointment considering it cost an estimated $200 million to make.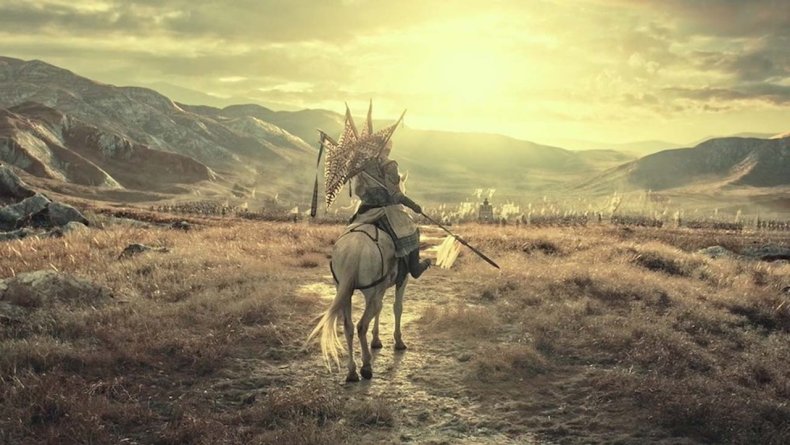 By contrast, The Eight Hundred was produced for about $85 million. Being China's first major release to enter cinemas during the coronavirus pandemic, the film practically revitalized the country's film industry on its own. Another factor helping all films at the Chinese box office is that films there are operating at a 75% of total seating capacity, much higher than most theaters in other countries. This fact no doubt contributed to Christopher Nolan's Tenet earning $61 million in China over three weeks. The sci-fi flick has earned only $36 million in North America thus far and ran up a price tag of $200 million in production costs before marketing for Warner Bros. Tenet was the first major Hollywood film released in theaters during the pandemic, however it looks doubtful to break even.
The Eight Hundred recounts the Defense of the Sihang Warehouse in 1937 Shanghai, during the Battle of Shanghai and the Second Sinologist-Japanese War. It was originally due to premiere in June, before being pushed back twice after failing to pass the censors among objections to how the events in the movie were portrayed.
After 13 minutes were trimmed from the film's original runtime, the version released in August obviously found much love from its homeland. Mulan, on the other hand, has met a much different fate. Chinese audiences mostly stayed away after early bad buzz and negative reviews, including from historians and critics who cited historical inaccuracies in costume, makeup and even Chinese culture. In short, the country avoided another Americanized take on its culture, while The Eight Hundred continues to fill up that 75% capacity limit. Local ticketing app Maoyan projects the movie will gross a total box office of $446 million during its run.