Chinese Warplanes Enter Korea Air Defense Zone, Prompting South Korea to Scramble Fighter Jets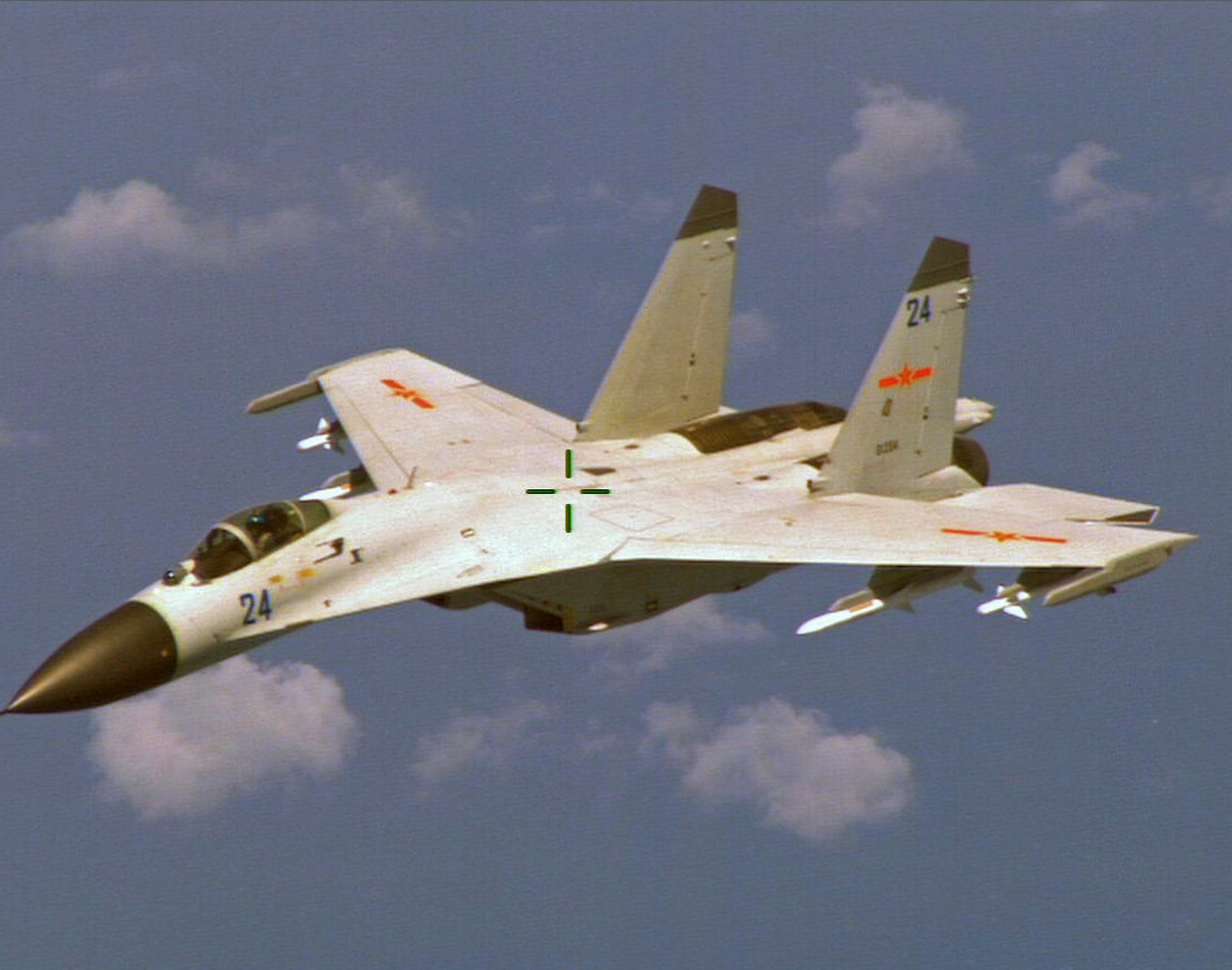 South Korean fighter jets made an emergency sortie to escort five Chinese warplanes out of the Korean Air Defense Identification Zone (KADIZ), Seoul's military said Monday.
The South Korean joint chiefs of staff identified two H-6 bombers, two J-11 fighter jets and one TU-154 reconnaissance plane entering the KADIZ Monday morning, local media reported, from the area over the Socotra Rock, before flying out three and a half hours later.
"Our fighter planes took normal tactical measures, identifying the models of the Chinese planes and flying aerial surveillance until they left," the South Korean military said, as quoted by Reuters.
"We talked with the Chinese side over a hotline, and it said the operation was part of a routine exercise," it continued, South Korean news agency Yonhap reported. "We are analyzing its exact intention."
The Socotra Rock, which is submerged about 15 feet below sea level, lies in the East China Sea. It is 93 miles away from South Korea, 178 miles from China and 171 miles from Japan, and falls in the overlap between the exclusive economic zones of the two countries—which can encompass an area within 200 nautical miles of their territory—even though, according to international maritime law, it lies too far from their respective 12-nautical-mile territorial seas to be claimed anyone's territory.
The rock also marks the area in which Japanese, Chinese and Korean Air Defense Identification Zones (ADIZ) overlap, after China established its first zone in the East China Sea including the rock in November 2013, and South Korea swiftly followed, expanding its own zone a month later.
Unlike a country's airspace, an ADIZ is not a concept enshrined in international law. A country may unilaterally declare an ADIZ as a way to require foreign military aircraft to identify themselves and their plans.
Chinese air force spokesperson Shen Jinke said they were conducting long-range drills into the Sea of Japan and around Taiwan, alluding to the South Korean reaction as he mentioned they "responded to interference from foreign military aircraft," according to Reuters.
Shen added that the planes flew into the Japanese ADIZ, but the Japanese government has not yet reacted, even though, according to a statement from Taiwan's defense ministry quoted in Reuters, Tokyo sent F-15 fighter jets to intercept the planes.
Japan is currently reviewing its defense capabilities with an eye on both the threat of ballistic missile launches from North Korea and cruise missiles from China, according to a senior defense official quoted in the Japanese newspaper Asahi Shimbun.
Chinese Warplanes Enter Korea Air Defense Zone, Prompting South Korea to Scramble Fighter Jets | World