Chipotle Hockey BOGO Deal: Fans Treated to Burrito Promo to Celebrate 'Miracle on Ice' Anniversary
Hockey fans can get a buy-one-get-one deal at Chipotle on Friday, February 21, if they wear a hockey jersey. Chipotle's promotion celebrates the 40th anniversary of the "Miracle on Ice" and the 13th year of Hockey Week Across America.
Chipotle is also introducing exclusive menu items based on hockey stars' go-to Chipotle orders this weekend. Available on the Chipotle app and website until February 23, hockey fans can order the following items:
Charlie McAvoy Bowl: White rice, black beans, chicken, fresh tomato salsa, tomatillo green-chili salsa, cheese, lettuce, and guac.
Hilary Knight Burrito: Fajita veggies, brown rice, pinto beans, tomatillo green-chili salsa, cheese, and guac.
Jack Hughes Bowl: Brown rice, steak, black beans, cheese, lettuce, and vinaigrette.
Kendall Coyne Schofield Bowl: White rice, chicken, fresh tomato salsa, sour cream, lettuce, and guac.
Charlie McAvoy is a National Hockey League player for the Boston Bruins, Hilary Knight plays for Les Canadiennes de Montreal and is a member of the United States women's national ice hockey team, Jack Hughes is an NHL player for the New Jersey Devils, and Kendall Coyne Schofield is a member of the U.S. women's national ice hockey team who last played for the Minnesota Whitecaps.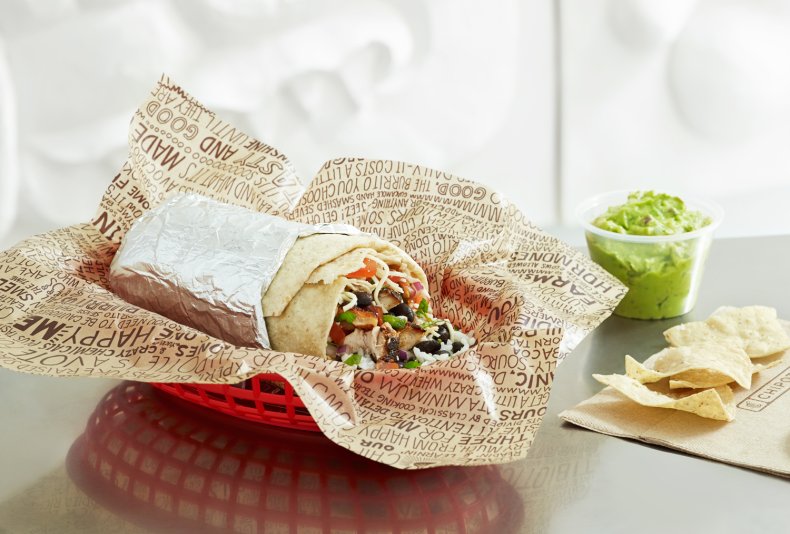 When was the Miracle on Ice?
The "Miracle on Ice" refers to when Team USA defeated the Soviet Union in the 1980 Winter Olympics hockey league, on February 22. The U.S. team then won their last match against Finland, winning the gold medal at the Winter Olympics.
The Soviet Union had won gold in the previous four Olympic games and had won 12 gold medals in 16 world championships from 1961 until 1979, and was very likely to beat the U.S. in the game. However, the U.S. triumphed 4-3.
The event was named by Sports Illustrated in 1999 as the top sports moment of the 20th century and the International Ice Hockey Federation chose the "Miracle on Ice" as its number one international ice hockey story in 2008, as part of its 100th-anniversary celebrations.
Chipotle Promo
Chris Brandt, Chief Marketing Officer at Chipotle, said: "Hockey is more than just a sport, it's a way of life. At Chipotle, we share that same level of passion when it comes to our fresh ingredients and classic cooking techniques.
"By sponsoring USA Hockey and putting the go-to orders of some of the most exciting players in the sport on our app, we're excited to give the hockey community authentic ways to enjoy our real food just like the pros."
The "buy one get one" deal is limited to ten free items per check. To get a free item, customers must purchase any entree, including a kid's meal. The purchased meal must be of equal or greater value than the free entree and only those wearing hockey jerseys can redeem the offer.
Chipotle Mexican Grill Locations
The buy-one-get-one deal can be redeemed at participating restaurants in the U.S. and Canada, but not via delivery, catering, online or mobile orders. Chipotle has locations in 47 states and Washington D.C, excluding Alaska, Hawaii and South Dakota.