Chipotle May Rehire Manager After She Denied Service to Five Black Men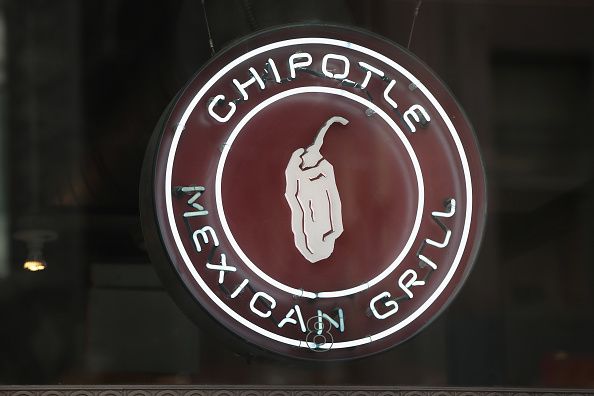 The Chipotle manager who was fired on Friday after a video went viral showing employees refusing service to five black men unless they could prove they had money to pay for their meals could be re-hired.
Masud Ali posted a video on Twitter showing five men trying to place orders at the franchise restaurant in St. Paul, Minnesota, and the employees refusing to serve them on Thursday.
"You gotta pay because you never have money when you come in here," one employee said.
Ali, who was one of the customers, told the Star Tribune that he thought the employees came off as racist because they were being accused of being customers from a previous night where a group had dined and dashed at the restaurant.
"It sounded really racist ― the way she said it was racist," Ali told the publication. "She asked for proof of income as if I'm getting a loan."
In a previous statement to the Star Tribune, Chipotle said it had spoken with the officers who went to the restaurant and the employees.
"Regarding what happened at the St. Paul restaurant, the manager thought these gentlemen were the same customers from Tuesday night who weren't able to pay for their meal," the statement to the publication read. "Regardless, this is not how we treat our customers and as a result, the manager has been terminated and the restaurant [staff] has been retrained to ensure something like this doesn't happen again."
Chipotle may be reconsidering the termination of the manager after social media posts following the firing suggested that Ali had bragged about dining and dashing at other restaurants prior to the incident, Fox News reported. The chain said it is looking into its decision about firing the manager due to the new information.
"Our actions were based on the facts known to us immediately after the incident, including video footage, social media posts and conversations with the customer, manager and our employees," Chipotle chief communications officer Laurie Schalow told Fox News. "We now have additional information which needs to be investigated further. We want to do the right thing, so after further investigation we will re-train and re-hire if the facts warrant it."
In May, a manager of a Chipotle in California who was fired for allegedly stealing $600 was awarded $8 million in compensation for wrongful termination, The Fresno Bee previously reported. Jeanette Ortiz was accused of stealing $626 in cash from the safe of a restaurant in Fresno, California, in 2015. Ortiz had asked to view the surveillance camera footage of the incident but was told it was destroyed.