Chloe Grace Moretz 'Appalled' at Body Shaming 'Red Shoes & The 7 Dwarfs' Poster and Trailers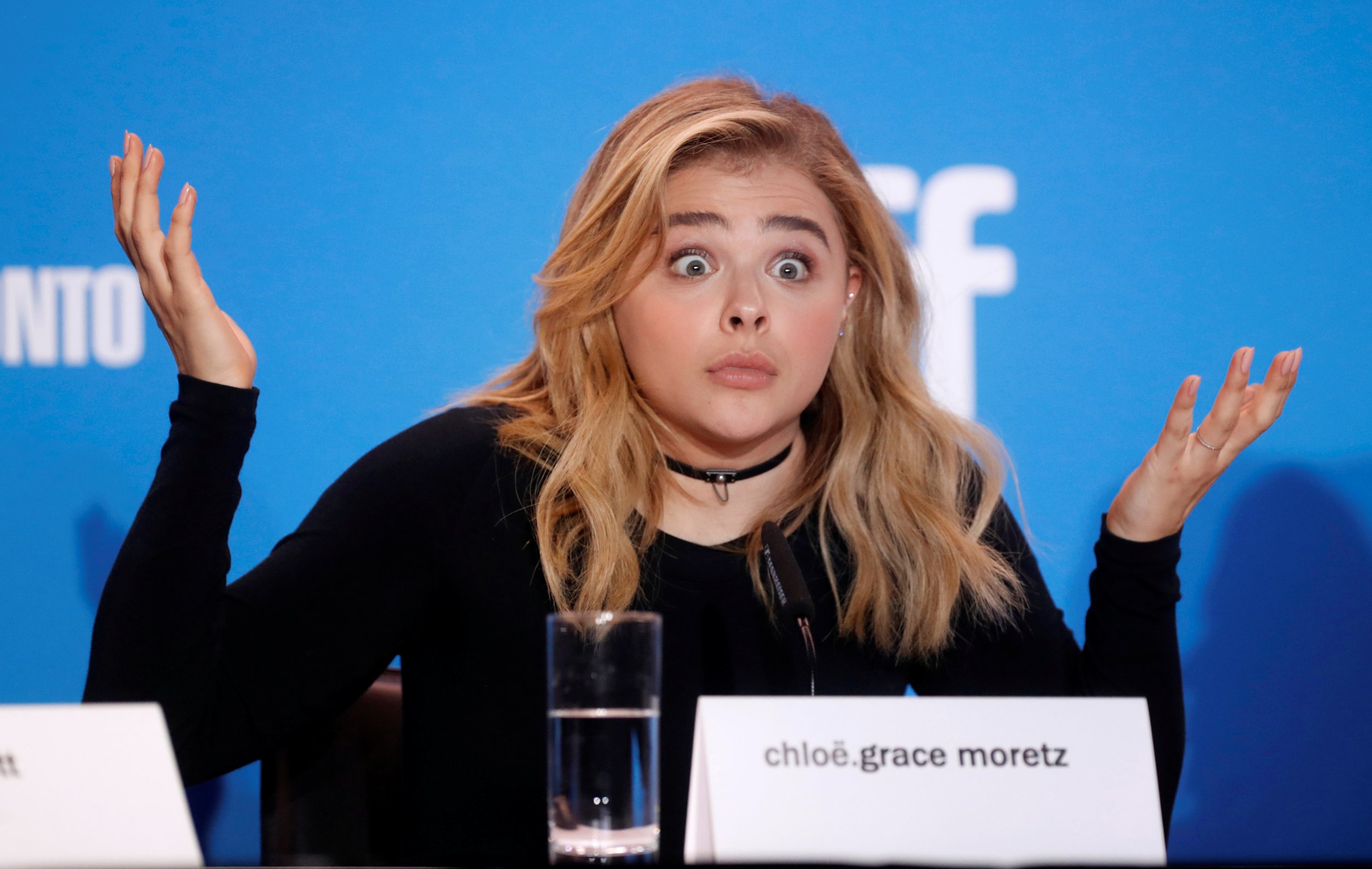 Updated | Actor Chloe Grace Moretz tweeted Wednesday that she was as "appalled and angry as everyone else" at the marketing for an upcoming animated film that was widely criticized as being body shaming.
Moretz lent her voice to Snow White, the female lead character in the South Korean cartoon Red Shoes and the Seven Dwarfs, a parody of the classic fairytale Snow White and the Seven Dwarfs.
But the marketing stirred controversy when model Tess Holliday tweeted at Moretz on Tuesday a photo of an advertisement for the movie that read "What if Snow White was no longer beautiful and the seven dwarfs not so short"?
Moretz expressed similar feelings. "I have now fully reviewed the marketing for Red Shoes, I am just as appalled and angry as everyone else, this wasn't approved by me or my team," she wrote in one of a string of tweets on Wednesday, saying she had informed the film producers, Locus, of her disapproval.
"I lent my voice to a beautiful script that I hope you will all see in its entirety The actual story is powerful for young women and resonated with me. I am sorry for the offense that was beyond my creative control," she added.
The Locus studio described the story concept on their website in vaguer terms: "What if Snow White and the dwarfs are no longer as we know them to be?"
The story's background is that seven handsome, but arrogant and disrespectful, princes were turned into dwarfs, and the spell can only be broken with a kiss from the most beautiful princess in all the land. Enter Snow White. Locus describes her as being "a Princess who doesn't fit into the celebrity world of Princesses—or their dress size."
According to Locus, the film is supposed to follow Snow White's journey to find her father, to accept herself and "to celebrate who she is, inside and out," and, of course, find true love.
But trailers published by YouTube users in anticipation of the film's expected release in 2018 did little to improve impressions of the film's treatment of its lead female character. A teaser trailer shows one of the dwarfs frantically trying to remove one of the red shoes from a sleeping Snow White. The dwarf resorts to increasingly violent methods, including using a chainsaw, to achieve his goal, ultimately beating Snow White back and forth in the ground, holding her by her ankle.
In another, longer trailer the two dwarfs are seeing spying on Snow White as she returns home and undresses herself. The dwarfs are hiding under an armchair and look on in anticipation as she takes off her dress and lets it fall to the ground, all the while still wearing her red heels. The culmination of the trailer reveals that Snow White is not as slender as the dwarfs thought, and the peeping toms are shown to be shocked.
Sujin Hwang, one of the film's producers, said in a statement to Entertainment Weekly that Locus has "terminated" the campaign and "wishes to apologize," adding that the film, a family comedy, "carries a message designed to challenge social prejudices related to standards of physical beauty in society by emphasizing the importance of inner beauty." In doing so, however, the film was accused of reinforcing the stereotype that only tall and slender bodies can be considered beautiful.
The South Korean studio, which describes itself as "being bold in our business management and strategy in which planning and execution are done in an organic way," responded to Newsweek via email and said: "We are currently conducting an internal review of our marketing and advertising efforts and working with outside consultants in order to rectify the issues with our campaign. To the extent that this is a delicate subject, we are taking the matter very seriously. We will announce the plans for our new campaign as soon as they are ready."
This article has been updated with a comment from the studio.