When Will Men Stop Fat Shaming Women Like Chloe Grace Moretz, Raven Simone and Other Female Celebs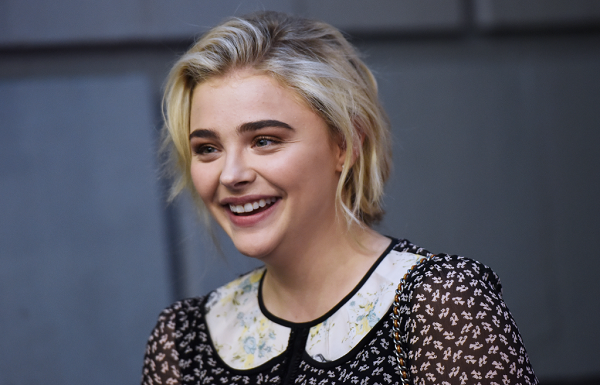 I was in the sixth grade when one of my classmates, a boy, felt it very necessary to loudly tell the rest of the class that I was as skinny as a twig and had a flat butt. I was a bit tall for an 11-year-old, and my slender frame hadn't yet begun developing like many of my prepubescent female peers. On top of that, I was training in ballet and my elongated posture only seemed to make me look even taller and slimmer than what a weight scale would have revealed.
I'm good and grown now and haven't stepped foot inside of a middle school in well over 15 years, but I can still remember flushing red with embarrassment at my classmate's announcement, followed by feelings of annoyance, anger and confusion. Who gave him the right to have an opinion on anything that wasn't pertaining to his own scrawny little body?
As the years went by, I'd come to learn that little boy was just one of the many males who would, unfortunately, deem themselves worthy enough to comment on my body, my female friends' bodies and women's bodies in general, hearing statements like "She's too skinny," "She's too fat," "Her boobs are too small" and "She's got chicken legs."
Even Hollywood stars selling out concert stadiums and filling theater seats can't escape the constant shaming of their shapes and sizes.
Just recently, Hugo star Chloe Grace Moretz recalled a time when she was fat shamed by one of her male co-stars while filming a movie. Moretz, who appeared in Variety's Power of Young Hollywood issue on Tuesday, told the magazine her body-critic, whose name she wouldn't reveal, was in his 20s when he basically called her fat on the set of a film. Only making matters worse, Moretz was only 15 years old when the older actor, who played the role of her love interest in the film, conveyed his opinions of her body.
"This guy that was my love interest was like, 'I'd never date you in a real life,' and I was like, 'What?' And he was like, 'Yeah, you're too big for me'—as in my size," Moretz said. "I had to pick it up and go back on set and pretend he was a love interest, and it was really hard…It just makes you realize that there are some really bad people out there and for some reason, he felt the need to say that to me. You have to kind of forgive and not forget really, but it was just like wow. It was jarring. I look back on it and I was 15, which is really, really dark."
While not all eating disorders are developed as a direct result of fat shaming, the mean comments can have an impact on mental health. About 30 million adults in the U.S., according to the National Association of Anorexia Nervosa and Associated Disorder, are plagued by eating disorders. An average of 10 million women are diagnosed with eating disorders each year, while one in every 100 suffer from anorexia nervosa and two to three in every 100 American women battle with bulimia nervosa within their lifetime.
On college campuses, about 10 percent of female students suffer from a clinical or nearly clinical eating disorder, five percent of whom strictly battle bulimia nervosa. Adults ages 15 to 24 suffering from anorexia are 10 times more likely to die young compared to people of the same age who don't have an eating disorder.
During an interview with People magazine on Monday, That's so Raven actress Raven Simone credited the constant fat shaming she faced as a young girl for the mental issues she suffered later in life.
"I wish I was living now as a younger person. I probably wouldn't have so many mental issues," the 31-year-old said. "[They said] I was too big to be doing an hour and a half concert. 'I don't know how she can dance being that big.' And I was like, 'I still did it!''I was on tour forever because it's not about your size, it's about what you have to say, if you can sing or dance, and performing. It's not about your size."
Simone, who first found fame as a child on The Cosby Show, has detailed the harsh conditions she endured as a 7-year-old filming the hit series, revealing on The View in 2015 that she wasn't allowed to eat food while filming for the show.
In more recent years, Moretz and Simone have started using their fame to speak out against body shaming. Other celebrity powerhouses, including Kim Kardashian, Lady GaGa, Rihanna and Amy Schumer, have also used public platforms to criticize haters' unwarranted comments about their weight.
"I love embracing your body. In this day and age you have all kinds, and it's funny, it's serious, it's every color, it's every head shape, it's every hair. And there's androgyny, and there's LGBT coming in, and it feels good. We didn't have it enough last time and I guess that's what the past is for — to make sure the present is what it needs to be," Simone said. "The world is too big to have one sort of view to show beauty because then you are literally destroying society."