A TikTok user has left people remembering Steve Irwin after sharing her childhood conversation with him, during which she showed him her own impersonation of him.
26-year-old singer Chloe Papandrea, known by her stage name Cxloe, won $5000 after appearing on the radio with Steve Irwin at the age of six. Hilariously, a young Cxloe didn't even realize she was talking to Irwin until a host pointed it out mid-conversation.
"I entered a competition they were running at the time called 'Australian Idol unhinged.' Basically anyone could ring up with a talent other than singing to go into the running to win $5000. I was picked and after a month of finals, semi-finals, I made it to the grand final and won," Cxloe told Newsweek.
She posted the audio to TikTok on Tuesday, writing: "20 years ago I won $5000 on the radio with Steve Irwin for doing the best impression of him...I just found the audio."
"Good day Chloe, how you going mate," said Irwin in his iconic Australian twang. "Good, how are you," responded Chloe, completely unaware who she was speaking to.
"I hear you do a pretty good Steve Irwin impression," he said, after informing her that he was, "up to his armpits in alligators at the moment."
When prompted to "do a bit for Steve now," realization finally set in. "Is that Steve?" she asked. "Oh my god, hi."
As for the impersonation itself, it's impressive, especially for a 6-year-old. "By jingo!" she started. "Would you have a look at this? This is the most venomous snake in the world."
"This is one wild unit. He's got enough venom to kill a hundred other blokes my size," she continued with the same enthusiastic tones of Irwin himself.
His take on it? "Have a go at that little beauty."
"I remember being in shock when it happened and going to school straight after and telling all of my friends," said Cxloe.
"I feel so beyond lucky. Steve was an Australian icon with a heart of gold, I feel so blessed to have been able to have that conversation with him. I'll cherish it forever."
In just one day since its upload, the video of Cxloe's heartwarming encounter with Irwin, which can be seen here, has gained over 500,000 views with TikTok users taking the time to reminisce about Irwin and his legacy.
"What a beautiful moment. How cool it is that you got to have this moment with the legend himself," wrote one user.
"This is so wholesome. I miss this man so much," added another.
On the love people have had for the moment online, Cxloe told Newsweek: "It has been the one thing I've seen people unite over other than COVID. Everyone is collectively celebrating Steve and missing him so much. It feels nice to have that comradery with everyone. I hope his family gets to see it!"
Most users actually noted how much a 6-year-old Cxloe sounded like the crocodile hunter's daughter, Bindi Irwin, when she was around that age.
Bindi had her own children's show at the age of nine titled Bindi the Jungle Girl, in which she taught viewers about wildlife.
Almost 15 years on from his passing, the Irwin family are continuing his conservation legacy on TV with Crikey! It's the Irwins. The reality show airs on Discovery+ and follows the family's life at the Australia Zoo.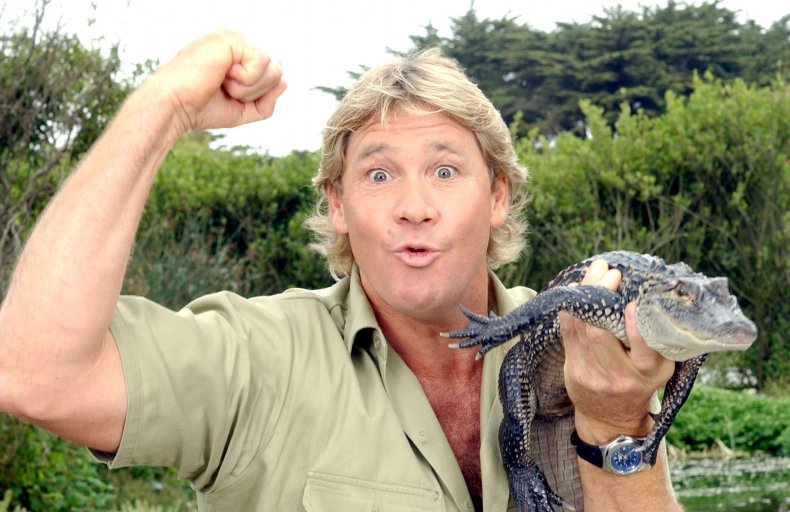 Update 08/06/21, 11:30 a.m. ET: This article has been updated to include comments from Cxloe.