Chobani Pledge, GoFundMe Drive Pay Off Lunch Debt For Rhode Island School District That Planned To Feed Students Jelly Sandwiches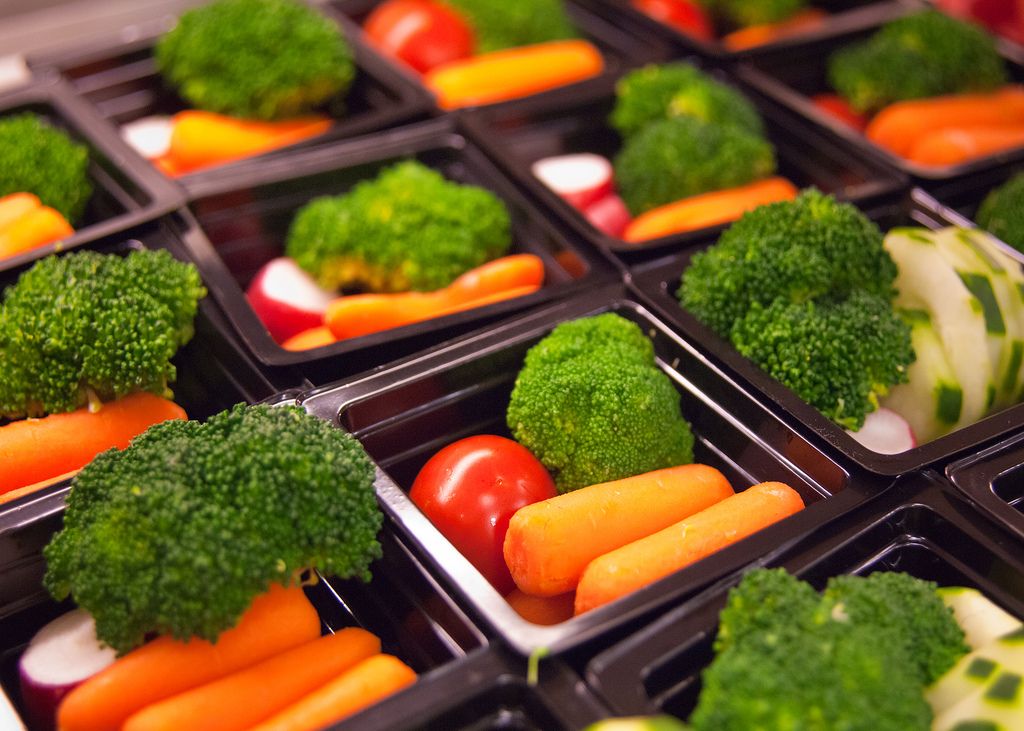 Days after a Rhode Island school district made headlines for saying they would restrict meal options for students who owed on their lunch accounts, one company has stepped in to pay off the remaining balance.
The Warwick Public School District said on May 8 that students owed $77,000 in overdue lunch fees prior to $14,000 being paid on Monday and Tuesday. However, the district stated that the total balance owed is a "moving target" as children charge meals and a la carté items and do not have enough money to cover them.
The Warwick, Rhode Island school system had previously said that students who owed a balance on their account, regardless of their enrollment in the free or reduced lunch program, would be limited to a sunflower butter and jelly sandwich, a carton of milk, the vegetable of the day and a piece of fruit until the student's balance had been paid or a payment plan had been established between a parent or guardian and the school district.
The policy is one of many that have been implemented across the country, frequently referred to by some critics as lunch shaming since the policies often involve actions that single out students or embarrass them over the lack of payment.
Warwick Public Schools announced on Wednesday that the decision to offer the sandwich had been reversed and that children with outstanding debts would be able to get the lunch of their choice.
Then, on Thursday, Chobani Yogurt announced that it would step up to pay part of the remaining balance owed at Warwick schools.
"Chobani is pleased that the Warwick Public Schools district later opted to put this policy on hold, but still wanted to step up to the plate to pay this unpaid lunch debt and also raise awareness to the issue of children being denied a delicious, nutritious meal and often suffering the stigma of not being served the same meal as his or her peers," a news release from the company said.
Chobani is the third attempt to pay off the school district's lunch debt, as Warwick restaurant owner Angelica Penta previously presented the district with a $4,000 check garnered from customer donations at her business that district officials said they could not accept.
"They basically said they couldn't take my check because people would get upset if their child's lunch was being paid for," Penta told WRPI. Following the news of the Warwick Public School District's refusal to take the money, Penta's neighbor, Cait Clement, organized a GoFundMe drive that set out to raise the $77,000 balance owed.
"This is crazy, this is absolutely ludicrous. These babies, I know some of these kids are high school students, but they're somebody's babies, and these babies are gonna go through the day with a sun butter sandwich? I have a 4-year-old and an 8-year-old and that wouldn't suffice for either of them," Clement told Newsweek. "For some of these kids, that's like their only meal and I couldn't wrap my head around it."
Clement said the district told her they couldn't accept partial donations as it would require the district to choose the children that the money would be applied to, and with that in mind she turned to GoFundMe to try and raise the whole amount.
"I was thinking that if 1,100 people put in $70 then we're good. This is doable," Clement said, adding that she intended to ask local business owners and lawyers in Warwick to donate to the fundraiser, too.
Penta and Clement didn't know one another prior to the news of the lunch debt coming out, but discovered they have lived four houses apart for a decade when Penta reached out about her own attempts to cover the debt, Clement said.
"It's kind of crazy how two moms who just couldn't fathom kids going hungry just kind of, you know, in two different platforms, are making it happen," Clement said. "I never ever thought it would go this far."
As of midnight on Friday, the GoFundMe had raised $53,486, in addition to the $4,000 Penta had gathered earlier this year. Clement said that other organizations, such as CBS' The Talk, had pledged money to cover the balance, as well.
Chobani Founder and CEO Hamdi Ulukaya pledged $47,650 on Thursday, which combined with the GoFundMe money raised, would eliminate the original $77,000 debt and leave $24,136.
"As a parent, this news breaks my heart. For every child, access to naturally nutritious and delicious food should be a right, not a privilege. When our children are strong, our families are stronger. And when our families are strong, our communities are stronger. Business can and must do its part to solve the hunger crisis in America and do its part in the communities they call home," Ulukaya said in the company's statement.
Chobani's donation is also meant to highlight the ongoing food insecurity crisis in America where 2.9 million U.S. households experienced insecurity in 2017. According to a survey by the School Nutrition Association, school lunch debt increased from $2,000 to $2,500 per school district from 2016 to 2018.
"Hungry children are sick more often and cannot learn as much or as quickly as their peers. They also have lower academic achievements and experience more social and behavioral problems. For anyone who cares about our communities and the future of our nation, this should be unacceptable," the press release from Chobani reads, encouraging other individuals and businesses to donate to prevent child hunger.
Clement said that any excess funds from the GoFundMe fundraiser will be used as a surplus to possibly establish a summer lunch program or to set up a system in Warwick so that children in the city's public schools aren't faced with this hurdle again.
"We've received donations from homeless people, a lot of people that were in that situation, that were that kid that was shamed and embarrassed. There were some that said that as a kid you were 'supposed to love summer vacation and spring break and Christmas vacation, but as a kid I hated those because I knew I was gonna be hungry,'" Clement said. "That's heartbreaking. This is America, this is not - we need to do a better job of taking care of our future, because that's what these kids are."
The district said on Facebook that the overdue balances ranged from less than $1 to over $500 and that 72 percent of the accounts which owe money are from students who are not enrolled in the free and reduced lunch program.