Chopin's Pickled Heart Allows Scientists to Solve 170-Year-Old Mystery of Composer's Death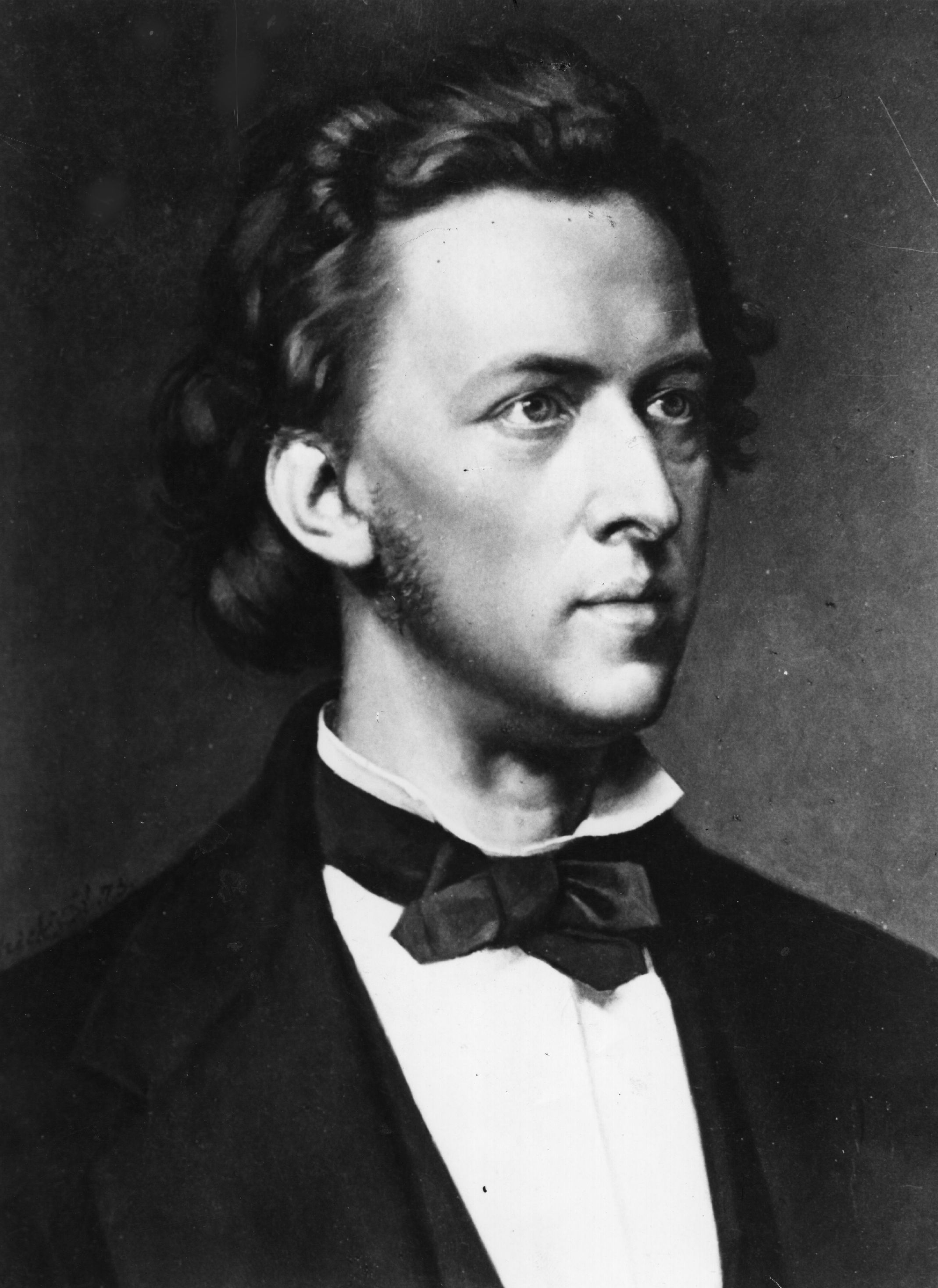 The mystery of Polish composer Frédéric Chopin's death may finally be put to rest. While some have speculated that the late pianist died of cystic fibrosis or tuberculosis (among other guesses), researchers in Europe offer a new diagnosis: pericarditis, or inflammation of the membranes surrounding the heart, reported The Guardian. The condition is thought to be caused by tuberculosis, which Chopin was diagnosed with in 1849 by a prominent French doctor, according to the BBC.
Related: How did Hugh Hefner die? What "natural causes" means
However, a new team of doctors inspected Chopin's heart, which has been preserved in a jar of cognac since his death in 1849, and found the organ covered in white tissue. They also noted small lesions that are representative of tuberculosis complications.
"We didn't open the jar," said Michael Witt of the Polish Academy of Sciences, one of the researchers, in The Guardian. "But from the state of the heart, we can say, with high probability, that Chopin suffered from tuberculosis, while the complication pericarditis was probably the immediate cause of his death."
The reason Chopin's heart came to be in a jar rather than buried underground is because he feared being buried prematurely.
"As this earth will suffocate me, I implore you to have my body open so that I may not be buried alive," he wrote.
Chopin's doctor, Jean Cruveilhier, a tuberculosis specialist, performed the composer's autopsy and removed his heart. The organ was then sent to Poland, according to Chopin's will. It has been kept in the Holy Cross Church in Warsaw ever since, minus a brief period of time when the Nazis stole the remains during World War II. After the war, they gave the organ back to Poland, reported Atlas Obscura.
Born in 1810 near Warsaw, Chopin was often sick, even in childhood, complaining of gastrointestinal problems and respiratory infections, writes pathologist David B. Roth, in a blog post for New York University. The composer battled health problems throughout his life before being diagnosed with tuberculosis, which ultimately led to his death at 39.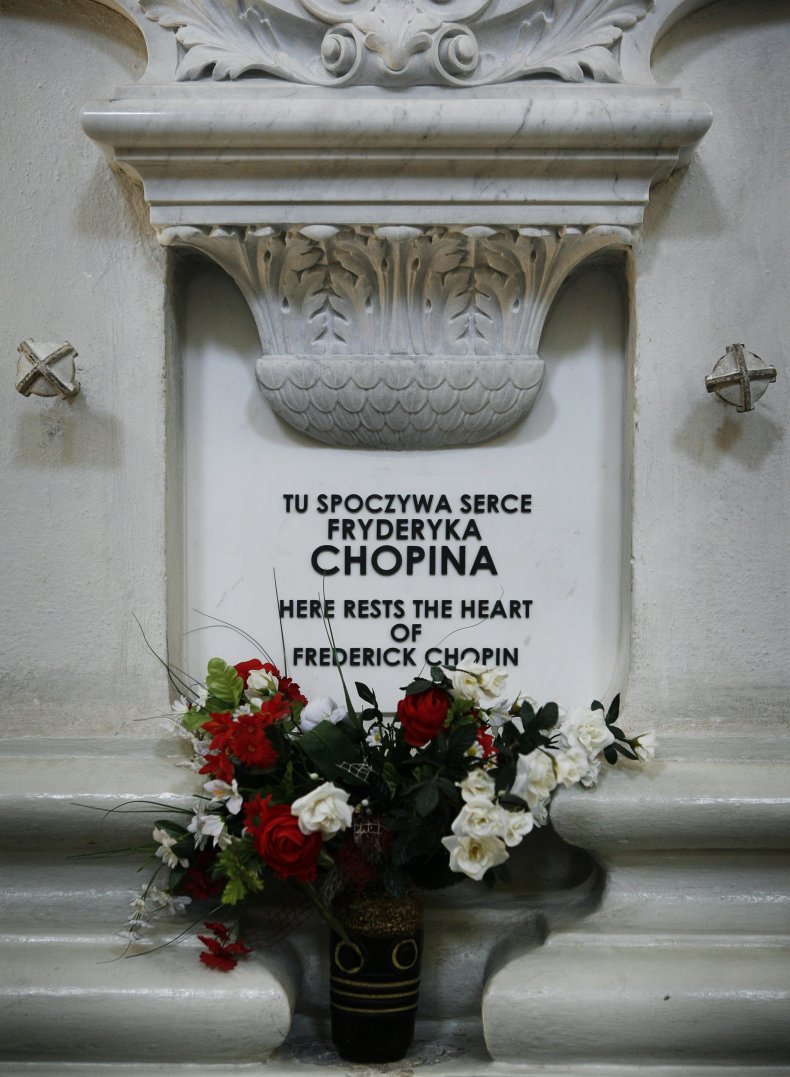 As The Guardian reported, this was the first time scientists have looked at Chopin's heart since 1945. And while some may question the validity of the diagnosis, Witt is sure of his team's findings.
"Some people still want to open it in order to take tissue samples to do DNA tests to support their ideas that Chopin had some kind of genetic condition. That would be absolutely wrong. It could destroy the heart, and in any case, I am quite sure we now know what killed Chopin."