What's Intermittent Fasting? 'Chopped' Judge Chris Santos Uses Method to Lose Weight
Chopped star Chris Santos may look almost unrecognizable behind the judge's table next season. The famed chef opened up about the method that's allowed him to shred a whopping 30 pounds since June: intermittent fasting.
Intermittent fasting is when an individual alternates periods of eating and fasting. According to Healthline, there are various approaches to this dieting practice and hunger "can be a problem in the beginning, while your body is getting used to not eating for extended periods of time."
In an interview with People, Santos opened up about how he managed to gain 50 pounds over a 10-year period. This weight gain and his move to the Greater Los Angeles area led him to reevaluate his eating habits. After slicing off 30 pounds, Santos intends to drop 20 more.
"Before, when I got home after a 12-14 hour day, that was my time—that was me time," Santos, 47, told People. "I would order food late, and it would never be anything good. It would be a cheesesteak, a pizza, a cheeseburger, any number of things that are definitely not healthy choices whatsoever. If GrubHub had a category called unhealthy, that would be the one I would be clicking on every time."
Santos explained his late-night habits have changed drastically since using intermittent fasting. Now, he will prepare a grilled chicken or salmon instead of ordering fast food, adding: "I'm still eating on the later side, but eating something that's a much smarter choice."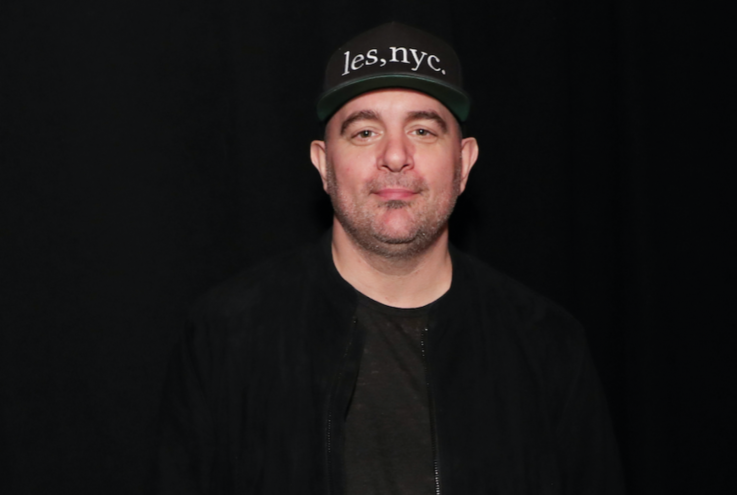 Santos, who's "drastically reduced" his beer consumption habits as well, was also inspired to shed the weight due to his girlfriend actress Natalie Makenna.
"She eats extremely clean. She takes care of herself. She works out. She hydrates. She goes on juice cleanses," he continued. "So I'm slowly but surely adopting some of her habits, but I'm adapting them to what I think is realistic."
Santos wouldn't be the first star to majorly slim down their figure. Mo'nique, John Goodman, Khloe Kardashian, Melissa McCarthy and Drew Carey are among the notable names that have drastically changed their appearances upon losing weight.
In March 2017, singer-actress Jennifer Hudson explained on Lorraine how she's succeeded in maintaining her 80-lb weight loss. While she doesn't exercise often, she continues to be conscious of the foods she consumes.
"Well, I don't really have time to do much [exercise]," Hudson said. "I just watch what I eat. I'm very careful and cautious of what I'm eating and I just try to place those meals throughout the day."
What's Intermittent Fasting? 'Chopped' Judge Chris Santos Uses Method to Lose Weight | Culture