How Did Katherine Berman Die? Wife of ESPN's Chris Berman Killed in Car Crash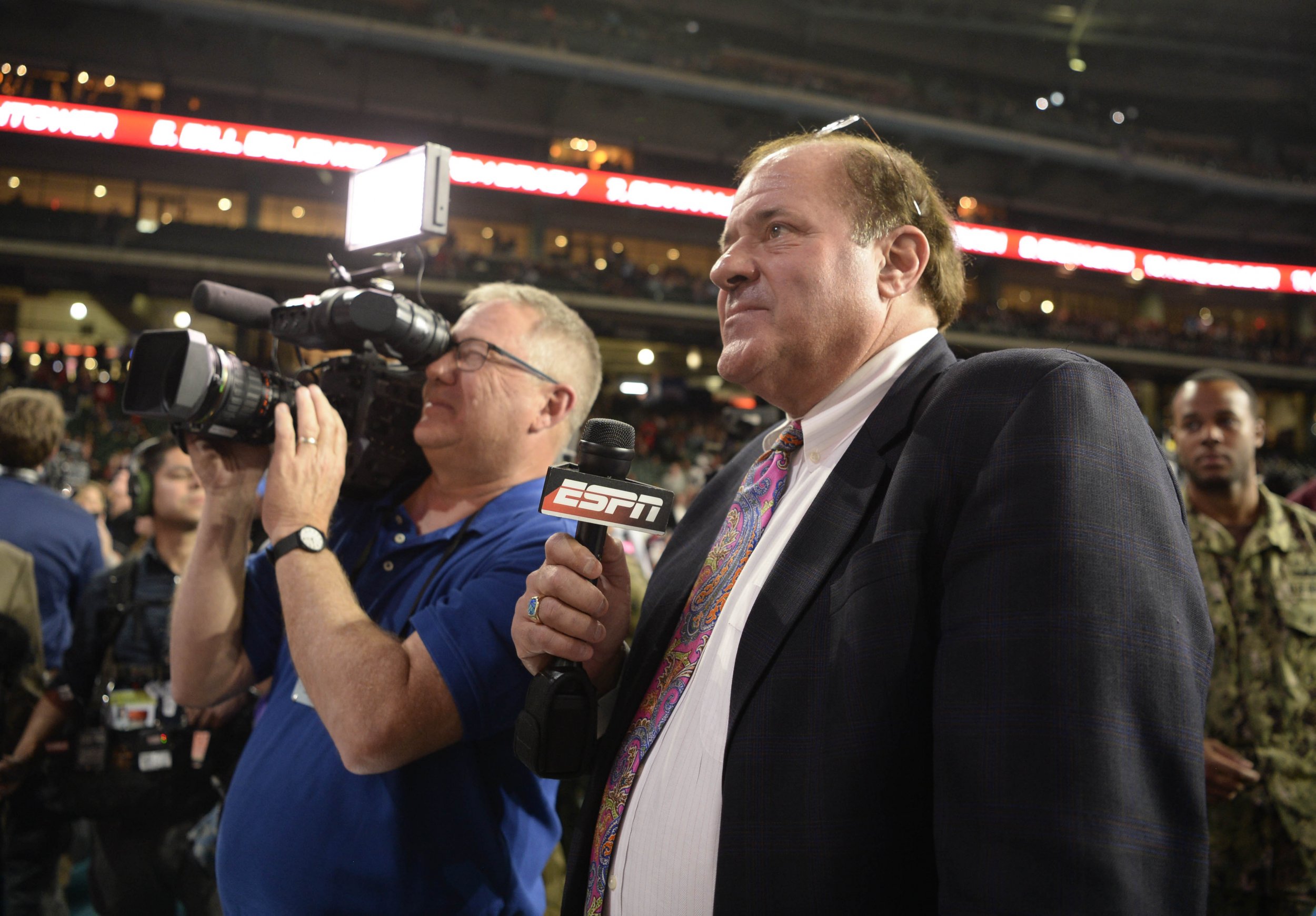 Katherine Berman, wife of renowned ESPN announcer Chris Berman, was reportedly killed Tuesday afternoon in a car crash in Woodbury, Connecticut, according to The Hartford Courant.
Chris Berman, who took on a lesser role at ESPN following this year's Super Bowl after more than three decades with the sports television network, was attending a New York Mets and San Francisco Giants game at the time of the crash and was notified by New York City police while at the Mets' Citi Field.
ESPN President John Skipper released a statement on Berman's death Wednesday morning. "This is a devastating tragedy and difficult to comprehend. Chris is beloved by all his ESPN colleagues and for good reason: He has a huge heart and has given so much to so many over the years," he said. "We know how much his family means to him, and all we can do at a moment like this is give him the love and support he will surely need at this hour. Our thoughts and prayers are with Chris, Meredith, Doug and the entire family."
The two-car accident occurred at roughly 2:15 p.m. along Route 64. Berman, 67, along with an 87-year-old man named Edward Bertulis, were both killed, state police told the Courant.
Bertulis's Ford Escape first hit a utility pole and rolled over. Berman's Lexus SC 430 went off the road into an embankment and flipped over into a small body of water.
ESPN recently aired in February a documentary titled "He Did Go All the Way," a reference to one of Chris Berman's many signature catchphrases, during which Katherine Berman and the couple's two children, Meredith and Douglas, were interviewed.
The Bermans were married for more than 33 years, four years after Chris Berman joined ESPN, in 1979.