Chris Brown and Migos Brawl in Car Park Over Karrueche Tran After BET Awards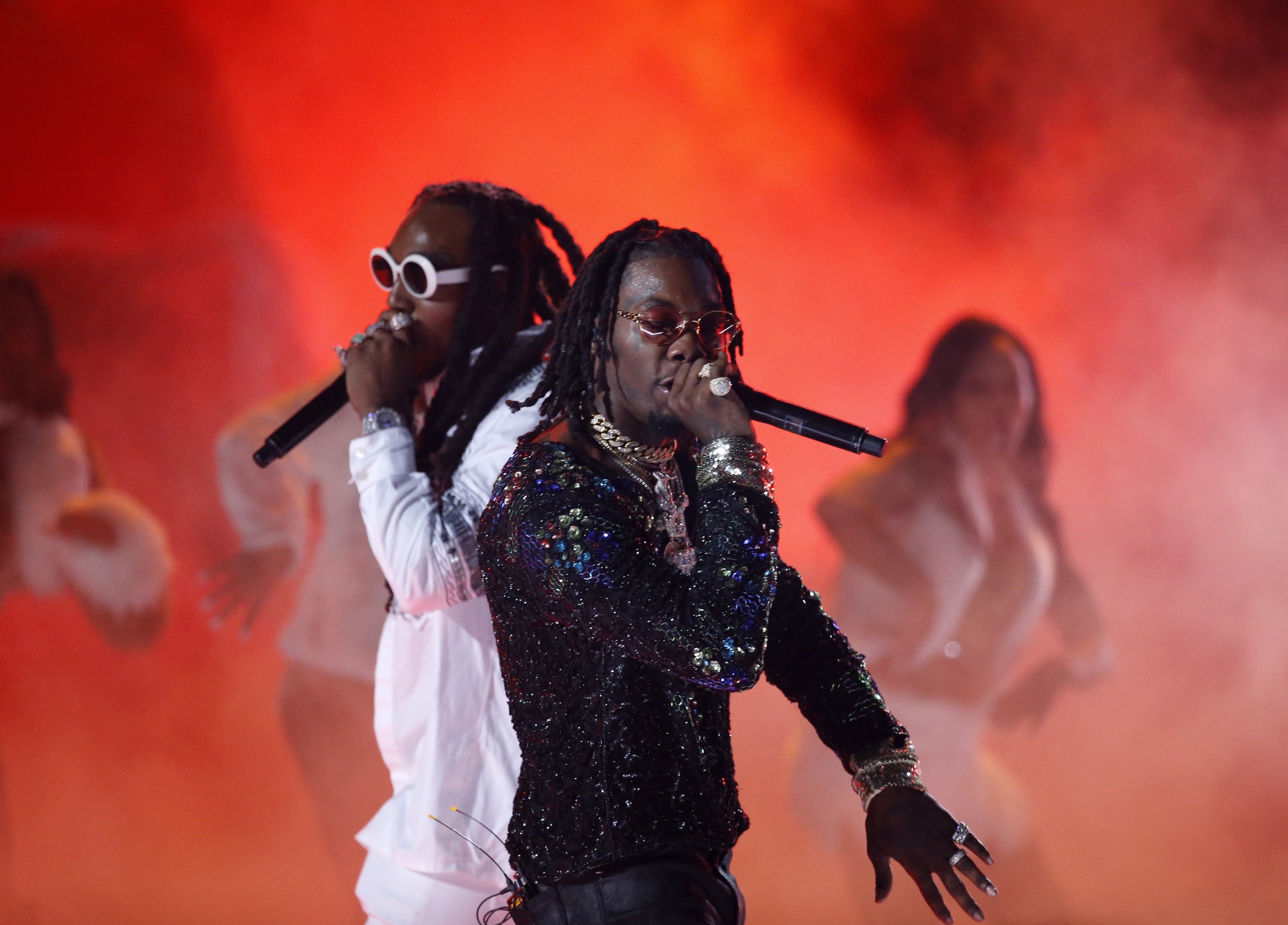 Onstage at the Black Entertainment Television Awards (BET) Sunday night, everything was going smoothly: Mary J Blige strutted across the stage; Bruno Mars showed off his tight choreography; Chris Brown, Big Sean, and New Edition mesmerized the audience with their seamless performance.
But behind the scenes, dramatic action of a different kind was taking place as hip hop trio Migos—who rocketed to stardom with their number one hit Bad and Boujee—squared up to Joe Budden after the veteran hip hop artist, best known for for 2003 single Pump It Up, interviewed the trio backstage for his morning hip hop show Everyday Struggle.
Budden asked Takeoff, one of Migos ' members, about being left off Bad and Boujee. "Do I look like I was taken off Bad and Boujee?" he snapped back.
DJ Akademiks, Budden's co-host,tried to clear the air by saying Migos was his favorite band, but Budden was having none of it. Dropping the mic, he stormed off the set, to be confronted by Migos who thought Budden was disrespecting them by storming off.
Budden tweeted afterwards saying Migos were just too "sassy" for him. He also said he "chilled" after the night.
But the night didn't end there.
At an after-party celebrating the release of a new Chris Brown single, an unspecified member of the Migos crew apparently got punched when he jumped in to break-up a fight, reported Hypebeast. While in the parking lot, Quavo, Takeoff, and Offset, Migos' three members, got into an altercation with Chris Brown. Hollywood Life speculated that the subject of the dispute was Karrueche Tran, Chris Brown's ex, and Quavo's current girlfriend.
Getting into spats is nothing new for the Southern crew whose 2013 breakout single Versace was hailed by Rolling Stone magazine as one of the best mixtapes in the world. In 2014, Migos got involved in a fight at an Olive Garden restaurant, while, in the same year at a show in Springfield, Massachusetts, Offset started a massive fight in the crowd by jumping in and punching people.