Chris Brown Facing Jail Time? Singer Hit With Criminal Charges Over Pet Capuchin Monkey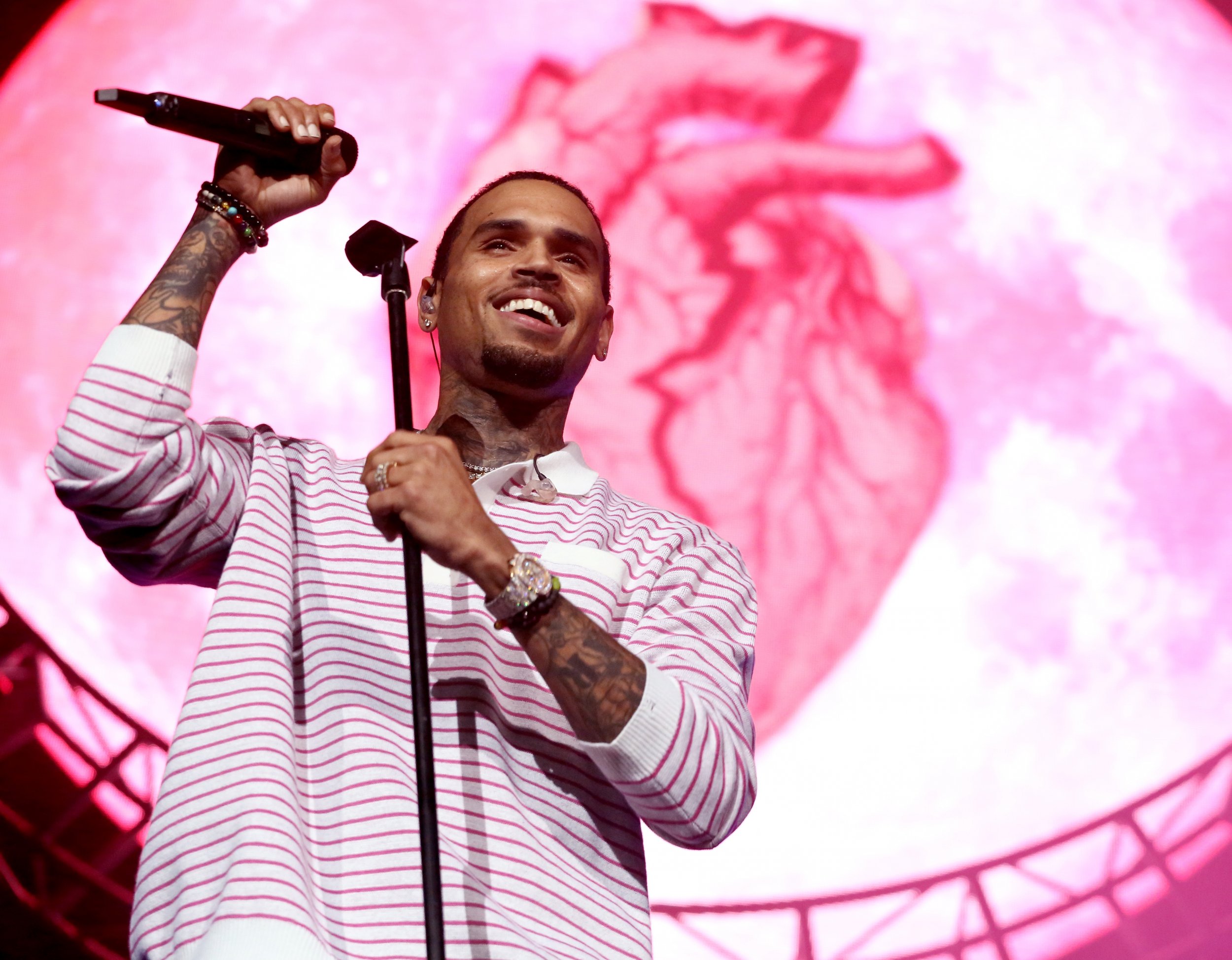 Chris Brown is once again in trouble with the law. The singer was charged with two criminal counts of having a restricted species without a permit regarding a capuchin monkey he formerly owned. If found guilty, Brown could spend up to a year in prison, as each count holds a maximum sentence of six months, according to a TMZ report on Thursday.
California Department of Fish and Wildlife launched an investigation on 29-year-old Brown after receiving reports of the singer owning the animal without the proper permit earlier this year. The department searched Brown's home after obtaining a warrant in January.
Although he wasn't at the house during the search, people who were on scene at the property surrendered the monkey, named Fiji, over to authorities. The evidence was filed with the Los Angeles City Attorney and charges were officially filed against Brown on Wednesday, according to People.
Brown first started sharing videos of the exotic animal, which some suspected was a pet for his daughter Royalty, back in December 2017. He shared an Instagram photo of his daughter, who was 3 years old at the time, playing with the baby monkey just a few weeks before Christmas of that year.
"Ro Ro, this your baby?" the singer asked his daughter in the video while she snuggled with the monkey.
The video sparked immediate outrage from fans who found it inappropriate for the young girl to have such a wild animal for a pet.
Brown allegedly purchased the wild monkey two months before posting the now-deleted videos and clarified that Fiji was his pet, not Royalty's, although she would have access to it when she visited his California home.
Although the animal was voluntarily handed over to authorities, Brown is still being charged for having the monkey without ever filing for a permit. He is expected to appear in court on February 6.