Chris Brown Ordered to Stay Away From Another Woman Amid Assault, Stalking Accusations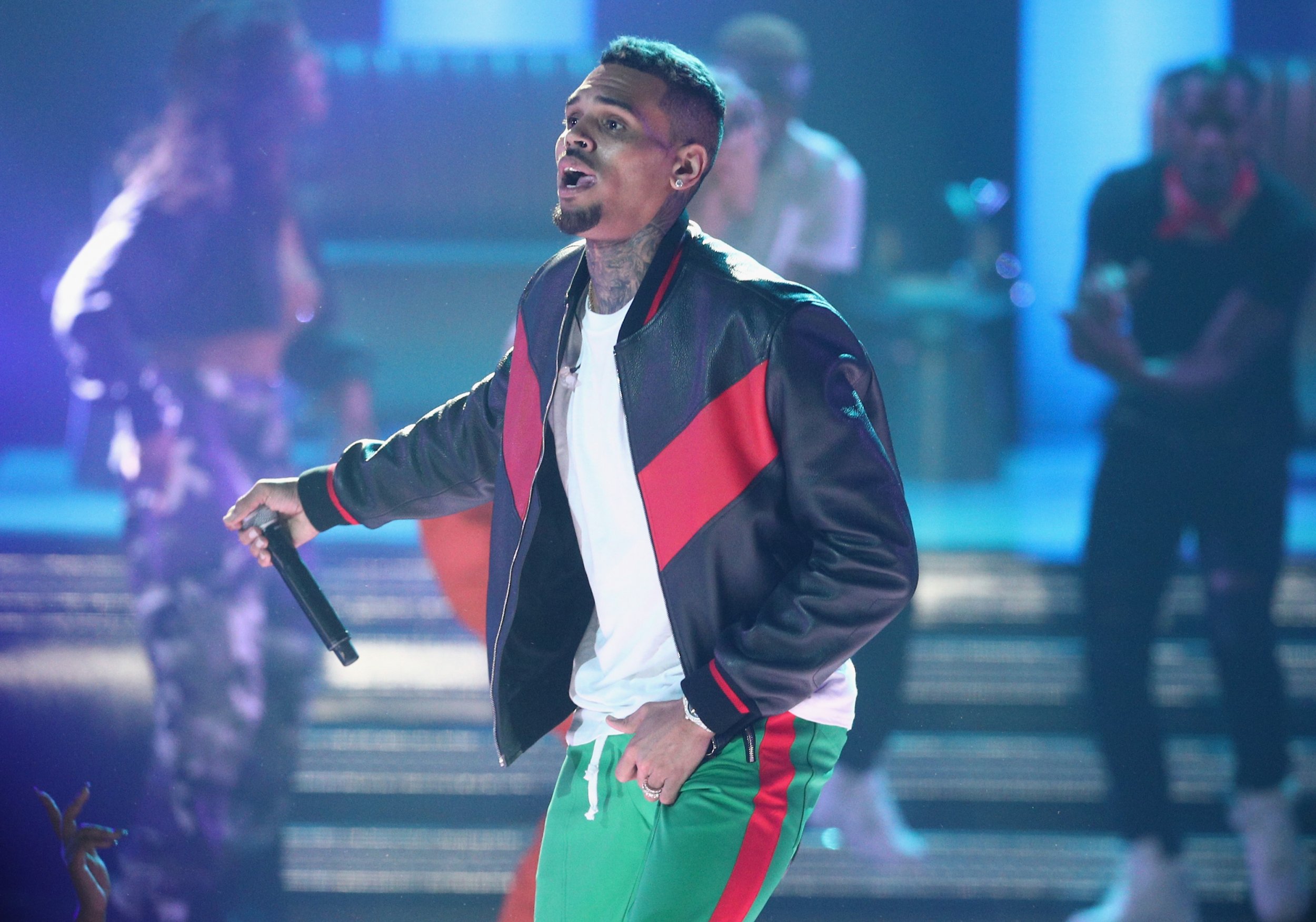 A judge granted a woman a restraining order this week against singer Chris Brown after she accused him of hitting and stalking her.
The restraining order is reportedly a temporary protective measure for a woman who has been identified in court documents as "Cassandra," according to Reuters. She claimed Brown hit her when attending one of his parties.
"This is sad because it's obviously the disjointed ranting of someone Chris doesn't know who has mental health issues," Mark Geragos, Brown's attorney, said in a statement to E! News. "This just creates celebrity meet and greets with deranged fans, and perhaps the court may want to engage their Mental Health Department."
Brown would be required to remain 100 yards away from Cassandra. He's additionally prohibited from contacting her or attempting to obtain her contact information. The Los Angeles Police Department (LAPD) is currently tasked with investigating this lawsuit.
Brown has a long history of assault allegations, but he first became associated with the act after reportedly beating then-girlfriend Rihanna upon leaving Clive Davis' Grammys party in 2009. Photos of the assault depicted the "Love on the Brain" songstress with a severely swollen and injured face. Brown turned himself into the authorities after the attack, something Rihanna referred to journalist Diane Sawyer as an "ugly" situation.
In May, Brown was sued after a woman alleged she was raped during a party at his home, but Geragos denied Brown was at fault.
"The fact that they made a demand for $17 million and I told them to go pound sand probably explains why they did the press conference today. Chris didn't do anything and they know Chris didn't do anything," Geragos told TMZ. "Other than using his name so she can have a press conference, I don't understand why he's dragged into anything."
Representatives for Brown did not immediately return Newsweek's request for comment.