Chris Brown's OnlyFans Announcement Resurfaces 2009 Rihanna Assault Allegations
Chris Brown is the latest celebrity to join OnlyFans, the site where folks pay a monthly subscription for exclusive content. He made the announcement late Wednesday evening, simply sharing the link to his page with the eye emoji. For $20 a month, fans can view private content from Brown's page. As of publishing, there are only two updates that Brown has shared.
OnlyFans has a reputation for hosting pornographic content, and has seen an uptick in subscribers during the coronavirus pandemic. Although some folks are excited about his latest endeavor, it's safe to assume that others are less than impressed.
One user discouraged their followers from subscribing to the OnlyFans page. "If any single one of you subscribes to Chris Brown's OnlyFans I swear to god I will find you and punch you in the teeth," they wrote.
"Chris [B]rown starting an onlyfans lmaoooo he really flopping," another commented.
Others are unimpressed with his dance moves, and posited that he will exclusively post videos of him dancing instead of NSFW content. "Chris Brown (sic) gon charge you h*** $20 a month on OnlyFans just to see him post s*** like this twice a week," one person wrote with a TikTok of someone dancing in a hallway.
"Chris Brown bout to be on Only Fans doing this s**t right here," another said, sharing a clip of someone dancing on the sidewalk.
"Women gone purchase dat link to Chris Brown's onlyfans lookin for meat mail n it jus gone be him doing 69 variations of this" another said.
Basically, folks are not into the idea of his OnlyFans being a collection of clips of him dancing. "Chris Brown got an onlyfans and gone be charging b****es to see him hit the Dougie," one user said of the dance move.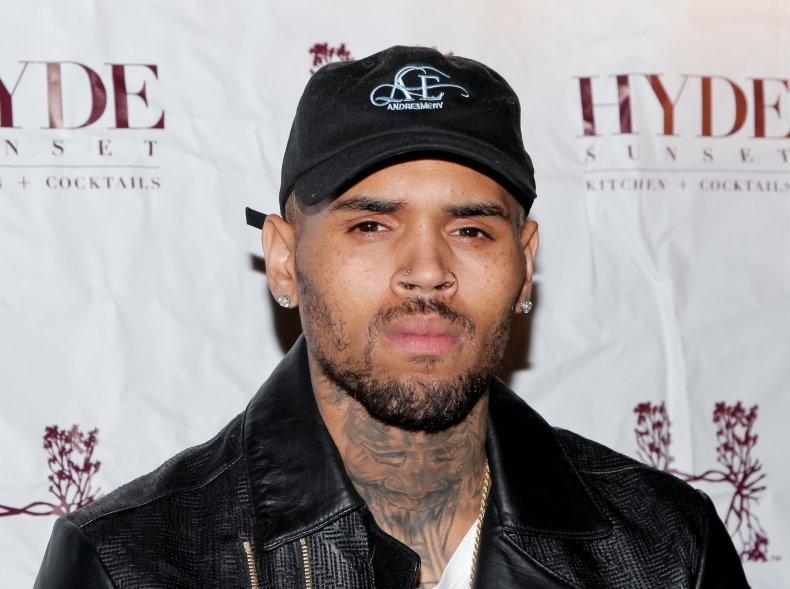 Other users had some scathing commentary, referencing the assault allegations made against him in 200 by his now-ex Rihanna. Brown allegedly "pushed Rihanna's head against the window, punched her with his right hand, and then continued driving while hitting her," the affidavit stated. He also allegedly threatened to kill her.
"What the f*** does Chris Brown have to offer on OnlyFans? Pictures of women be beat that didn't go public?" someone remarked.
"When Chris Brown fans subscribe to his Only Fans and the only thing he beating is women," another chimed in.
"Chris Brown made an Onlyfans. I wonder if he beats his meat the way he beats women," a third user said.
"I am absolutely vibrating with anger," they continued," before adding: "I'm just gonna go ahead and mute this tweet because I don't have the mental bandwidth to deal with people who want to defend this man right now."